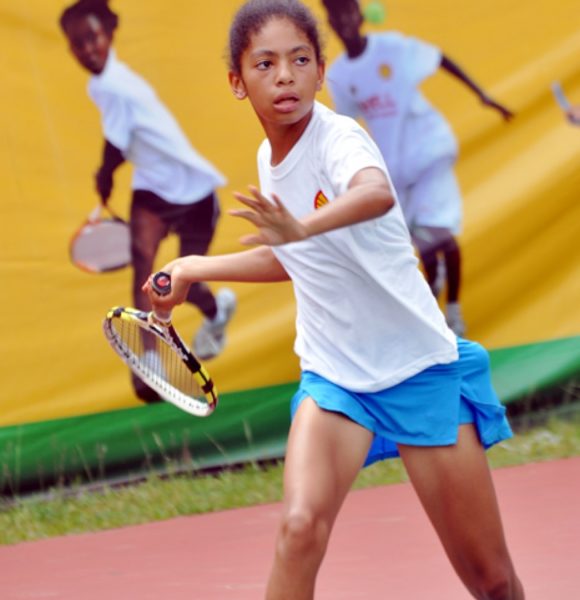 The Vanguard Newspaper broke this story early today,
The Nigerian tennis family was yesterday thrown into uncontrollable mourning after an official of the Mobile Police Force (MOPOL) allegedly shot dead the mother of teenage tennis star, Angel Macleod.

According to unconfirmed reports, Macleod's mother, was reportedly killed by a bullet that emanated from the unnamed Mopol, who we learnt was engaged in a slight altercation with the deceased at a Lagos hotel.

It was alleged from a source that the Mopol, who was guarding the hotel premises, had hit the deceased, who reportedly hit him back with an object and irked by the retaliation, he subsequently fired a shot from his gun, which eyewitnesses said resulted in the death of Macleod's mother.

It was learnt that Macleod is in a state of shock as her deceased mother was her all in all, catering to her every needs.
The 14 year old daughter of the deceased is one of Nigeria's brightest young tennis stars. As at March 2015, she was the National Junior Tennis champion.