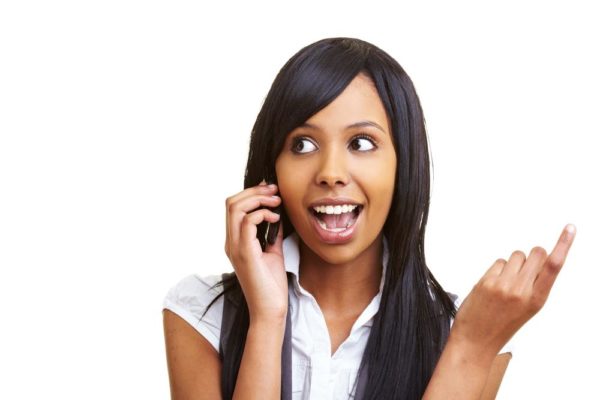 The problem with communication when thought of in a quantitative manner is that we can't really outline when it is too little or too much. And if that wasn't enough, we have the problem of personal differences. There are people like me that don't generally appreciate excessive communication and can even label it a sign of insecurity. There are people I know that would shiver more than crack addicts in need of a fix if as much as an hour passed without hearing from their love interest (slight exaggeration here, but you get my drift).
I often wonder how my parents managed to date without the use of smartphones or even e-mails. Have we become a lot more prone to emotional dependency and insecurity because we have the technology to allow for such neediness? Or have humans always been as needy but didn't have the means to tend to our insecurities? Perhaps I have it all wrong and the need to talk constantly is actually not a result of underlying insecurity, but just a natural need that arises out of fondness.
In my humble opinion, and please go easy on me if I am wrong, any form of human communication is a break from our constant loneliness. Naturally, this loneliness is something we struggle with, and as our society becomes more individualistic and less community based, we would feel the pain of loneliness even more. For this I would recommend self-love. And not the superficial self-love hashtaged on Instagram pictures (I wonder why I've never seen a guy do one of those self-love picutes…post for another day). I am talking about a self-love that covers knowing who you are and being comfortable and accepting of it, mastering being with yourself without the need of any external validation and ridding yourself of all inferiority complex. In a society where self-praise is often equated to arrogance, it can be rather difficult to appreciate ourselves.
I cannot give a list of dos and don'ts to govern communication; but a mindfulness of how we interpret communication behaviors like slow replies, shortened conversation and outright communication breaks, go a long way to letting us know if we are communicating out of want or need. Perhaps some of you can relate to the ease of communicating with people before we get emotionally attached to them. How we could take our time to reply and not be persecuted, and they could take their time and we wouldn't get paranoid or feel unappreciated.
Do you have any experience with thinking someone is needy because they want to chat all the time? Or maybe you find yourself with this habit…feel free to share in the comment section. When is it too much or too little?
Photo Credit: Dreamstime |  Robert Kneschke