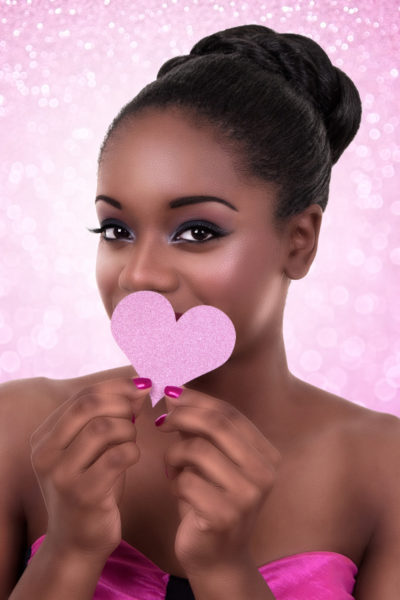 Bayo spontaneously called Funmi during the weekend; he had just flown into Lagos with his friend. As Funmi had no prior plans that late afternoon, she went to catch up with him in a popular bar on the Island. Funmi was happy to see her former schoolmate whom she had not heard from in over a year and they greeted with a big hug before Bayo's friend introduced himself with a handshake.
His name was Tunde and although they had never met before, something about him instantly caught Funmi's eyes. Perhaps, it was the pink shirt he wore, or the way he had introduced himself with confidence – she could not exactly tell. Regardless of what it was, Funmi and Tunde immediately launched into a delightful conversation while her friend, Bayo, spent most of his time ordering drinks and making phone calls.
Tunde seemed just as interested in Funmi as she was in him. He said that he had read and liked some of her poems which Bayo had shown him, as Funmi loved to write in her spare time. She was used to compliments from men but somehow, he made her blush. He asked her detailed questions about her current businesses and her long term goals. They talked about their hobbies, educational background, family ties, likes and dislikes, and they realised that they shared a lot in common. In fact, their parents had been colleagues in the past, and even their family homes in Abuja were on the same street!
He was also an entrepreneur like her. He mentioned but she did not ask him for too many details because she did not want to come across as too interested in his finances. The conversation sailed smoothly and they spoke for almost two hours with a short pause that involved their eyes being locked for a few seconds.
Tunde and Funmi had been so lost in conversation that she completely forgot about Bayo until he interrupted them. Bayo said he was hungry and wanted to eat a home-cooked meal. Unfortunately, she did not have any food at her place so she could not invite them over. The men decided to go food-hunting and that was how her interesting conversation with Tunde came to an end and Funmi reluctantly took her leave. She hugged Bayo goodbye and shook hands again with Tunde.
By the time she left, she knew that she had developed a strong connection with the tall, smart and good looking Tunde. They had not exchanged phone numbers but she expected his call in no time as she was sure that he would get her number from Bayo.
Funmi was a poet, fashion designer and had also just launched her own shoe line. She was a very ambitious lady with an MBA degree and was doing quite well for herself at a young age of 26. To some people, she could be described as one of the few independent, young, responsible, and naturally beautiful women left in Lagos. However when it came to men, Funmi had very high taste, sometimes unrealistic as her friends would say, and so it was not very surprising that she was still single. Therefore, it was with great joy that her friends received the news of her interest in a young man. They looked up Tunde with Google and were all impressed with what they found. He was an accomplished Economist, in his early thirties and had many chains of successful businesses. Funmi did not believe in 'love at first sight' but she felt like God had sent Tunde to her through Bayo. Her friends concurred as they had never seen her so excited about a man before. Just as many girls would do, they made jokes about Funmi and Tunde getting married and even began to plan an imaginary wedding.
A week had gone by and Tunde had still not called. Some of her friends thought that he was probably shy and that was why he had not contacted her. Funmi did not think that Tunde was a shy person mostly because he had maintained eye contact throughout their conversation but after being persuaded by her friends, she finally decided to add him on Facebook. He accepted her friend request in no time and then, she sent him a message asking how he was doing. His response was polite but simple and showed no further interest or intention to keep the communication afloat. After weeks of waiting, no new messages came from him. She felt disappointed and eventually gave up hope but not before ranting to her friends who were always full of new ideas and solutions.
"Maybe he is not single" one of them said after Funmi recounted her ordeal.
"Then why did he not mention his girlfriend during our entire conversation? I know he is not married for sure." Funmi retorted.
"Maybe there was no reason to mention her" another explained.
"Then why did he seem so interested in my personal details if he weren't single?" she asked.
"Maybe he is gay" one suggested.
"I seriously doubt that!"
"Maybe he was just being nice and having a general conversation"
"Then he should have left the conversation on a 'general' level. He asked me more questions about my life than anyone else I've ever met, put together. He had even read some of my poems!"
"Maybe Bayo forced him to read them?"
"Force ke?" Funmi rolled her eyes.
"Or maybe he was genuinely interested but…"
"But I failed his test somehow! Yes, that was it" Funmi interrupted her friend to complete the sentence.
That was the only answer that Funmi was ready to accept – that Tunde must have had some expectations and somewhere, somehow, she had failed to meet them.
She wondered whether it was because she had said she had no food at home; maybe he did not think that she was a good wife material. Maybe it was because she had taken a small glass of alcohol at the bar and so he thought of her as an irresponsible drinker.
She was truly upset and her friends tried to cheer her up to no avail as she paced about the room, thinking about possible ways he may have tested her that day and where she failed. Finally, she resorted to never answer any JAMB questions from any man in the future until he had declared real interest in her. That way, her time and emotions would not be wasted.
Meanwhile at the other side of the country, in Abuja, Funmi was never mentioned or even thought about by Tunde. After Tunde and Bayo had left the bar that day, they talked about where they were going to eat, how not much had changed in Lagos since the last time they had visited and then they made plans to visit some other friends before leaving back to Abuja the next day. So while Funmi and her friends had been celebrating on that evening and making wedding plans for her, Tunde and Bayo had been catching up with another group of girls on a different part of the Island.
In fact to Tunde, Funmi almost never existed from the moment he and Bayo left the Lagos Island bar in search of food.
Photo Credit: Dreamstime | Stephanie Zieber