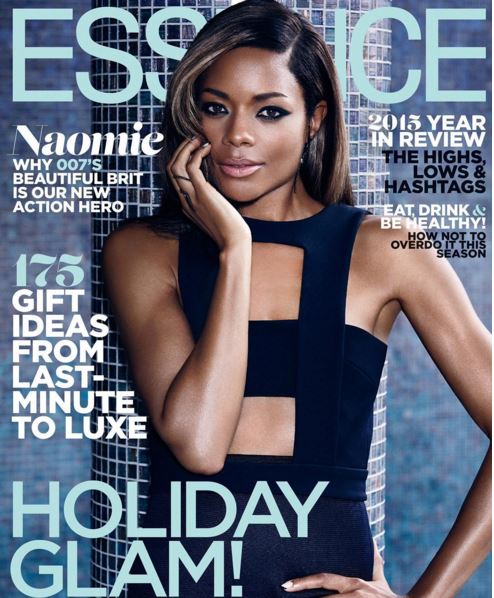 Spectre actress Naomie Harris is stunning on the cover of the December issue of Essence magazine in a black cut-out dress.
The cover was just unveiled on Essence mag's Instagram.
In the magazine, Naomie Harris talks about always knowing she wanted to be an actress and how the experience has been for her.
She says "I always knew I was going to be an actress. It's completely amazing and life-changing."
On the new James Bond movie she says "It's a franchise I grew up watching and I never thought in a million years I would be a part of it".
We can't wait to see more photos from her editorial spread.
Photo Credit: Essence Mag