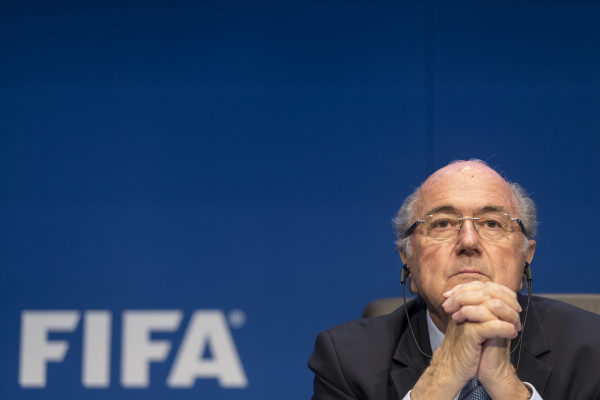 Embattled FIFA president, Sepp Blatter was hospitalized in Switzerland last week for a "stress related breakdown" and "a small emotional breakdown." He is currently recovering, Newsweek reports.
You will recall that earlier this year, allegations of corruption pertaining to his administration came to light. Blatter, 79, was subsequently suspended.
Klaus Stohlker, who is his spokesperson, revealed that Blatter is under huge pressure currently, and that he was admitted last week after going for a medical check up, and he was hospitalized afterwards.
Photo Credit: Getty Images