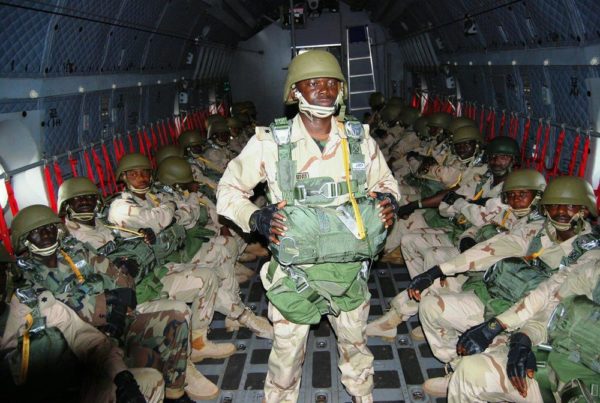 We have heard countless promises about how the Nigerian Military will conquer Boko Haram. And here comes yet another promise: Major-General Yushau Abubakar,  Theatre Commander, Operation Lafiya Dole, says Boko Haram fighters will be cleared out of Sambisa Forest before the December deadline given by President Buhari.
Abubakar told Vanguard:
"We have achieved a lot and we are still doing much, but you know that the job is still there until we finish it. We are very close to Sambisa, we must enter and capture the forest before the Presidential deadline…Our major concern is that we must fight Boko Haram to a standstill and ensure that we eliminate them…

I am happy that we are progressing very well, we have not reached the promised land but we are making progress. We are making efforts to clear all Boko Haram terrorists camps. We are screening and de-radicalising them for eventual re-integration back to society."
We love his enthusiasm. Let's see how it goes.
Photo Credit: beegle.wordpress.com