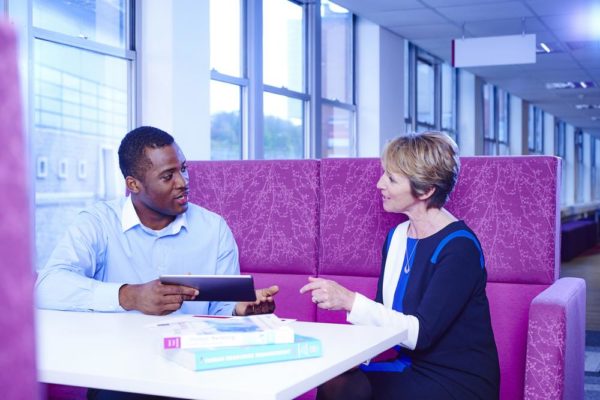 Want to study in one of UK's best modern universities in January and September 2016? Meet Sheffield Hallam University's Nigerian representatives in Enugu and Lagos for a face-to-face conversation about course options, application procedure, available scholarships, and much more!
The University, located in the student-friendly city of Sheffield, UK, is also offering a £3,000 automatic fee discount to all Nigeria domiciled students when they apply to any full-time taught undergraduate or postgraduate courses starting in the academic year 2015/16 and 2016/17.
You can meet us in Abuja and Lagos for more information. Participation is Free!
Abuja

Date: Monday, November 2nd
Location 1
Time: 10 AM – 1 PM
Venue: UKEAS Abuja, Suite 3, 2nd Floor Hatlab Place, Plot 1952 Sokode Crescent, Wuse Zone 5, Abuja FCT
Contact: 08158868765, 08074094965
Location 2
Time: 2 PM – 4 PM
Venue: TGM Education, Suite 301A DBM Plaza, Plot 1381-1383, Cadastral Zone A02 (Opp First Forty Hotel), Aminu Kano Crescent, Wuse 2, Abuja
Contact: 08111111054, 08074094965
Date: Tuesday, November 3rd
Location 1
Time: 9:30 AM – 10:30 AM
Venue: PFL Abuja, Ground Floor, Lantern Plaza, 10 Gimbiya Street, Area 11, Garki, Abuja
Contact: 08052738542, 08074094965
Location 2
Time: 11 AM – 2 PM
Venue: Dave Abion Consulting, Suite 206, 2nd Floor, JINIFA Plaza, Muhammadu Buhari Way, Central Business District, Abuja
Contact: 08068559860, 08074094965
Date: Thursday, November 5th
Location 1
Time: 10 AM – 12 PM
Venue: SI-UK Abuja Office, Suite SF 15 Olive Plaza, By Banex Junction, Wuse 11
Contact: 08053790901, 08074094965
Location 2
Time: 1 PM – 3 PM
Venue: B&S Educational Services, Suite 118 Oyibo block, Women Development Centre, Central Area, Abuja
Contact: 08025007333, 08074094965
Lagos
Date: Mondays – Fridays
Time: 9 AM – 5 PM
Venue: Sheffield Hallam University Nigeria Office, 3rd Floor, 76 Opebi Road, Ikeja, Lagos
Contact: 08074094965, 08074094970 | [email protected] | www.shu.ac.uk/nigeria
_________________________________________________________________________________________________
Sponsored Content