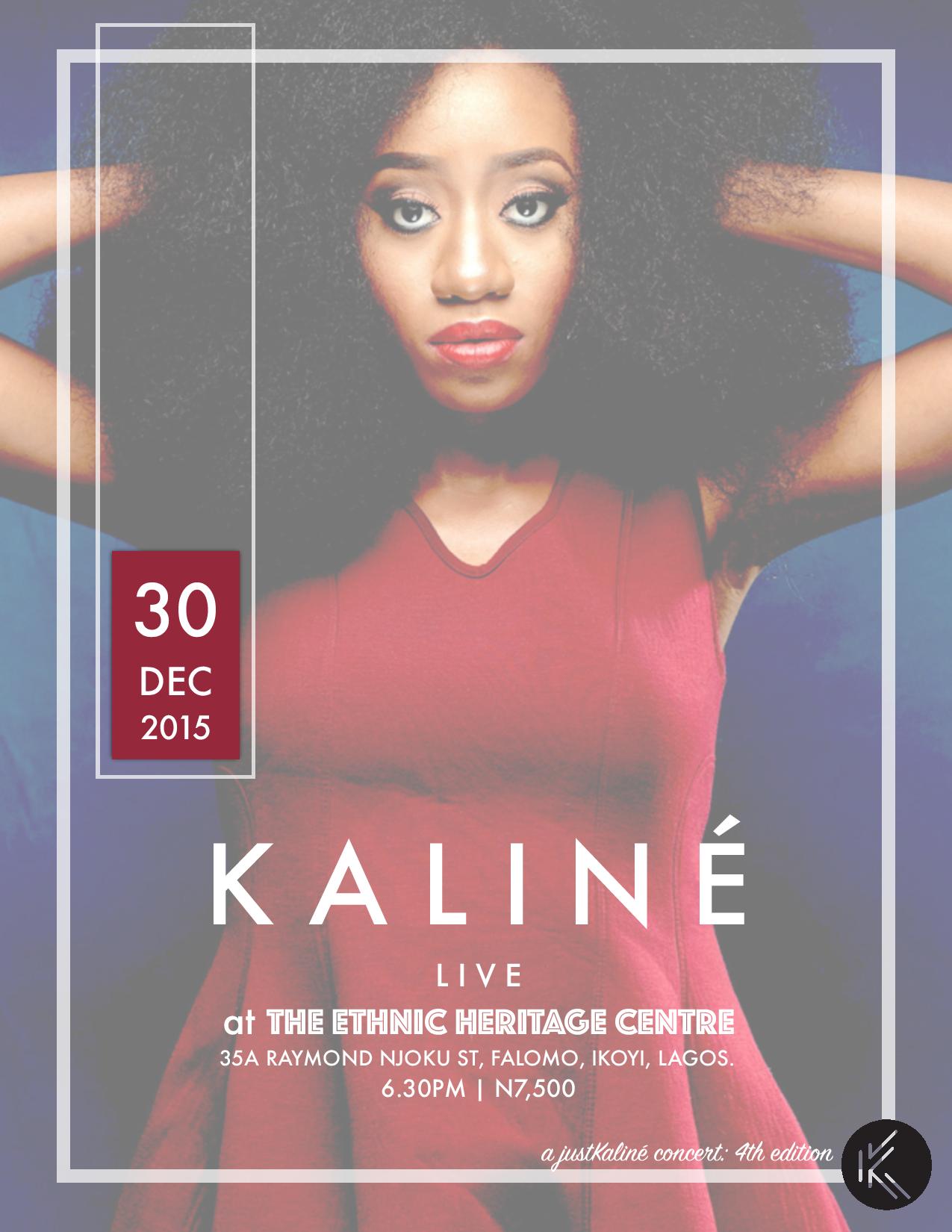 On Wednesday, December 30th, 2015, Kaliné will be performing LIVE with her band as part of her 'justKaliné concert series'. This is the 4th concert of the series that was created by Kaliné in 2013 to cater to a fast growing audience that hungers for live music. It is an intimate and unique live music experience. Doors open at 6:30pm and the concert will start at 7pm.
Some of us know her for her big hair or for her well-known tribute song 'Bring Them Home' (Chibok Girls' tribute) but a lot of us may not have had the chance to see her perform live and so now, this is your opportunity.
Typically, Kaliné shares a number of original songs, as well as covers and gives her audience an insight into her writing process, what inspired certain songs, introduces them to brand new music and also talks about her journey so far.
"I love planning my own shows because it gives me just the right amount of control to do exactly what I want in a live performance situation. I always make the justKaliné experience very relaxed, chatty and interactive, almost as if we are all in one big living room; sharing stories, listening to music and eating great food. I want people to come and feel completely relaxed, be themselves and have a great time as we bring 2015 to a close."
Watch the Concert Trailer

Location: The Ethnic Heritage Centre in Ikoyi (35A Raymond Njoku, Falomo, Ikoyi, Lagos).
Date: Wednesday, December 30th 2015
Time: 6:30PM
Tickets: N7,500