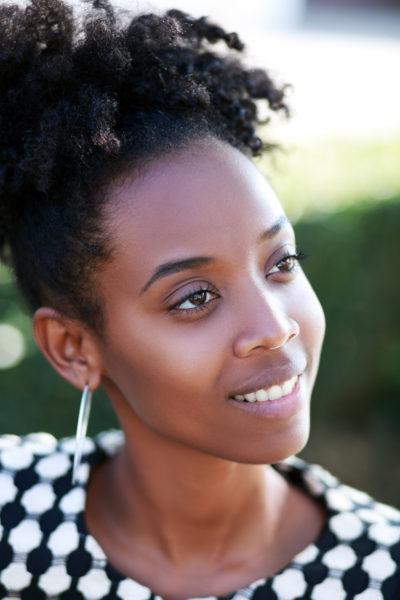 First I like to say that you would only enjoy this article if you brought your sense of humor along.
That said, in the mood of festivities and the whole ritual that comes with this particular time of the year, I decided to come up with a few things I won't be found doing in the new year… Aren't those like resolutions? No! I really don't like the word "resolution", so I won't be using it.
Believe me it was really hard to make these decisions and I hope I make it to at least March before I break. So here we go…
You won't find me trying to sing my own version of "Hello". Though I would do a fine job but the truth is – We've had enough! Biko, no more "Hello".
You definitely won't find me standing like I broke a leg in any of my pictures. Oh! Yes, I'm repenting.
I won't be eating any "Mama Put". I have decided to cease being gender biased and try some "Papa Put"
I won't be buying any weaves (whether Taj or Taju, I really don't care). I'll just have my hair cut really low and declare #TeamNatural
You won't find me sun bathing on some vacation. Believe me, there's enough sun in Lagos to last me a century.
I won't be visiting any cinema! I'll just buy a 3D glass, draw the blinds and set the mood with some chin-chin and zobo juice in my room.
I won't be liking any celebrity's photo… Ngwanu, it's time! They must like my own too
You most definitely won't find me doing those 1-hour make-up session. I'm tired of everything on fleek, if I like I wear my make-up like Dumebi.
I won't be lurking around in the convenience of some shopping mall, just so I can take a selfie (Toilet-fie or Mirror-fie in this case).
I won't be wishing I did it, I'll just go ahead and do it!
OK! That was really hard right? Now go ahead and draft yours. Don't make it void of humor though
Have a Beautiful 2016!!!
Photo Credit: Dreamstime | Lenanet