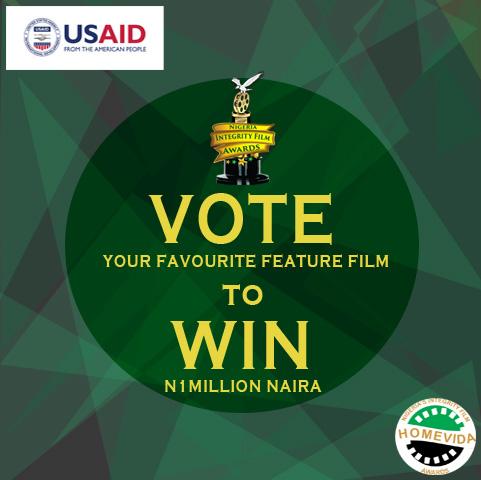 As nominations for the Disability Prize comes to a close, we would like to thank everyone who nominated a movie. The time to vote is here and your favourite film stands a chance to win N1 million at the 2015 Homevida Awards.
Two movies that best meet the disability criteria have been shortlisted as follows:
Champions of our Time produced by Chidi Nwokeabia
Beyond Disability produced by Iyabo Ojo
What are you waiting for? Hurry now and vote! The first 15 voters get tickets to the 2015 HomeVida Awards!
Simply click here to vote for your favourite movie. Voting closes by 3pm December 4th, 2015. For the entire list of publicly nominated movies from which the two films were shortlisted, click HERE
The Disability Prize is endowed by the United States Agency for International Development (USAID).
_____________________________________________________________________________________________________________________
Advertorial– Sponsored Content