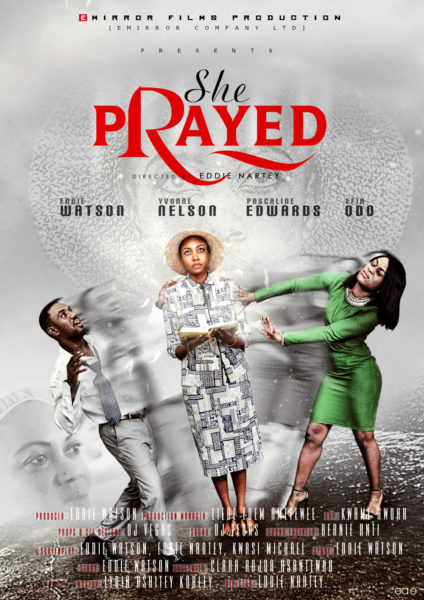 A new movie to watch out for this festive period is the Ghanaian flick 'She Prayed' by Eddie Watson.
The movie stars Yvonne Nelson, Veteran Ghanaian actress, Pascaline Edwards, Efia Odo and many others including Eddie Watson who also produced the movie.
Synopsis:
The question is often asked, is God real? Where is He? Does He really have a part in our human life? If so, why are many who serve Him dying from sickness and diseases, starvation and the many evils of this world? These and many other questions that we sometimes ask or are afraid to ask are dealt with in this emotional Christian Drama, "She prayed"! "She prayed" is a story of a mother whose Christian life of ironies turned her only son into an atheist. And a goddaughter whose dying prayer of intercession brought heaven to earth!
Watch the trailer below.