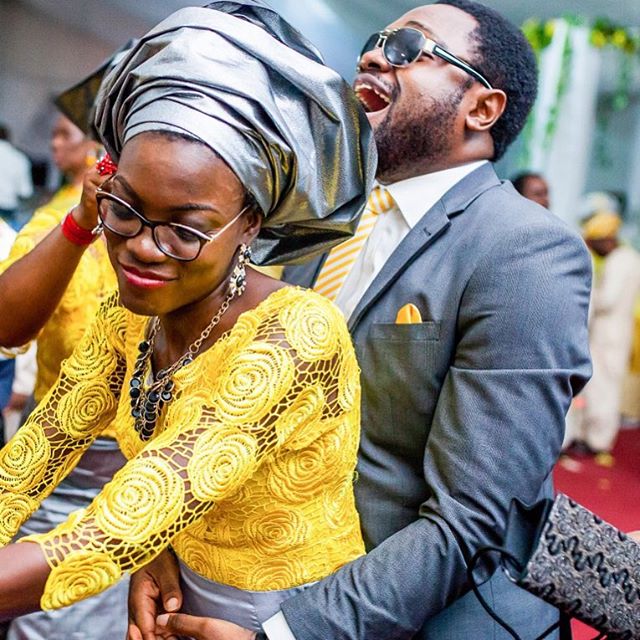 Just when we were losing hope on love, super talented music producer Cobhams Asuquo reminded us that it exists. Cobhams just shared this sweet tribute to his wife Ojuola as they celebrate their 5th anniversary. You can check out their wedding post HERE and read the ode below.
14 years as my friend and 5years as my wife; yet it feels like I just met you.

I still have butterflies, I still want to look good for you and you still rock my world. You have made me a better person, you make me a better man. You teach me to love unconditionally and I thought I was the lover. Good times are easy to share with anybody, but you are the only one I have enjoyed sharing tough times with.

You are my wife, my lover, my hot chic, Me and David's mother. My confidant, consultant, food and travel buddy and many things I can't even mention here. You complete me and yes I see through your eyes.

So remind me when our 5th wedding anniversary is again because this definitely feels like our first. It's hard to celebrate you because you make special seem normal.

My @Ojuola I look forward to the rest of our lives together. I bless God for the day I first met you, May HE keep us for each other In Jesus name, Amen. #HappyAnniversary My Love!
Photo Credit: Instagram – CobhamsAsuquo