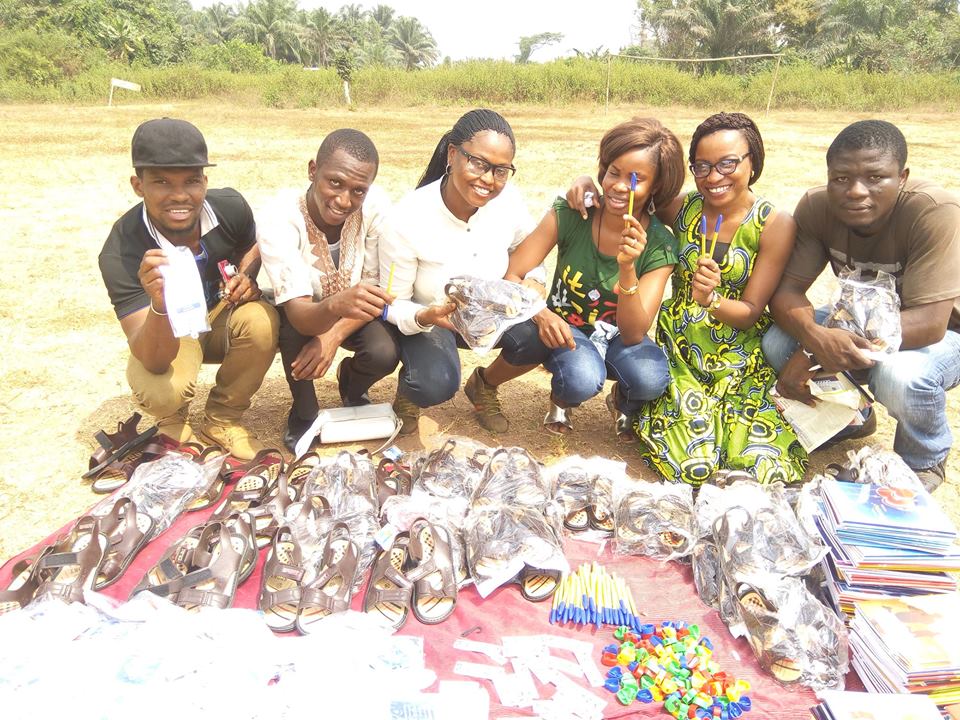 As many children prepare to resume for the new academic session, many others living in desolate communities in Nigeria will stay back at home, because they lack basic educational materials to use at school. Majority of these children attend school without good shoes, notebooks and stationery.
This is what inspired the Dreams from the Slum Initiative to reach out to some of these communities with educational materials like notebooks, pencils, erasers, socks and shoes – that would encourage these children to go back to school.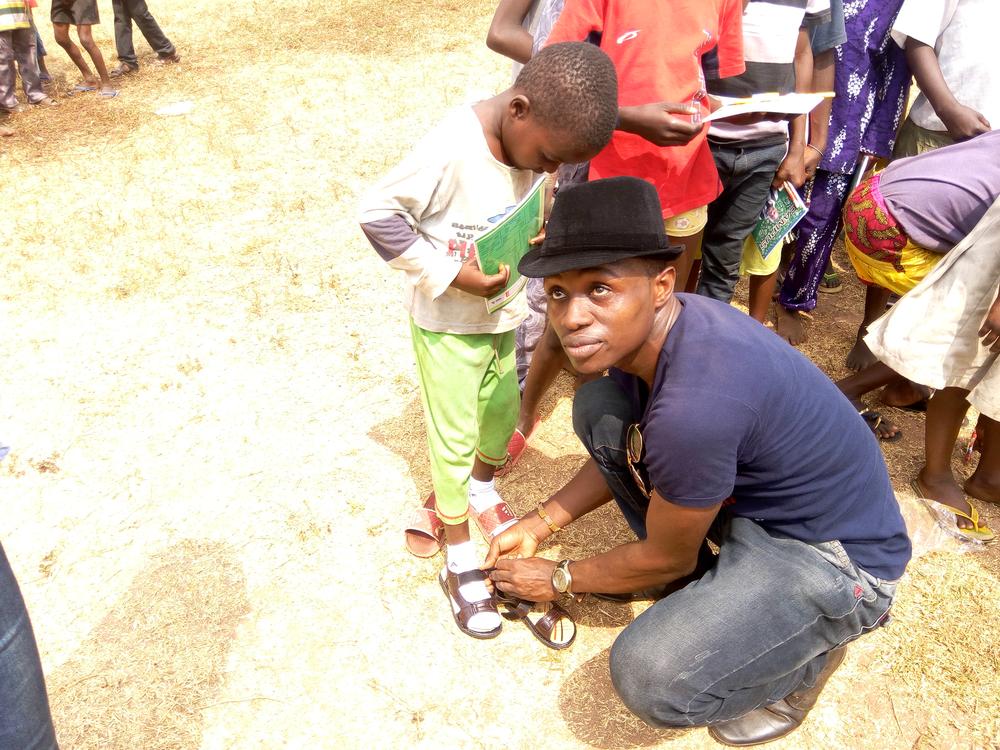 According to Omoyele Isaac Success, the founder of the initiative, Dreams from the Slum is "committed to ensuring that vulnerable children living in the slums in Nigeria are in school and are learning."
The first stop for the year was at Obayantor Village, Benin, where we were able to reach over 225 children in the community with educational materials. A peace building session was also held to rehabilitate some of the children involved in violence, and they made a commitment to embrace peace. This intervention received the support of the community leaders and elders, who appreciated the efforts of the team.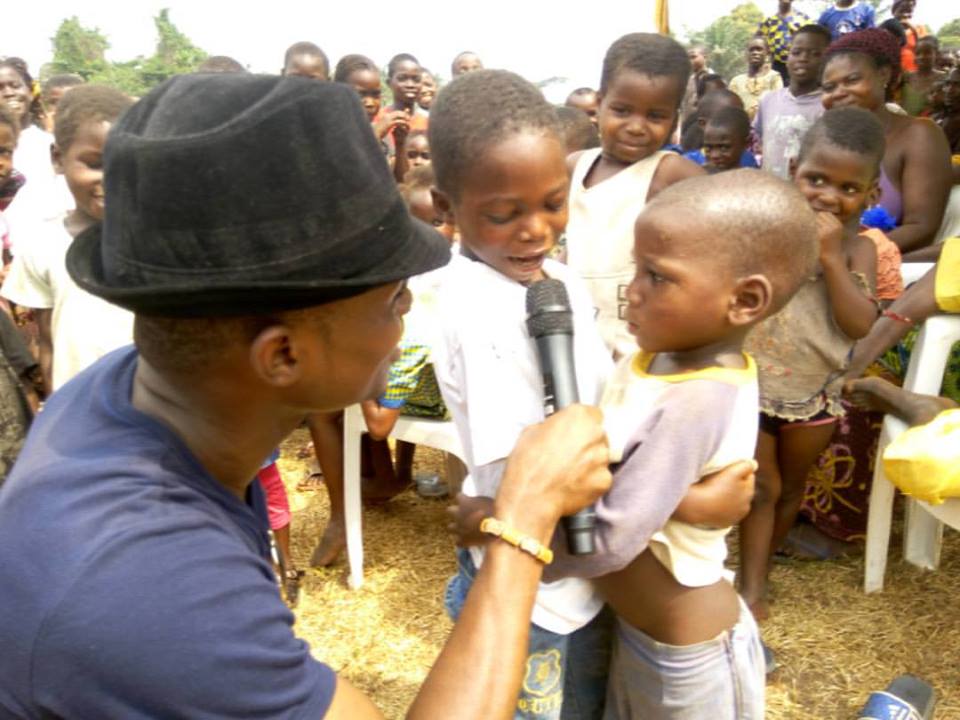 From Benin, the team moved to Kwale in Delta state, and then Oje community, in Ibadan, Oyo state. A good number of the children in these communities were involved in street hawking. Through a strategic collaboration with Vision 2016, Her Voice Africa, and A World at School Global Youth Ambassadors in Nigeria, we were able to encourage the members of the community, by providing educational materials to the children.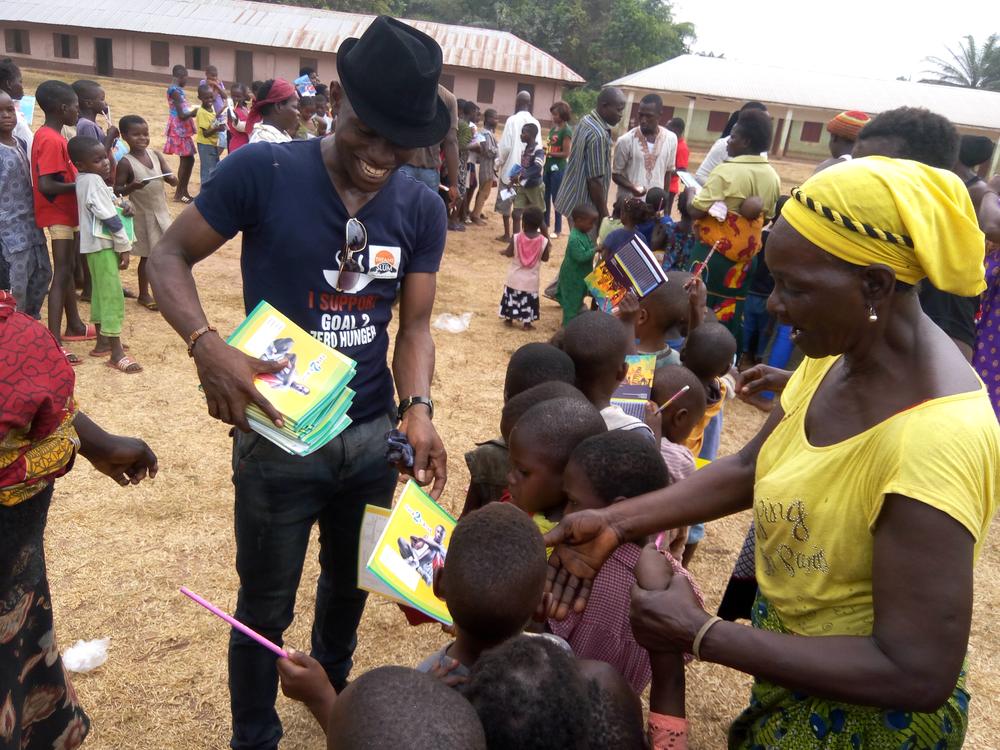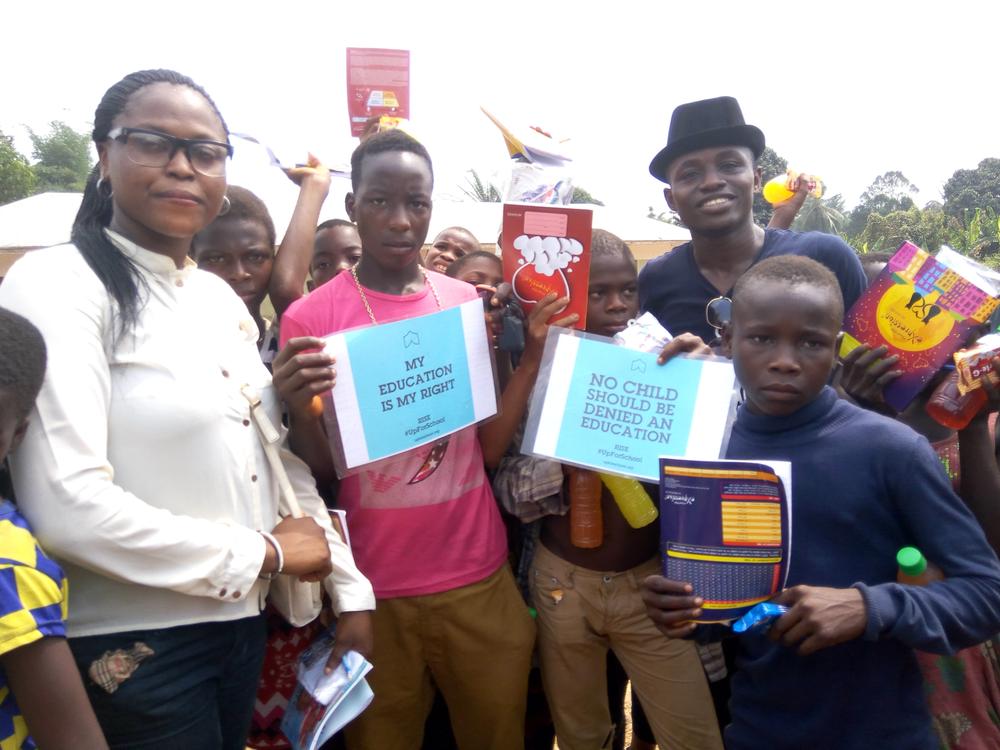 According to one of the partners, Atinuke Lebile, founder of Her Voice Africa changing the community requires a combination of both conventional and vocational education, because it is the most powerful weapon that can be used to effect change in the world.
Her Voice Africa was able to organize a vocational training on bead-making and knitting to the girls in the community and also commenced a remedial class where basic literacy skills were taught to the children during the weekends.
Nigeria is said to have the highest number of children that are out of school in the world. We believe that through this strategic partnership, we will be able to change that by adopting many more children back to school.
Altogether, about 1000 children received educational materials, and have already resumed school because of the impact of this initiative. We are certain that our consistent action towards adopting children in Nigeria back to school will cause a drastic reduction to the number of children out of school in Nigeria.
Hence, we encourage well-meaning Nigerians, governmental, and non-governmental organisations to support this cause by helping us assist children, who have not yet been enrolled in school.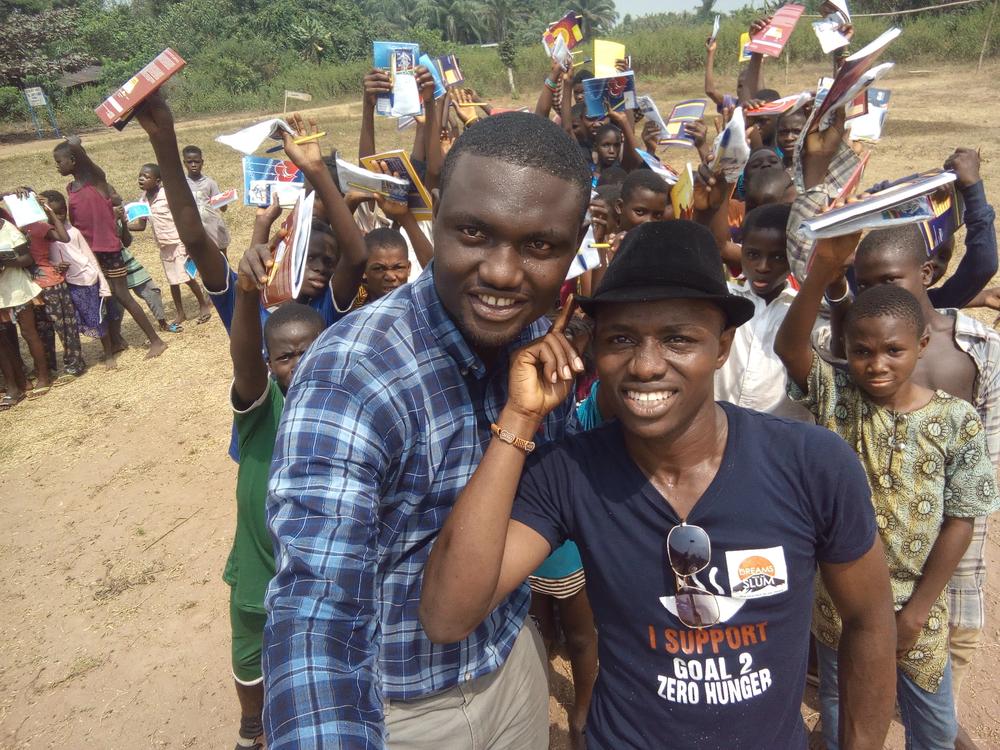 This intervention was made possible by Dreams from the Slum Initiative in partnership with Her Voice Africa, and Vision 2016. It was also supported by A World at School Global Youth Ambassadors. To be a part of it, through cash or kind, visit facebook.com/reachout22project
________________________________________________________________________________________
This content has been published for free as part of BellaNaija.com's commitment to youth, education, healthcare and community development as part of our corporate social responsibility programme.