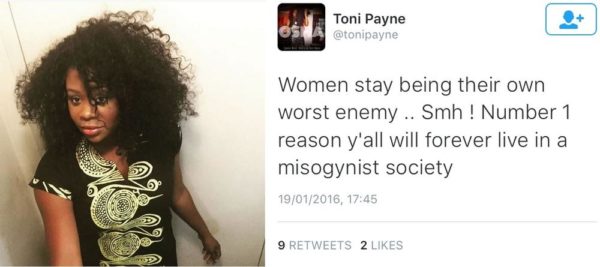 Poet, spoken word artist and talent manager Toni Payne had her own share of drama last night on Twitter.
In a bid to defend Ice Prince against Internet trolls, she became the victim of trolls herself. Toni Payne however did not let them stop her from speaking her mind and she had quite a lot to say about the way Nigerian youth on the internet handled this Ice Prince drama.
According to her there is no need to poke fun at Ice Prince simply because he is defending his girl. According to her, this generation will probably have worse things to worry about than DasukiGate.
See her tweets below.