Kanye West had yet another spectacular show as he debuted Season 3 of his Yeezy collection at Madison Square Garden last night. The rapper also held a listening party for his new album "The Life of Pablo" at the same venue.
Madison Square Garden was sold out! There was just so much happening and so much to see that people did not want to miss another Kanye moment.
Here are some highlights from the evening!
Lamar Odom's First Appearance
Former NBA player and Khloe Kardashian's husband Lamar Odom was spotted in Madison Square Garden as he made his very first public appearance following his near-death experience a couple of months ago.
Still legally married to Khloe, he showed support for her brother-in-law by making an appearance at the Yeezy Season 3 show.
Kanye West's Tribute to Late Mum & Kim Kardashian's Late Dad
Kanye West rocked a creative white t-shirt that paid tribute to his late mom, Donda West, and Kim Kardashian's late dad, Rob Kardashian.
The t-shirt had a painting of Donda West on the front while a painting of Rob Kardashian was on the back.
The Kardashian/Jenner Clan Making a Statement
Not one to shy away from the cameras, the Kardashians were right smack in the middle of the show making a bold statement with their outfits.
Kim Kardashian ditched her brunette look for a very blond wig and all of them – Kris Jenner, Kylie Jenner, Kendal Jenner, Khloe Kardashian, Kourtney Jenner, North West & Caitlyn Jenner – had on eye-catching outfits.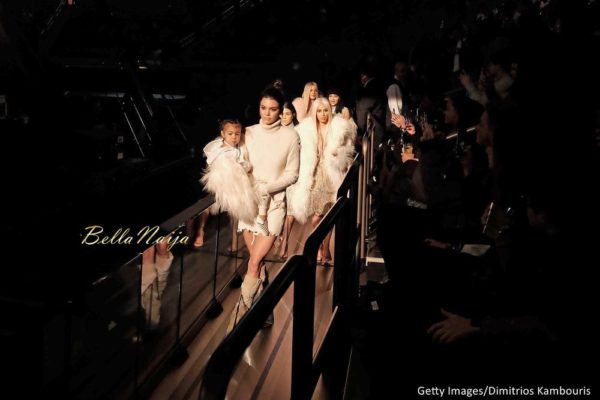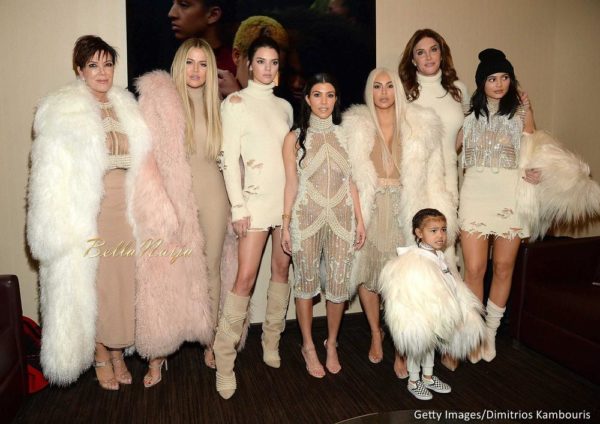 The FROW
Yeezy Season 3 Show was absolutely star-studded. From supermodel Naomi Campbell to designer Olivier Rousteing to editor Anna Wintour to rapper 50 Cent, Jay Z and more, the Front Row of the show was completely filled with stars.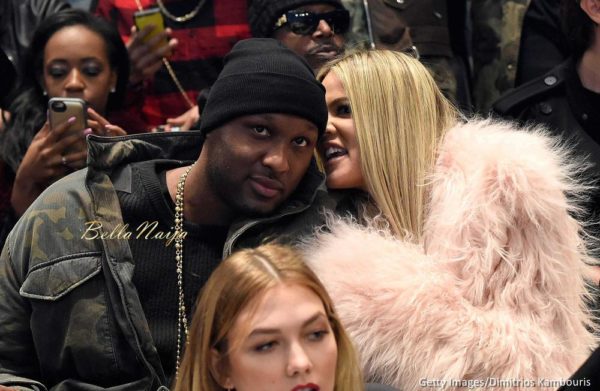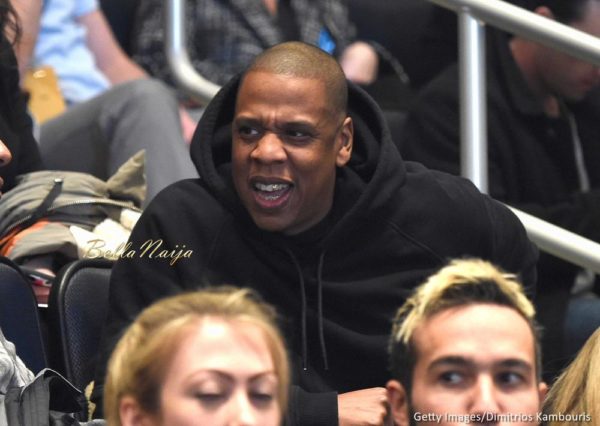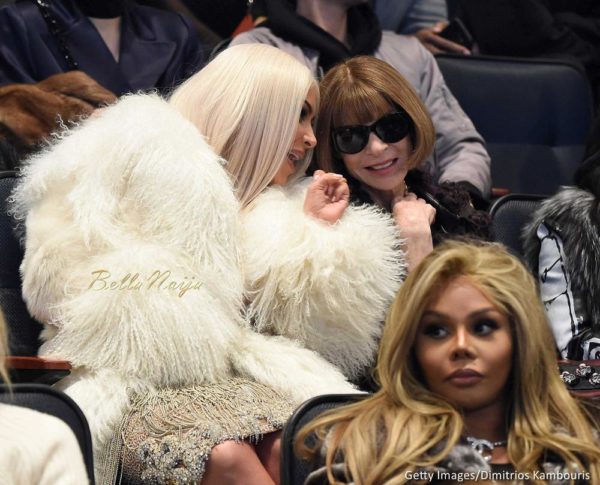 More A-List Guests
See more stars below – Lil Kim, Pete Wentz, Jaden Smith, Jennifer Hudson, ASAP Rocky, MC Hammer, Busta Rhymes and more.
A Sold-Out Madison Square Garden
Here's your view at the sold out show!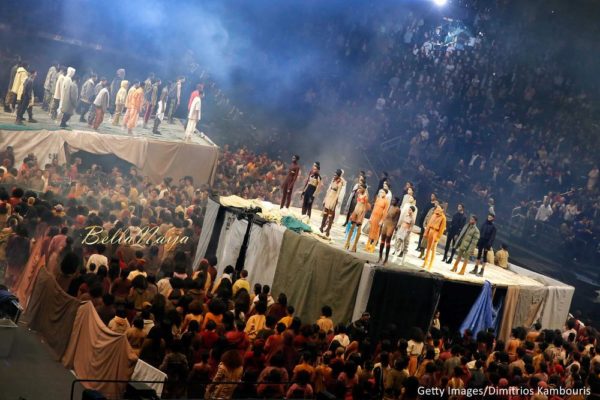 The Collection
Take a look at Kanye West's collection for Yeezy Season 3. Most of his pieces are very similar to what he offered in Season 1 and Season 2 as he embraced the same grungy feel to his outfits.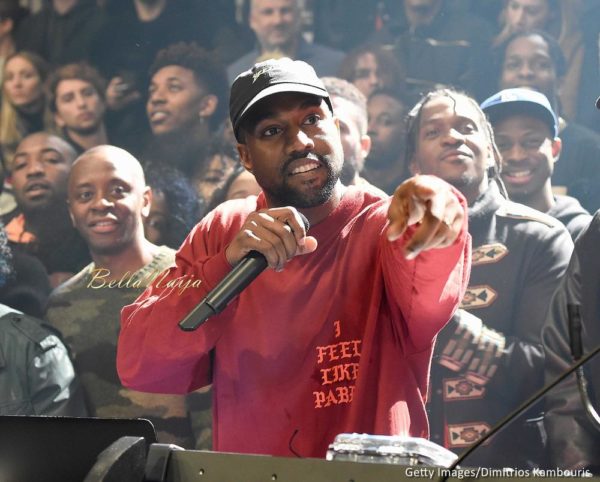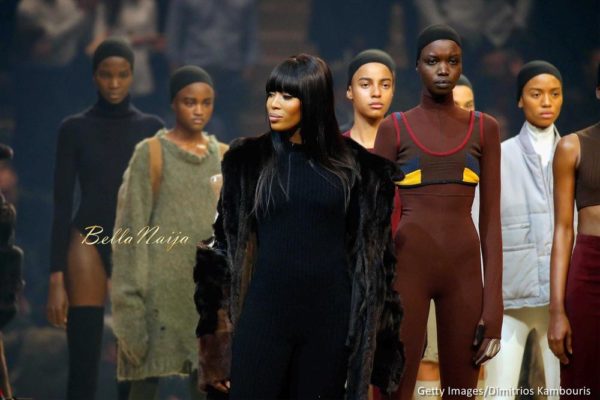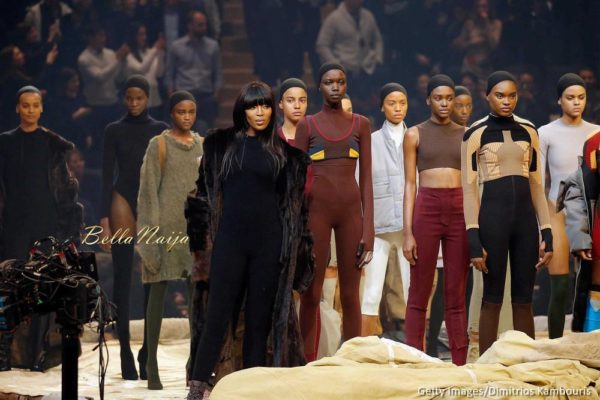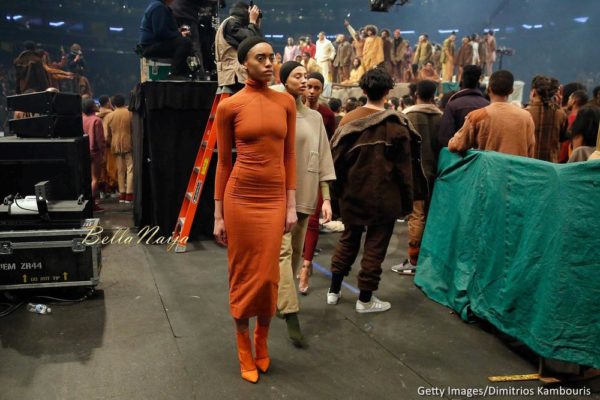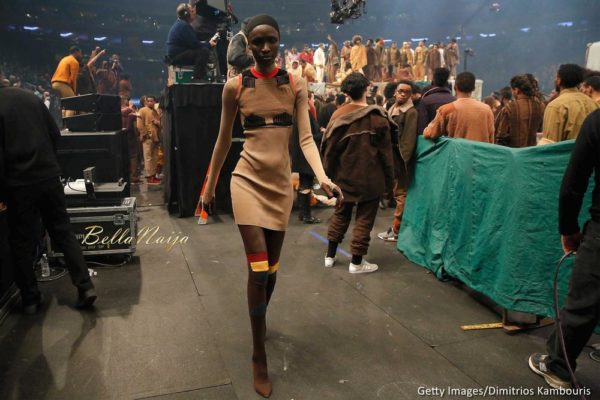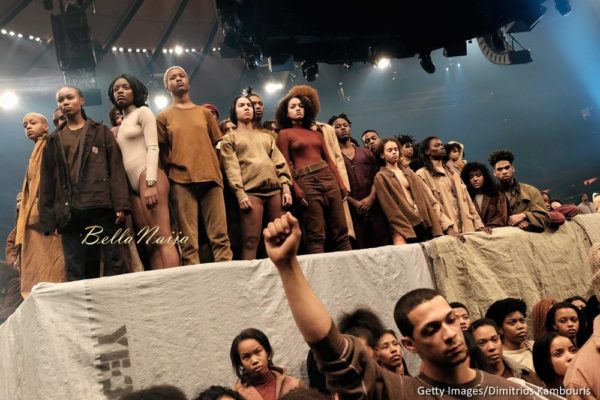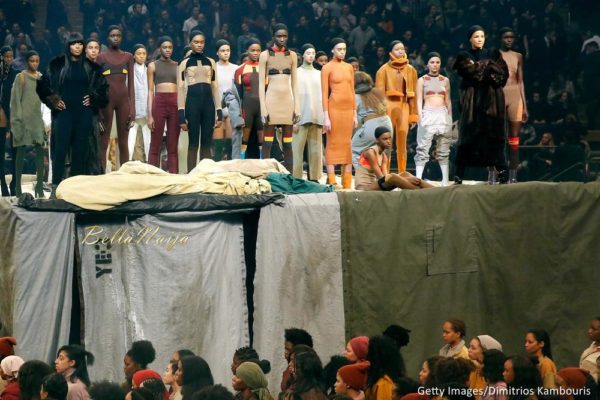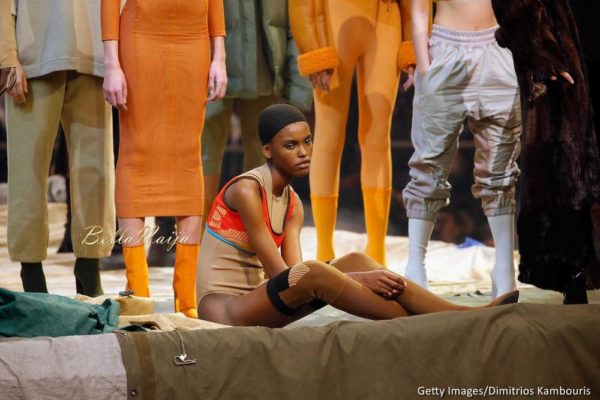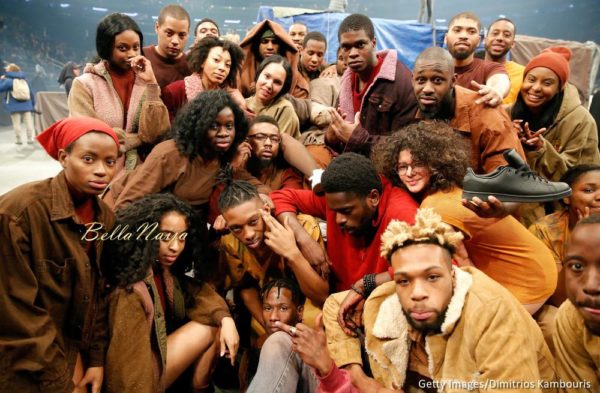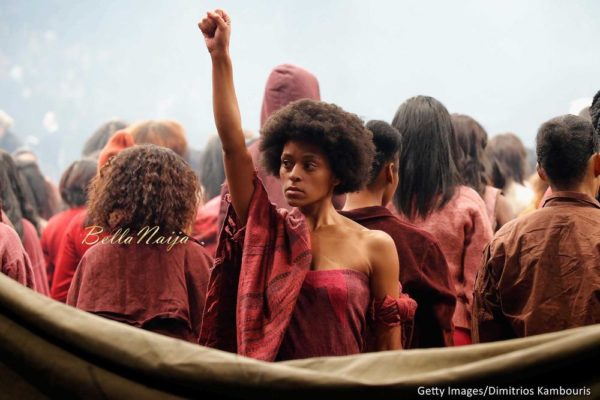 Photo Credit: Getty Images/Dimitrios Kambouris