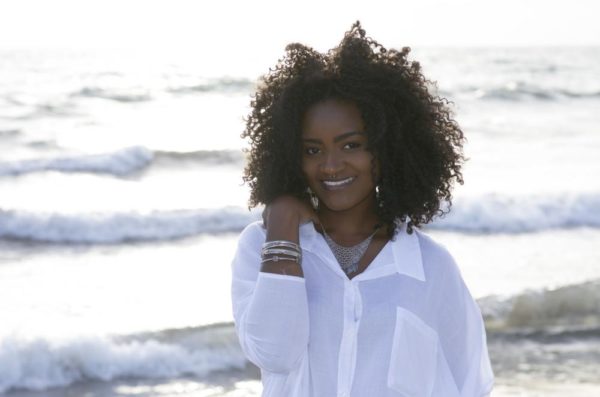 We've kept our eye on Nigerian singer-songwriter CY Dieyi for a while and she was even featured on BellaNaija in 2012! Now she has signed on to write and sing the theme song of a new Hollywood series while assistant directing the series.
CY has landed a gig in the upcoming Hollywood series: 'A Beautiful Mess Inside' starring Grey's Anatomy's Taja V Simpson, former NFL player, Brandon Miree and big time Hollywood cinematographer, Zarian Hadley (known for TV hits such as: Hell's Kitchen, The Gift, Gimme Sugar and Face Off).
CY Dieye will be singing the series' theme song ("Live Your Life," the series' theme song, which will roll out in a stand­alone launch later this year) while assistant directing the series alongside Tanee Osborne.
'A Beautiful Mess Inside' is a new series starring Taja V. Simpson as Tori Summers; a beautiful unconfident woman who is forced to find herself and a job when her fiancé dumps her. The series follows Tori on her journey as she tries to navigate her future and find her purpose as she goes through the wiles of living life as a single woman trying to get ahead. Despite crazy dates, a paranoid boss, and a client list that will make you cringe.