Ouch! Watch Drake, Wiz Khalifa, Rita Ora, Ed Sheeran & More Celebs Read #MeanTweets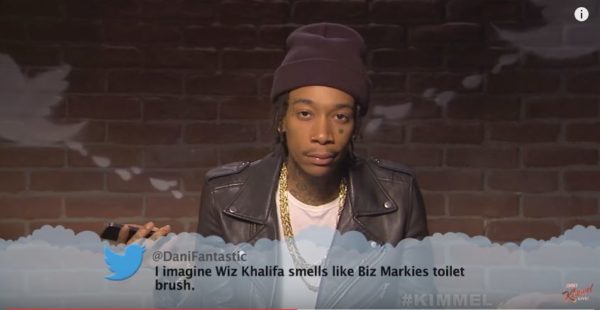 From time to time Jimmy Kimmel highlights some of the nasty things people post about famous people by asking those famous people to read them aloud.
This is #MeanTweets Music Edition #3 featuring Meghan Trainor, Ricky Martin, James Taylor, Little Big Town, Common, Ed Sheeran, Kelly Clarkson, Charlie Wilson, Blake Shelton, Wiz Khalifa, Josh Groban, Demi Lovato, The Killers, Drake, One Direction, Lionel Richie, Rita Ora and Mumford & Sons.
Watch below.