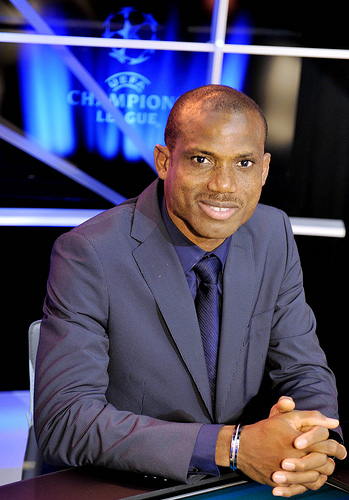 Sunday Oliseh, the chief coach of the Nigerian national male football team, Super Eagles, is addressing the team's critics in a series of two videos. The former player has been in charge of the Eagles for 14 games, and says they have lost only two.
The main reason for the videos is people were insulting the Eagles for losing out of African Nations Championship (CHAN).
Oliseh says CHAN is the least important tournament by CAF, and what will people then say about Ghana, South Africa and Egypt that didn't qualify. He also called the critics insane, and asks that they be patient and wish Nigeria well.
He is also calling out his 'ex-colleagues' – his former Eagles teammates who were 'benchwarmers' for criticizing him.
Part 1

Part 2