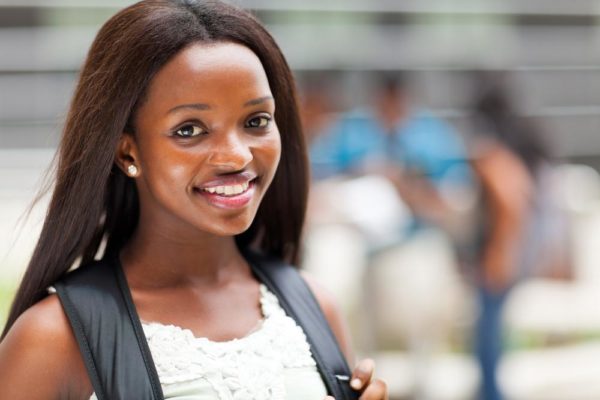 So it was Emily's birthday. Emily is my flat mate who also happens to be a white English girl; an Oyinbo. She excitedly went from room to room, inviting us for her birthday dinner coming up on Saturday. I took my time to dress up for this dinner, wore a midi dress with matching heels, and topped it off with a bad-ass clutch bag. As I'm not yet a make-up pro, I just made sure my eyebrows and red lipstick were on fleek. I was low key hoping to meet future Mr. British bae at the dinner (don't judge me; for wanting my wedding to be guaranteed a feature in Bella Naija!)
Fast forward to the end of the dinner, after I had ordered the nicest and most recognizable food on the menu, and some awfully tasting drink, the waiter brought the bill. Then something strange began to happen, the bill was going round and everyone was dropping money on the plate. I was as confused as a chameleon in a bag of skittles. Was she collecting only monetary birthday gifts? Are they about to play a game? Or place a bet? Or did she forget her wallet at home? Several thoughts ran through my head, until I eventually asked the girl beside me… "What's the problem?" "Why is everyone looking at the bill and dropping money?" She laughed heartily like I'd cracked the funniest joke ever and said "everyone pays for themselves". I was too stunned. Not only because I hadn't brought sufficient cash (I'd only kept my fully charged, snapchat-ready phone in my clutch bag), I just could not even comprehend how someone would invite me for their dinner and make me pay! As how?
But thank God for technology! Hallaluyah somebody! I asked the birthday girl for her bank details and transferred the money to her.
Lesson Learnt: Be prepared to pay for your food at an Oyinbo's dinner.
Three weeks later, a Nigerian friend I did my A-Levels with, invited me for her birthday dinner. I was happy to attend this one because it was going to be a buffet dinner and since she was Nigerian, I imagined I wasn't going to pay. While discussing her upcoming birthday, my friend went all hyped on me, "Babe we're shutting this city down! Please tell TY and Ada that the dress code is all black and no jeans abeg… even if you wear jeans, wear heels ohh".  I replied her that I understood, but she continued, "Please everyone should slay, at least for the pictures".  Not only was this very hilarious, I found this quite insulting; me that I'm a natural slayer, somebody is now challenging my skills?
Fast forward to the end of the dinner, they brought the bill and everyone started bringing out their wallets. Thankfully, I wasn't the only surprised one. A couple of our mutual friends were confused, "so Nigerians have started this bad behavior?" We didn't have a choice but to pay and luckily for me, I came with sufficient cash this time around.
Lesson Learnt: Don't trust Nigerian dinners too. Be prepared to pay for yourself. The hustle is real.
At the final week of the semester, a very close friend of mine had her birthday dinner. This babe was my secondary school Partner-In-Crime. Despite the fact that her Uni was 3 hours away from mine, I traveled down to make my girl happy and turn up with the squad. Hauwa had booked a table for 15 at Hilton, and apart from our drinks, everything else was paid for. It was a classy restaurant with a very beautiful view. I made sure I gave her wrapped birthday gifts (her favorite MAC lipsticks, a pair of heels and a hand-made necklace. My girl was turning 18!), and although no dress code, we were all stylishly dressed.
I know you're waiting for the end of the dinner, but she had prepaid, so we just took pictures, cut the cake and chilled.
That was how Hauwa called me on Skype four days later to vent. She said she couldn't satisfactorily rant on Whatsapp, I had to "be seeing" her angry face. She had just ended a conversation with a couple of friends that attended the dinner. She had asked them if they had a good time, only to hear some minor rubbish complaints. She recalled how one of them complained that the food was not spicy at all and he liked only spicy food. Another complained that the restaurant was too formal. The third one was the height, "the drinks were too expensive". At this point I burst into laughter! Were they for real? A free dinner at a fancy restaurant! Plus, only about 5 people gave her gifts!
Lessons Learnt: Thank your host for the invite. Don't complain about silly things.
Finally, don't assume your 'presence' or a birthday card is a sufficient birthday gift. Get the celebrant something nice not necessarily expensive.
Have you had similar experiences? Feel free to add your "birthday dinner" experiences and the lessons you learnt!
Photo Credit: Dreamstime