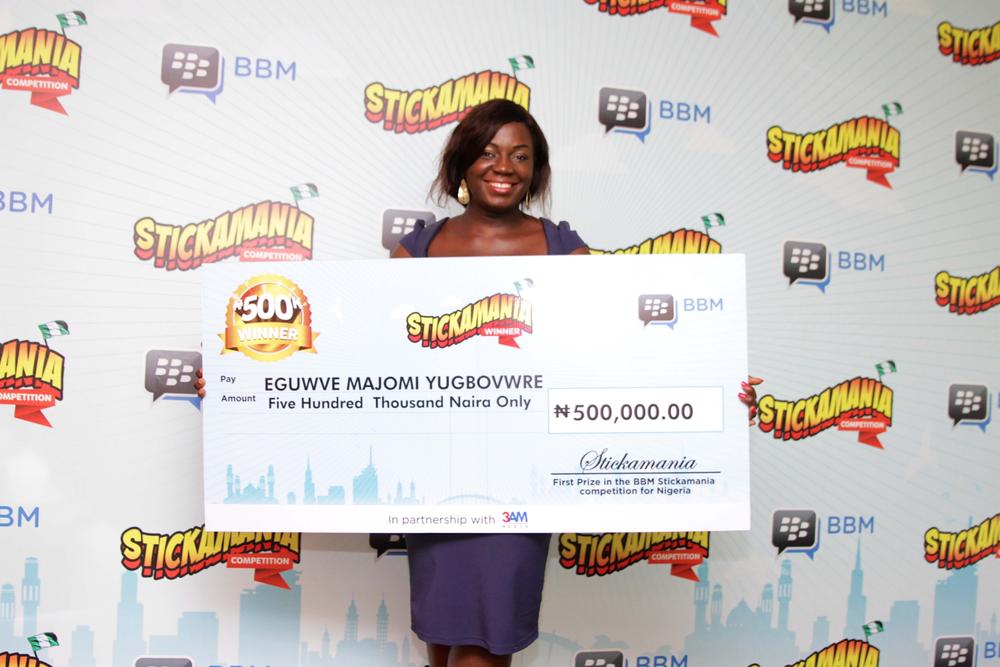 The 1st BBM Stickamania contest in Nigeria produced some incredible creativity and helped uncover some as-yet undiscovered design talent.
FAWOL*, designed by Eguvwe Majomi Yugbovwre, was the sticker design pack selected as the winner of the first contest.
Eguvwe's design was selected because of her use of vibrant colours and expressive emotions, all with a distinctly Nigeria feel. As a serious graphic designer she entered the competition with boundless enthusiasm and a sheer determination to win, encouraging friends and family to vote for her design.
"My motivation behind the winning design was to create a character that was easy to relate to, funny and lent itself to creativity, without limitations," said Eguvwe Majomi Yugbovwre. "I wanted to create a real Nigerian feel that would resonate with BBM users in Nigeria. I instinctively knew that FAWOL was the perfect design and would do well as a BBM sticker pack."
She added: "I couldn't believe it when I found out I had won the competition! BBM is so popular in Nigeria. I am really proud to see FAWOL selected as the winning design and to have my hard work published in the BBM Shop."
Launched in 2014, BBM stickers have become one of the most important and interesting components of BBM. There are literally thousands of stickers that users can share, offering them a fun way to express themselves and chat with friends or family in a unique and interesting way.
"BBM is an extremely popular in Nigeria and we have been overwhelmed by the creative responses received for the first ever BBM Stickamania competition," said Matthew Talbot, SVP, BBM at BlackBerry. "Judging by the unique and high-quality design of the stickers submitted, Nigeria definitely has a lot of undiscovered design talent. We are delighted to have been able to support this creativity and congratulate Eguvwe on her winning entry."
FAWOL is available now from BBM shop at shop.bbm.com/stickers/fawol
*Fawol is the local slang term for fowl
BlackBerry and related trademarks, names and logos are the property of BlackBerry Limited.
_______________________________________________________________________________
Sponsored Content