Seyi Shay gets so Real & Candid on DZRPT TV's Breakfast Club | Watch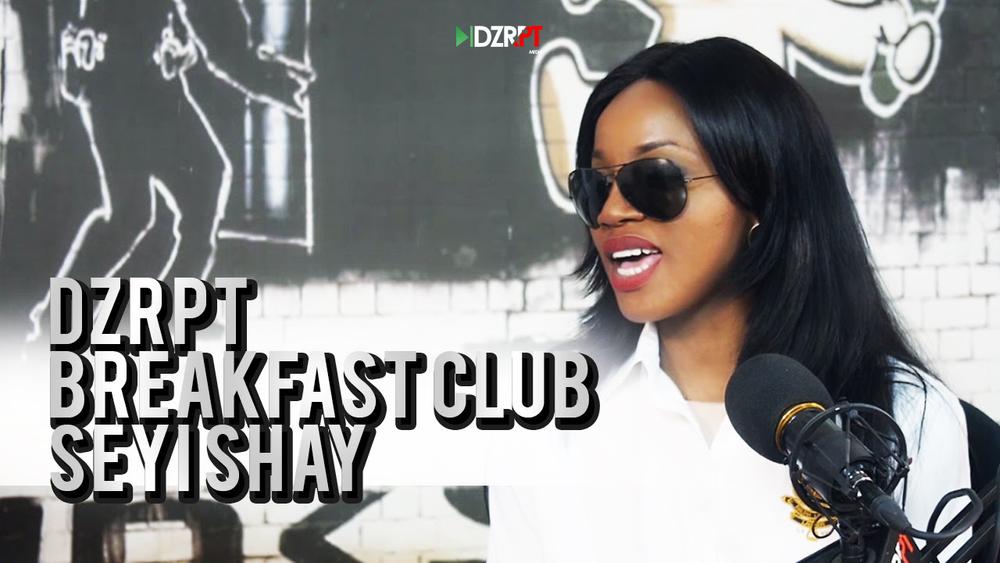 There's a new episode of DZRPT TV's Breakfast Club with Tec, Ireti and Kid Konnect.
On this episode they have Seyi Shay on the hot seat. On the show Seyi Shay talks about females in the music industry, relationship rumours and sabotage!
Talking about why she thinks there has been no huge female star who has gone global like D'banj, Wizkid, she says
"I don't know if that's the goal of most females out here. I think the goal of most females is to get married and have kids. I think that's the goal for most of us so I feel like once they've had a good run and done some music, and done their thing like maybe one or two singles and then they meet a guy, and he doesn't marry her but maybe the next one marries her. Then they go "oh, ok I'm just gonna chill now" and then they get fat because they've had like 20 kids. Erm, but some don't. Some just have their kids and they come back and they keep climbing and we have to hope and pray that they have a good run".
Watch below.