Makeup artist Ginika – Rtm Beauty and Makeup Studio and her groom-to-be Okey met in her first year of university, but at the time, a relationship was the furthest thing from her mind.
Five years later they met again and she saw him in a different light. After dating for a while, they knew it was destined, before he popped the question on his birthday, making it their special day.
Enjoy and be inspired!
~ Photography: Lemmy Vedutti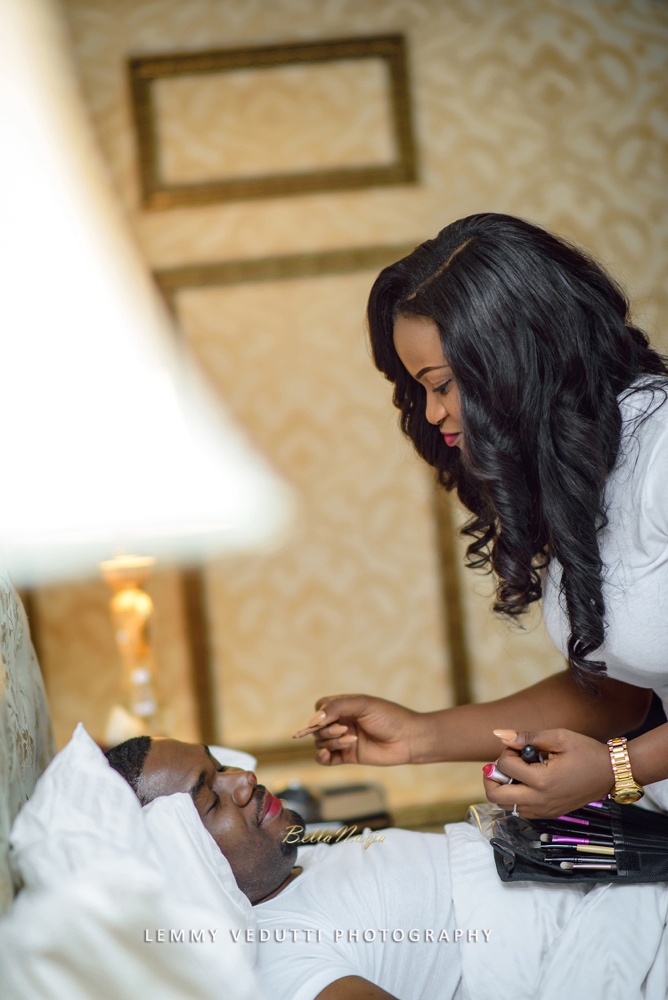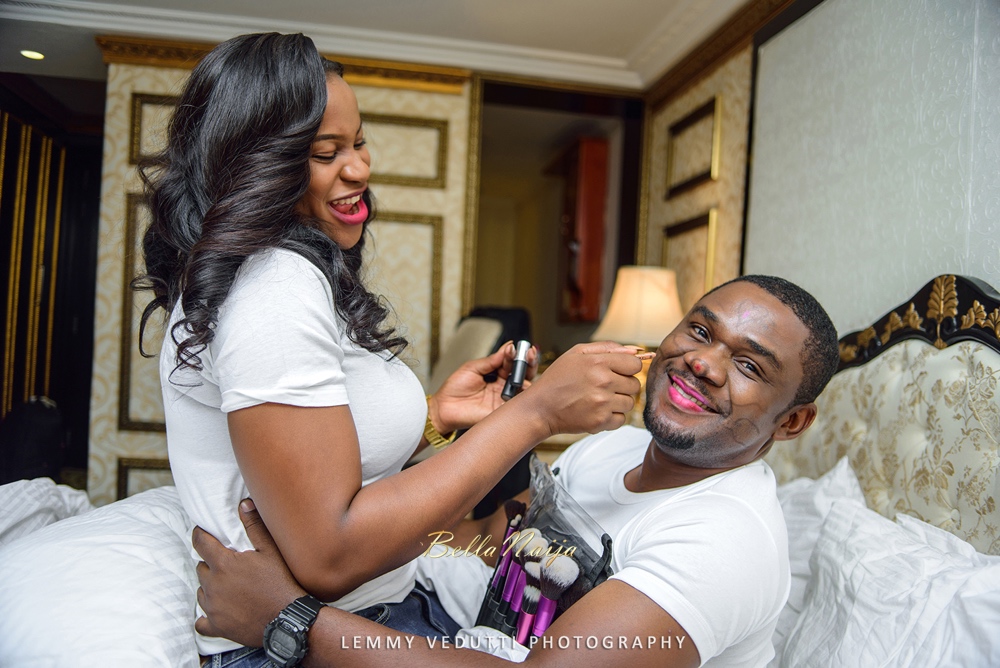 How We Met
by Ginika
Okey started asking me out when I was in 100level – my first year at university… He got to know about me through my roommate. At that time my mind was occupied with so much that I had little or no interest in him.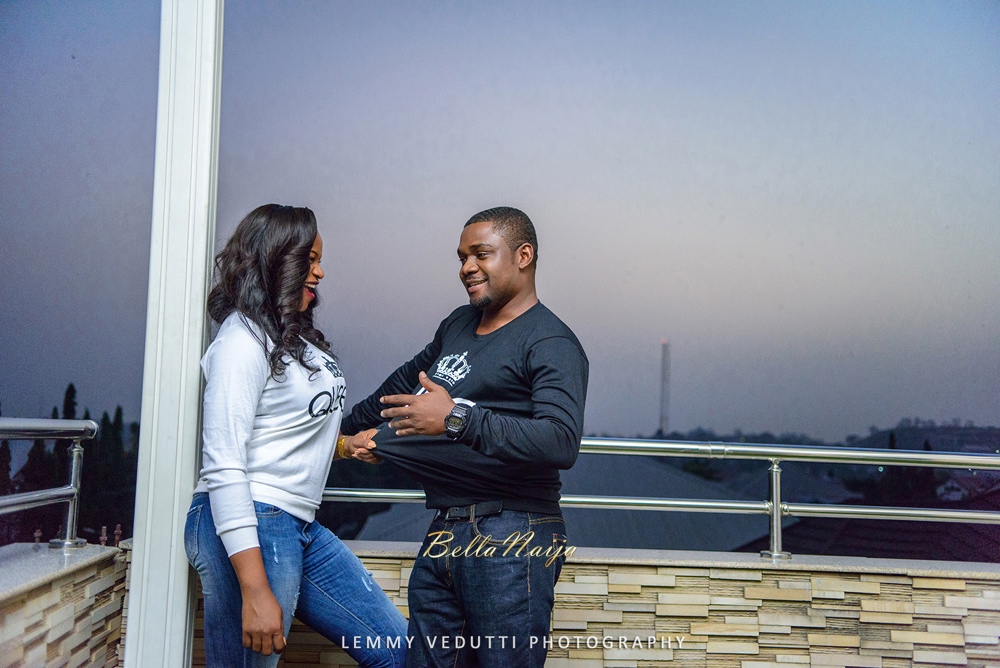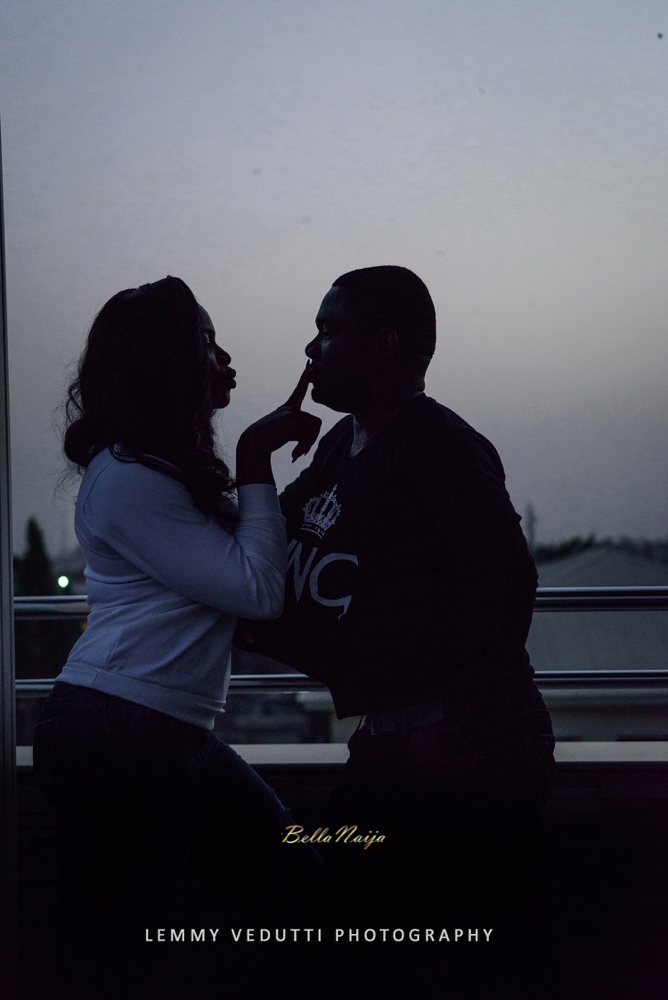 Five years down the line, he paid me a visit. I guess that didn't make any difference with regards to how I felt about him, but he persevered and as time went on, I got to know more about him and we started talking more and more.
I then decided to give him a chance…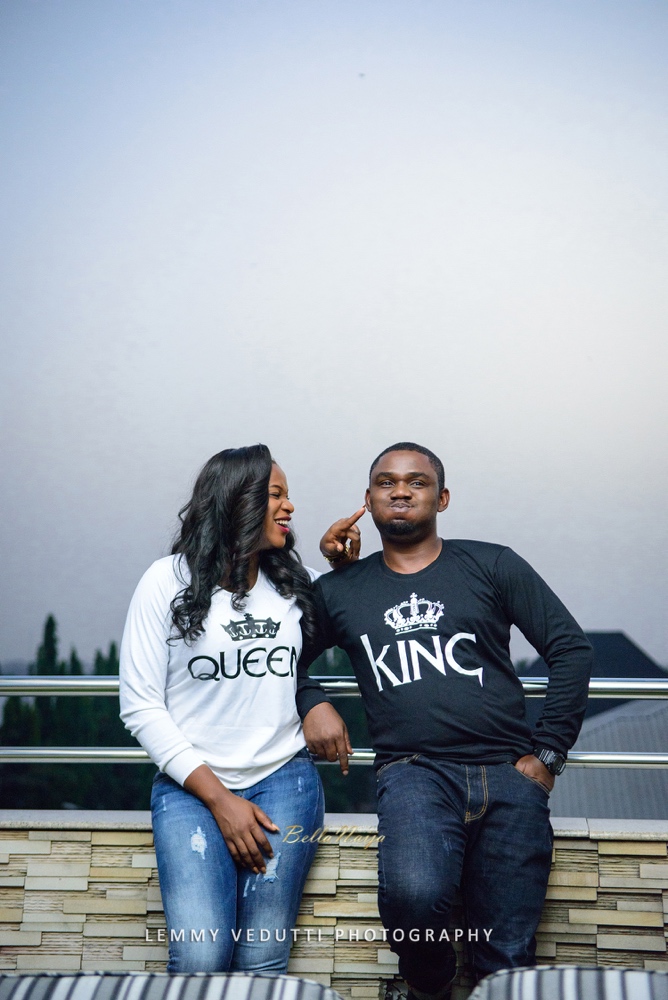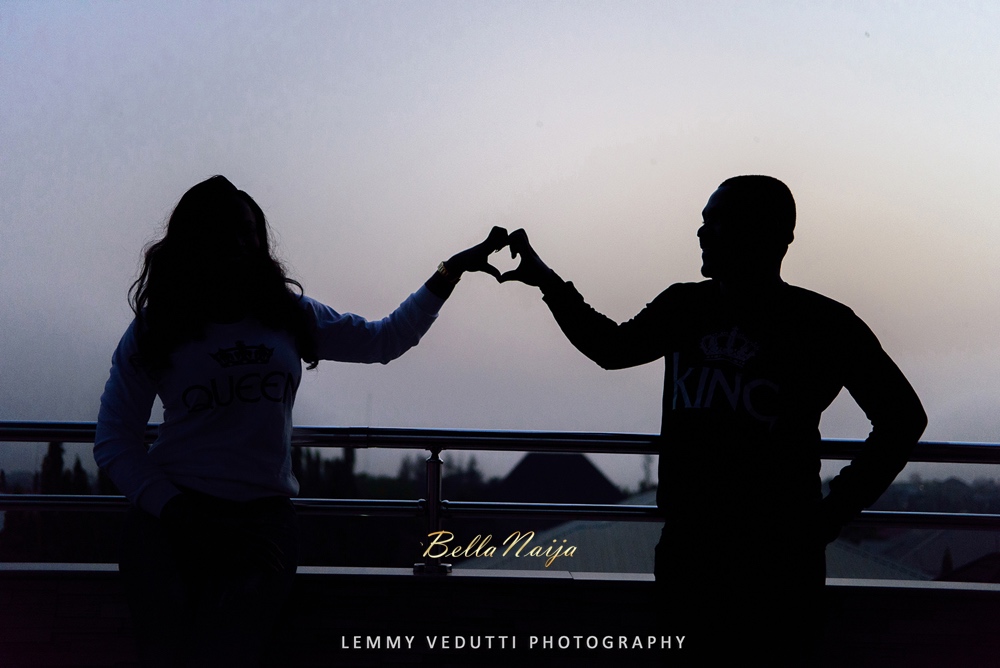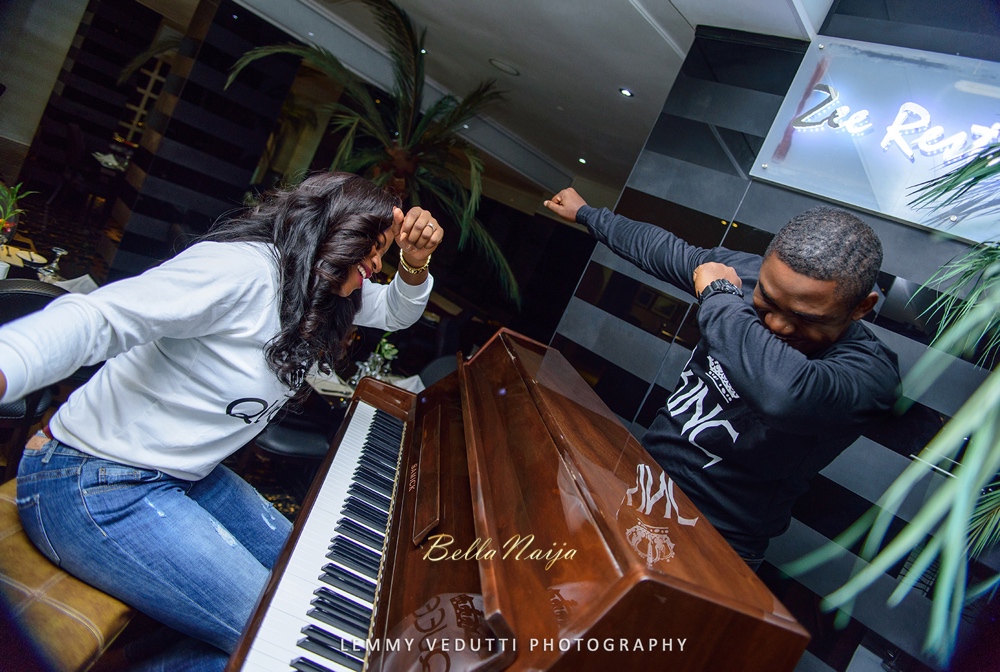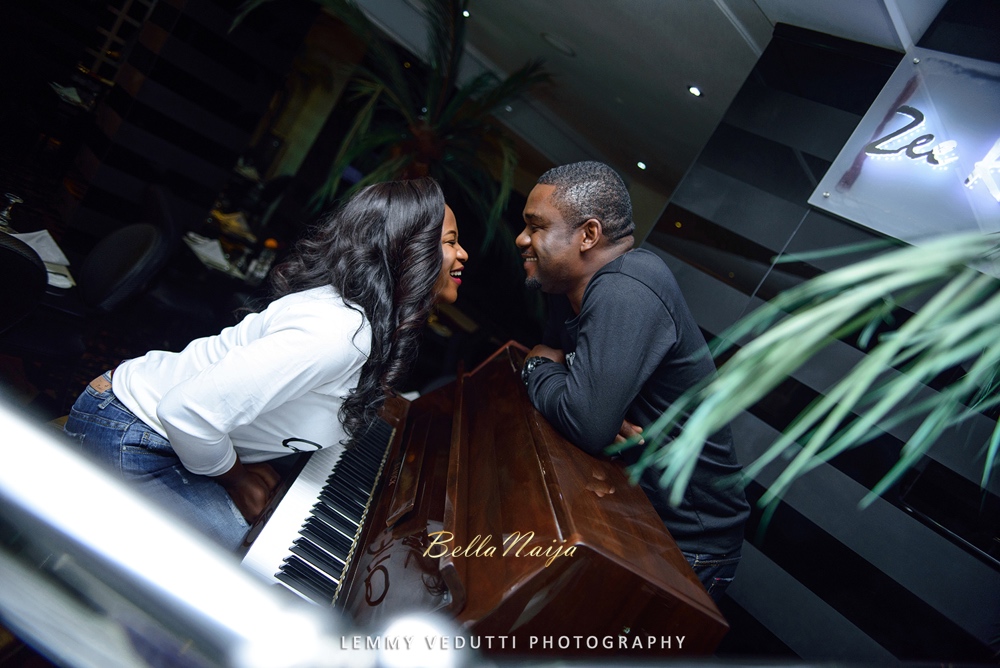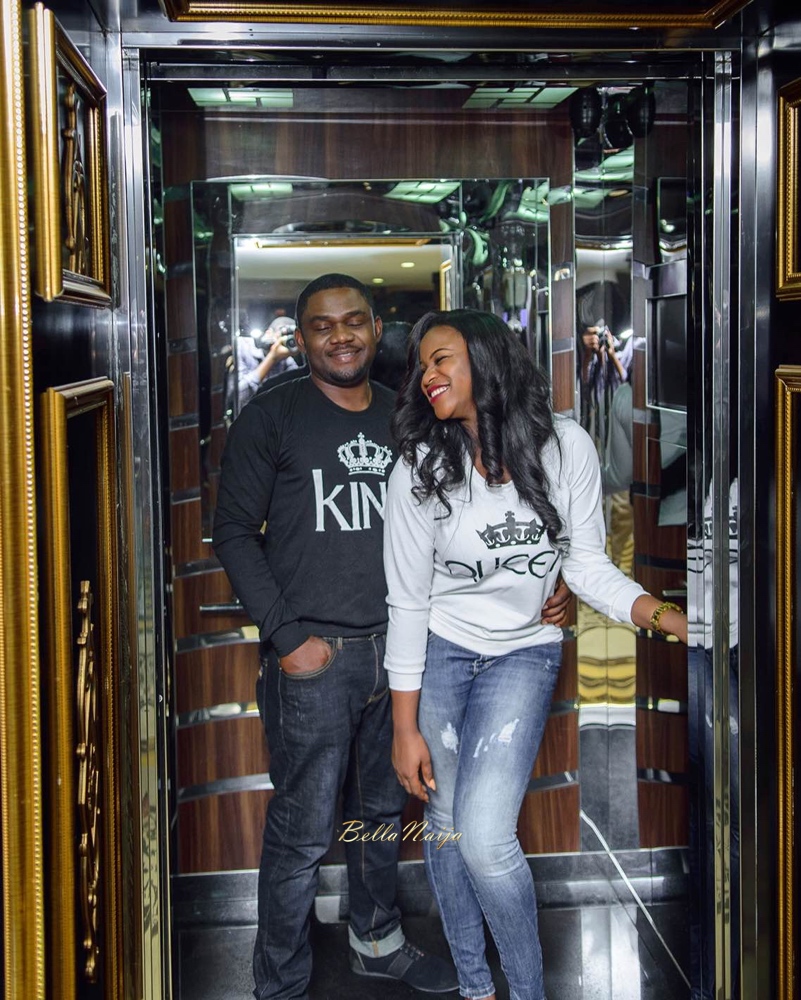 The Proposal
On the 23rd of March 2015, I organized a birthday party for him, little did I know he wanted to use the opportunity to propose to me. I had invited friends and family to the birthday party. When we were all done eating, he knelt down in the midst of everyone with the most beautiful wedding ring I've ever seen and popped the question…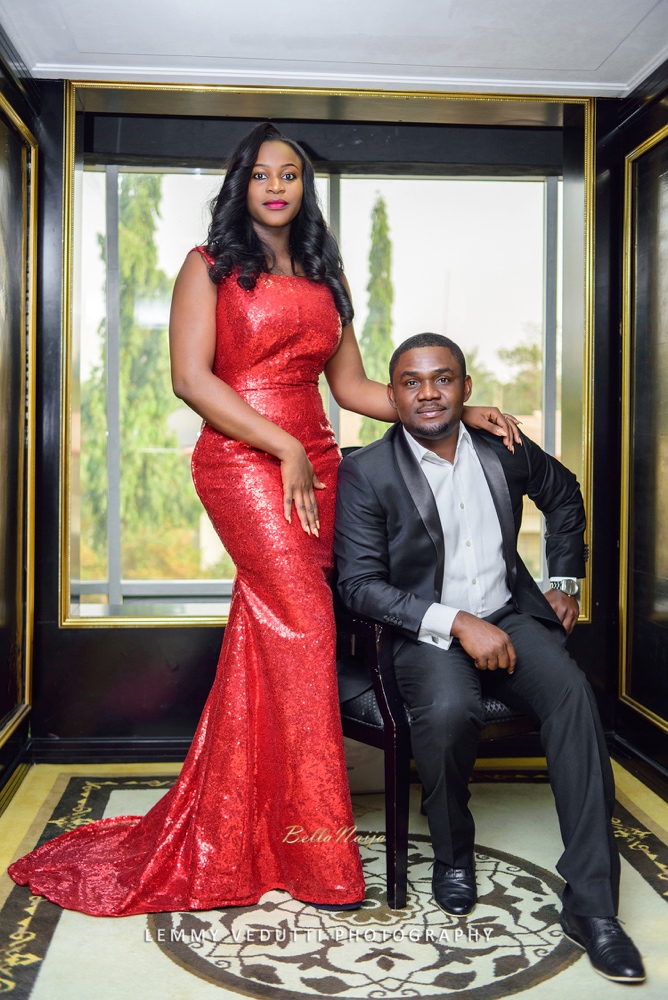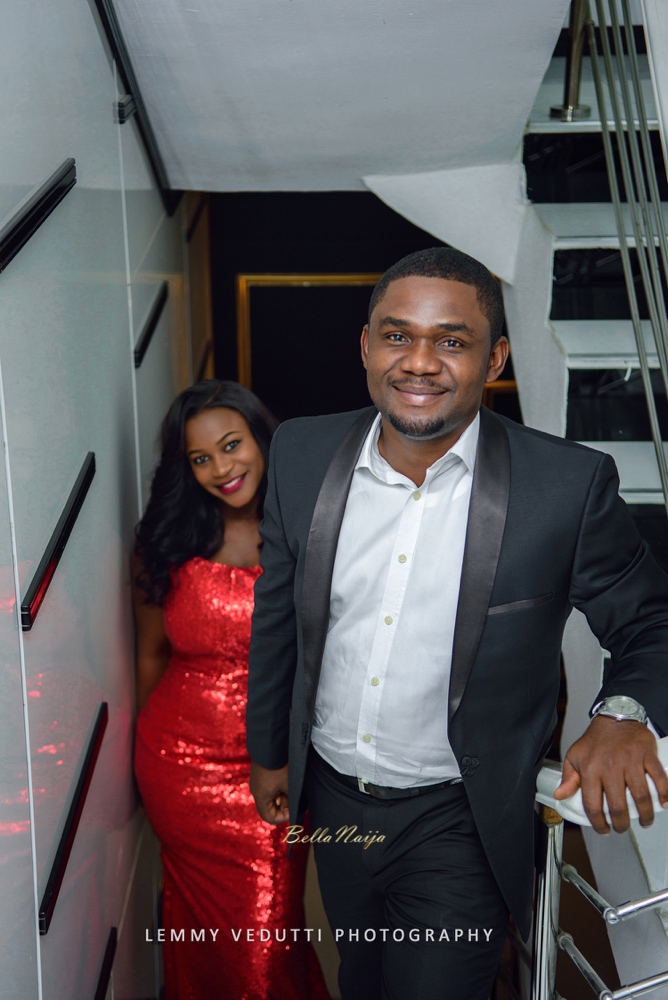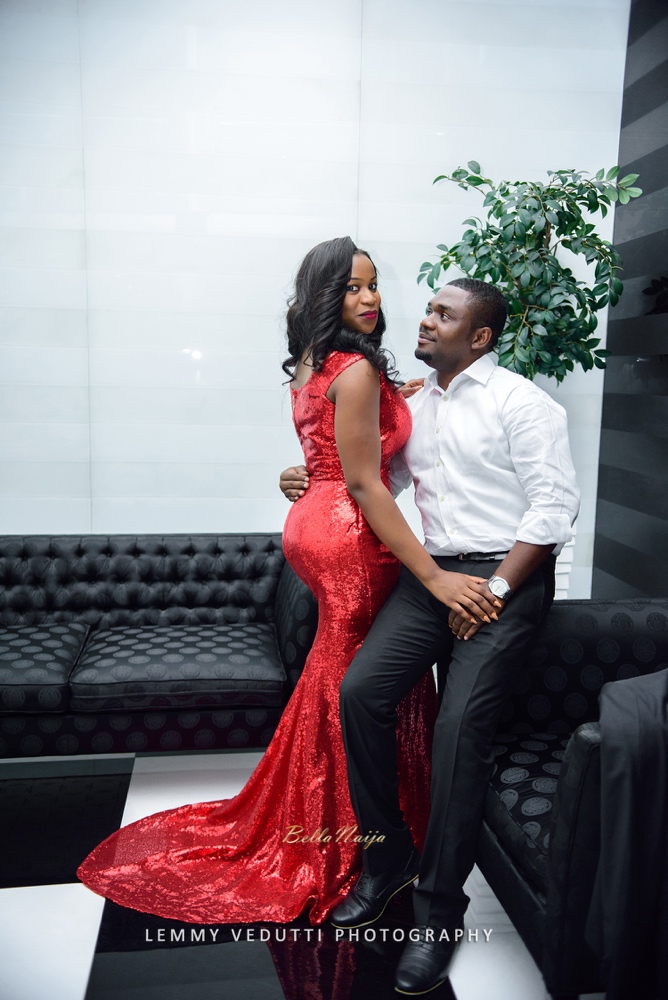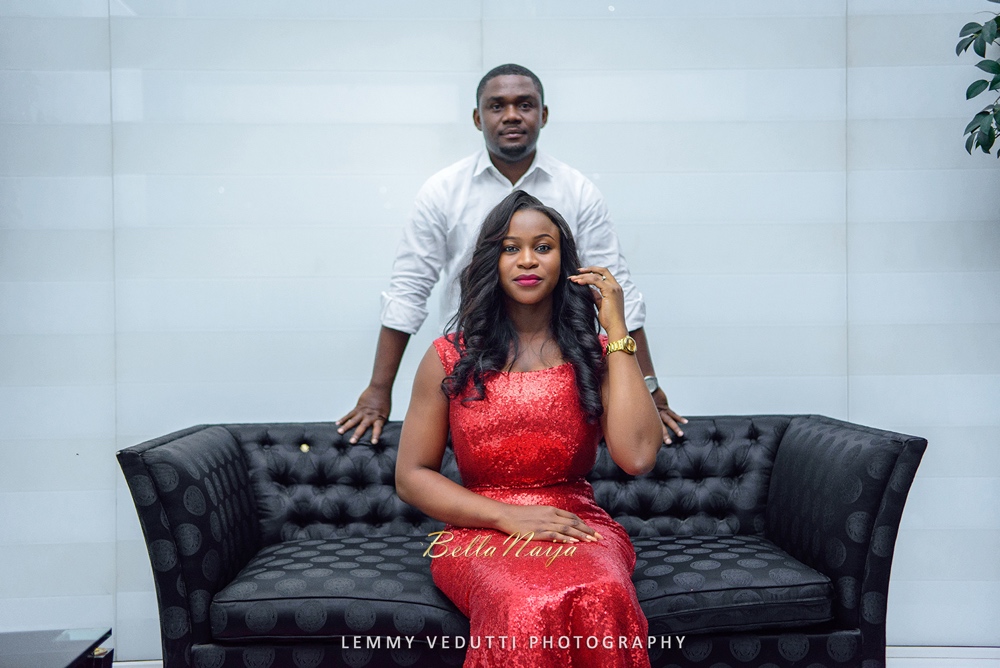 The joy I felt in my heart knew no bounds… I was short of words and only managed to say the words "Yes I will marry you" I really cannot explain how I felt that fateful day.
Here we are today ready to walk down the aisle…???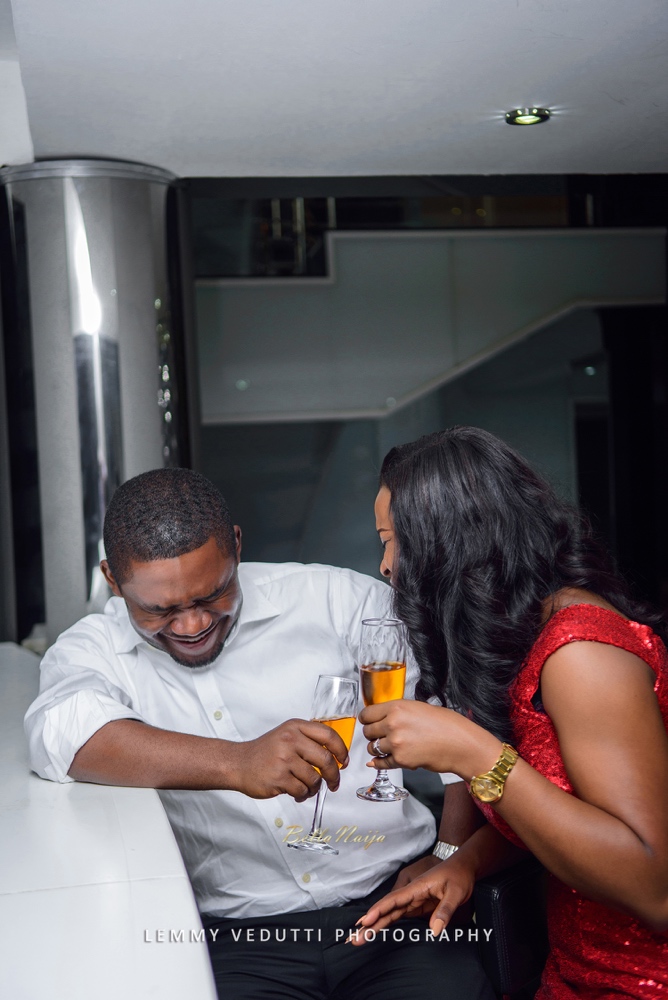 ***
Photography: Lemmy Vedutti
Makeup by the Bride: Rtm Beauty and Makeup Studio
Hair Styling: Ehi's Hair and Nails
Red Dress: Elizabeth of Marellesheek
King & Queen Cardigans: Exquisite Souvenirs