From how they met to the Dramatic Proposal…WATCH Ubi Franklin & Lilian Esoro share their Love Story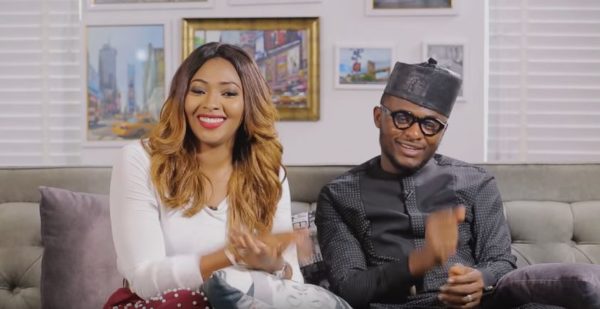 Here's your chance to relive Ubi Franklin and Lilian Esoro Franklin's celebrity wedding that happened in November 2015.
In a special feature on Spice TV, the couple talks about the highlights from their big day as well as their sweet love story.
The video also includes footage from their white and traditional wedding.
See excerpts from the interview below.
Ubi on how they met: We met sometime this year (2015), January 4th to be precise and erm…it's just been a journey that has been very very interesting and we really thank God for it. And we're here.
Lilian on her proposal: My proposal was a drama in between a drama scene because he actually came to propose on set while I was filming. All of a sudden inside the estate I just saw a fleet of cars as they were coming with their full lights and I was trying to even clear from the road…so we went to the side and they just parked. I turned around and I just saw people with their phones and familiar faces that I knew and the next thing he sprang out of nowhere and went on his knees and I can't even remember everything he was saying [Ubi: I forgot my lines].
Watch the video below.