Watch Nigerian-Born Rapper DAP record with Mark Ronson at the World famous Abbey Road Studios in "The Undergraduate"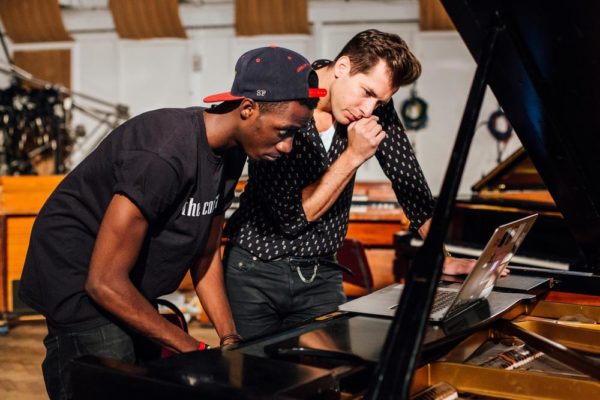 DAP (real name Dolapo Akinkugbe) is not your everyday musician. The Brown University soon-to-be-grad also studied at the prestigious Berklee College of Music, this classically trained pianist and producer/rapper is steady climbing up the international music scene. So it came as no surprise when the son of Finance expert Nimi Akinkugbe and brother of songstress Kaline was chosen as one of the 4 musicians worldwide to take part in the Converse Rubber Tracks series.
To celebrate this achievement, he was featured in a short film titled 'The Undergraduate'. Here's what urban music channel Noisey wrote about the film and DAP.
"On the surface it would seem like DAP lives two lives. A boarding school educated, Ivy League kid with ambitious parents trying to make it to law school by day and as an eclectic and passionate producer and rapper by night.

But for Dolapo Akinkugbe it's all one. The Lagos-born musician was selected for the Converse Rubber Tracks series a couple of weeks before his law school entrance exams and his parents flew to London to make sure his head didn't get turned away from his pre-ordained career path. So working with Mark Ronson at Abbey Road Studios, seeing the beats he laid down on his laptop come to life in an almost supernatural setting—that was all tied up with the rest of him. Superhero movies are way too simple.

Director Lofty Nathan gets all this up close. He's in DAP's face for the highs of the studio and the lows of familial confrontation, re-enacting his childhood and dusting off the past.

'The Undergraduate' is the second of four short films in the Converse Rubber Tracks series airing on Noisey each week, following the stories of four artists as they travel to world famous studios to work with legendary artists."
Watch the film below.