Code of Conduct Tribunal Proceeds with Saraki's Case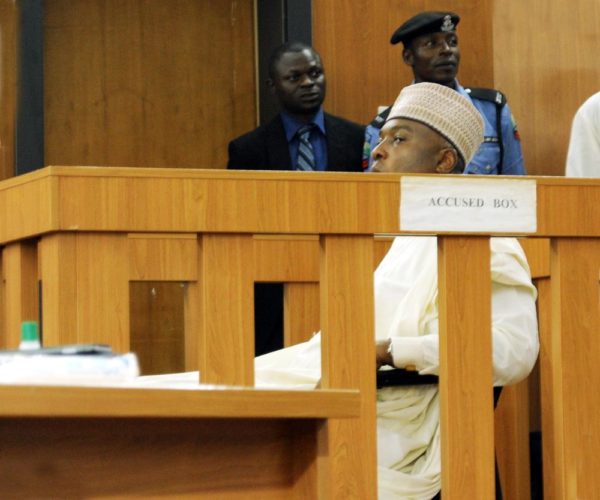 Senate President Bukola Saraki arrived the court room of the Code of Conduct Tribunal earlier today for his trial on alleged falsification of assets.
Paul Usoro, the counsel to the Senator asked for an adjournment on the basis of the fact that an appeal has been entered before the appellate court and the defendant filed a motion of stay of proceedings which is before the Registrar of the court.
He also said that the process of appeal has been transmitted to the CCT and the record of appeal is before the tribunal. He added that the prayer for adjournment is to essentially allow the Court of Appeal to entertain and arrive at a decision in the appeal, which it has graciously fixed a clear date of April 26, 2016 to hear.
The Tribunal however maintained that the court was proceeding with the case in spite of the request for adjournment.
"We adjourned to today to commence with trial. Even if the defence intends to appeal the judgment, it should not stop the proceedings of trial today, provided the prosecution is ready to proceed. In view of the foregoing we hold that trial shall proceed for hearing today and we are ready to take the witnesses," the Tribunal said.