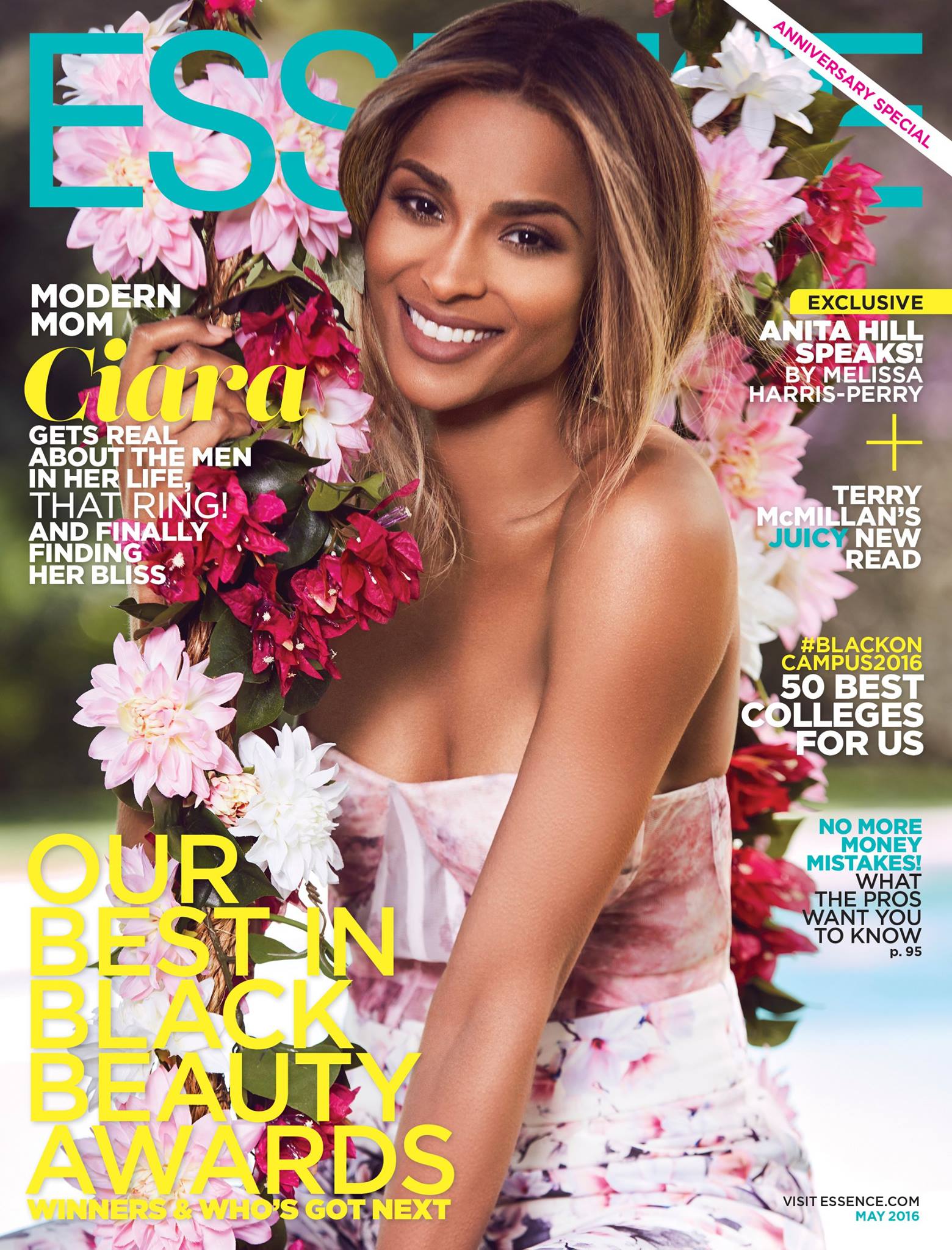 Ciara is a true vision of beauty on the the cover of May 2016 ESSENCE Magazine. The singer, performer and newly engaged mum opens up to Essence about her rise to fame, finding her faith and her own path to happiness.
In the magazine, the Grammy award-winning singer reveals what it's like be a woman in love and living her bliss. This is the life the 30-year-old has always imagined since she was a teenager. Ciara remembers telling her friends in high school about how she would grow up to become a world-famous singer. "I made a goal sheet,and on that list was also the dream of selling "3 to 4 million" records and "have longevity." By 21, she had achieved those dreams.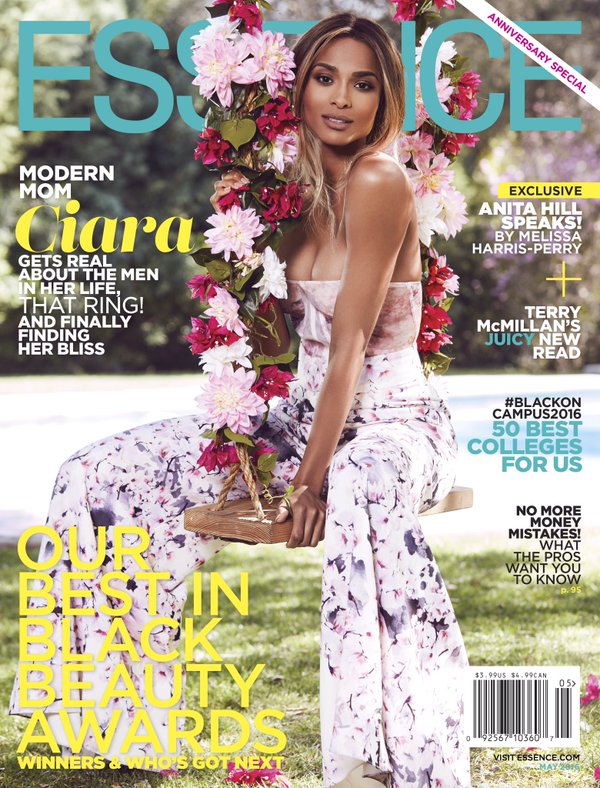 On her dreams on motherhood and family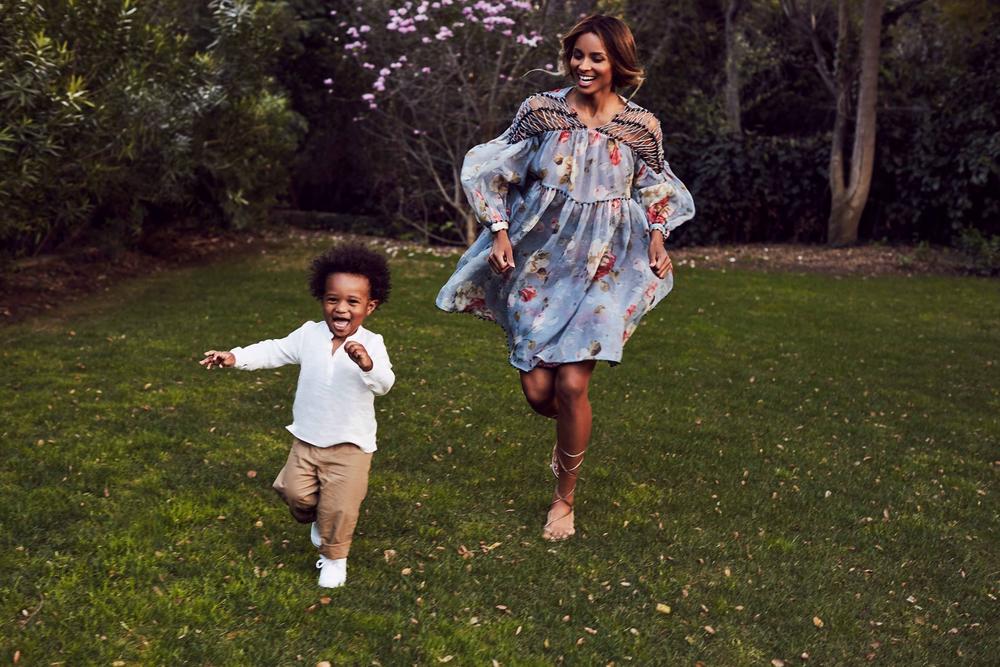 "I'd always wanted to have my own family," she said. "And my pregnancy was planned when I was at a point in my life when I was finally ready to take on the responsibility." The birth of Future on May 19th, 2014, fulfilled Ciara's dream of being a mother.
On her breakup with Future
"That wasn't necessarily part of my vision," she recalls. "But the moment I realized I was going to be a single mother, I had to reflect and reorganize my thoughts. I decided to trust that God had a plan for me, and move forward one day at a time."
On her relationship with Russell Wilson
Less than a year after her breakup, Ciara went public with her relationship with Seattle Seahawks quarterback, Russell Wilson, who proposed to her recently during a romantic trip to Seychelles. "I remember telling my friend the kind of guy I wanted: a God-fearing man with a very fun spirit who loves kids and would really, truly care for me. I was very specific because I do believe you can have it all."
Watch the Behind the Scenes Video here: