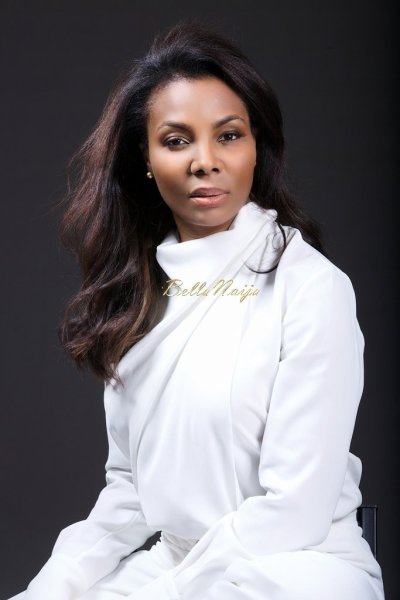 Former beauty queen and talk show host Nike Oshinowo has had quite an inspiring life. From having her twins at 47 (click here) to her battle with endometriosis and more, Nike Oshinowo has been an inspiration to young women as she shows that you can still fight silent battles and rise to the top.
At the recently held Gala Night of Fun and Fund Raising for Endometriosis put together by the Endometriosis Support Group of Nigeria, the 50-year-old mother-of-two opened up about her struggle with endometriosis and hos she has been living with it since she was 13.
She also revealed that she has had over 17 surgeries as a result.
Read her inspiring speech below.
I have lived with endometriosis since the age of 13. I was sent to boarding school in England. It was during the first few days in secondary school that I began my (menstrual) periods. They called the ambulance and I was hospitalized for 10 days because the pain started and wouldn't stop. I thought I was going to die, the first two days I was in the infirmary. I'm telling the story because it happened in England and, supposedly, the white people, who knew best, yet had no idea what was wrong with me.

Every female student they had dealt with, had a normal period and coped with it, so they could not understand why I was dramatizing. They thought I just wanted attention. The pain was so intense I passed out. The challenge was now to get me to stop bleeding.

Living with endometriosis is a challenge. When you see your doctor, your doctor just tries to treat the symptoms and assumes the pain resolves around your menstrual cycle. But this is not so. The pain affects every single aspect of your life. I have never had an examination without my period, I have never travelled without my period. There are so many things I have never done without my period. When I'm very happy, my period comes, When I'm depressed, my period is there. I learned just to cope with it. I love the quote that women wear their pain like stilettos. That's what I have been doing.

Until I turned 40, Nigerians didn't know I suffered from endometriosis. I granted an interview and Nigerians understood why I never drank alcohol. You cannot be on medication and take alcohol. It was finally understood why I was so clean cut and into healthy living. The first time I experienced the pain of endometriosis was very traumatic. I thought I was going to die. Really, I have lost count of the number of surgeries that I have had but I sure know that it's more than 17 times.
We love how Nike Oshinowo has always been open about her long-term battle with endometriosis – the gynaecological condition which can cause severe pain and infertility.