This Adorable 3-Year-Old Gymnast's Video has gone Viral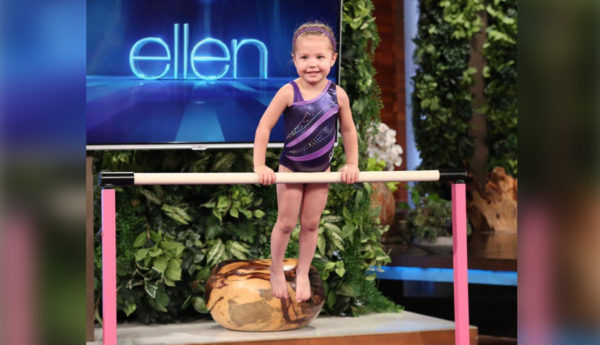 When you were 3 years old what did you want to do with your time?
This adorable 3 year old was featured on the Ellen DeGenerees show recently and we just had to share. Her name is Emma and she is a gymnastics prodigy.
Check out this little gymnast's amazing skills!