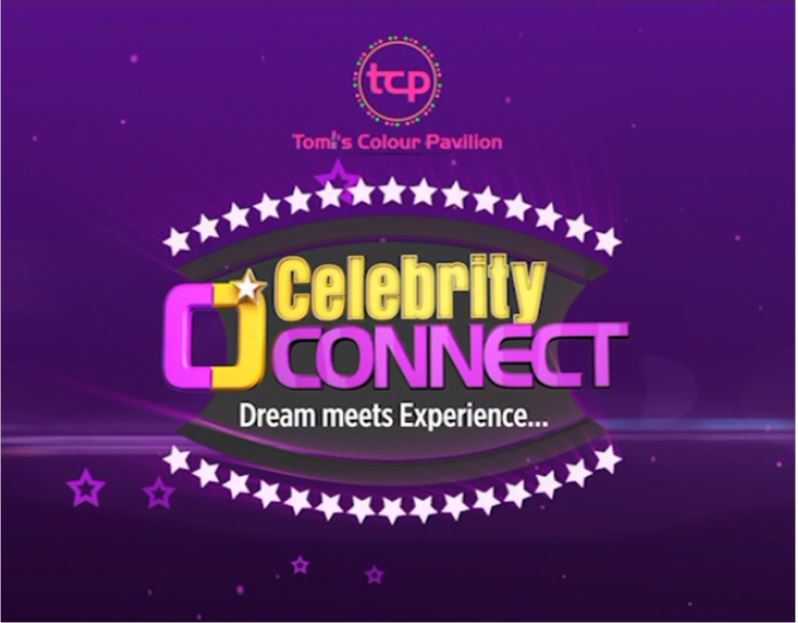 Following the success of the TCP Fashion & Beauty Entrepreneurship Seminar, which held at Federal Palace Hotel on 26th July, 2015, Tomilola Adenuga has been working on other means to inspire and empower ladies across Nigeria into positive entrepreneurship ventures.
She has launched the Celebrity Connect TV Show to help her do this.
'Celebrity Connect' chooses a female celebrity who has been successful in her chosen field and facilitates a meeting where she is interviewed by a fan who is also interested in a starting/boosting a career in the celeb's industry. The celebrity then gets to motivate and give insightful advice to the fan; as well as viewers at home.
After getting motivated, she receives an "Empowerment Fund" of N100,000 to invest in her business (while following the advice from the established celebrity).
The show will air during April – June, 2016 on several key stations across Nigeria; including TVC Lagos, NTA Ibadan, RSTV Port Harcourt, NTA Aba, ITV Abuja and WAPTV; as well as on the YouTube Channel: Tomi's Colour Pavilion
Asides being a London-certified Makeup Artist, Tomilola Adenuga is also a Fashion & Beauty Blogger through www.tomiscolourpavilion.com
Watch highlights from the Celebrity Connect episodes featuring Yemi Alade, Chigul and Toke Makinwa below:
Yemi Alade
Chigul
Toke Makinwa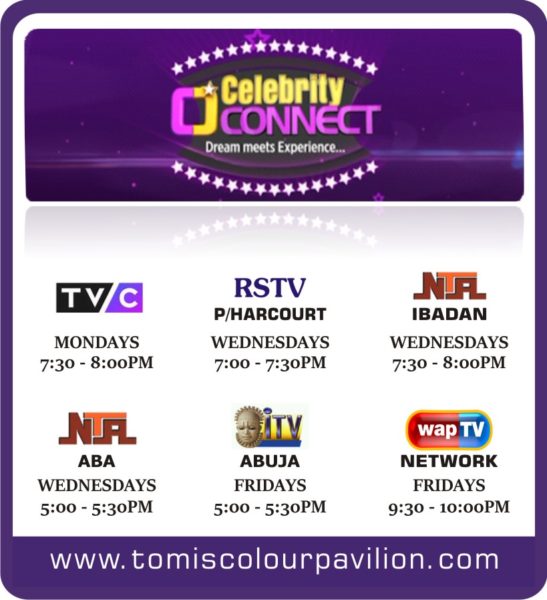 To interact with Tomi's Colour Pavilion on Celebrity Connect, as well as other information, follow these links: Instagram: tomiscolourpavilion | Facebook: tomiscolourpavilion
For Advert Placement and Sponsorship, kindly contact: [email protected]
____________________________________________________________________
 This Content has been published for free as part of BellaNaija's commitment to youth, education, healthcare and community development as part of our Corporate Social Responsibility Programme.