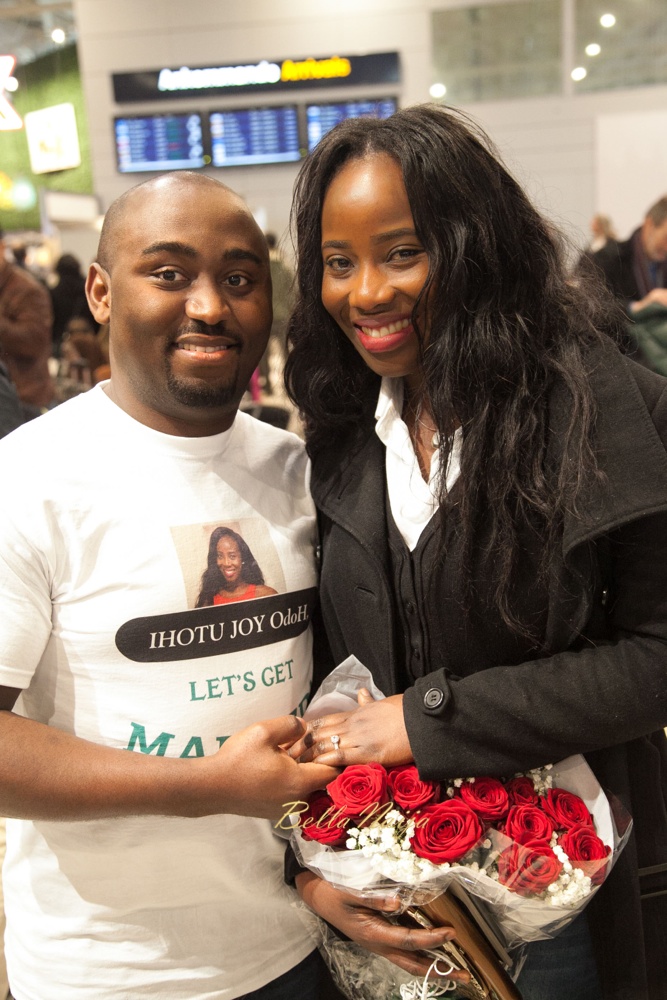 Groom-to-be Joseph planned the best surprise for his Bride-to-be Joy. On March 24th, 2016 at the Swedish Göteborg Landvetter Airport, Joseph executed his dream of taking his relationship to the next level and popped the question. Their takeoff was one of a kind, all of their close friends were present all waiting for her, not only to arrive but to also say YES!

How We Met
from the bride-to-be Joy
We have known each other since we were kids and the fact that both our families had a very strong relationship, coming from the same village and all, made us think we were related to one another the whole time. We rarely talked to each other as kids and lost contact after Joseph traveled abroad for his undergraduate studies.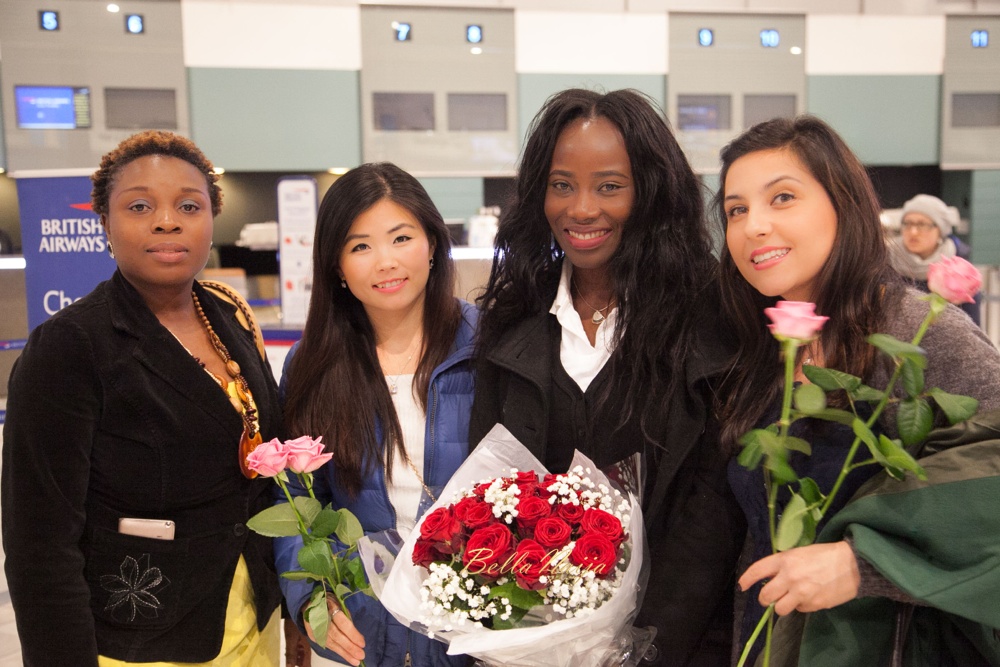 Fast forward to 2013, we reconnected after Joseph visited Nigeria. Gradually, the usual short "brother-sister" type calls became longer and more frequent. With time, we both realized something was different about our relationship but we felt to leave it unspoken for while. However, in October 2015, we met in Germany and the rest, as they say is history.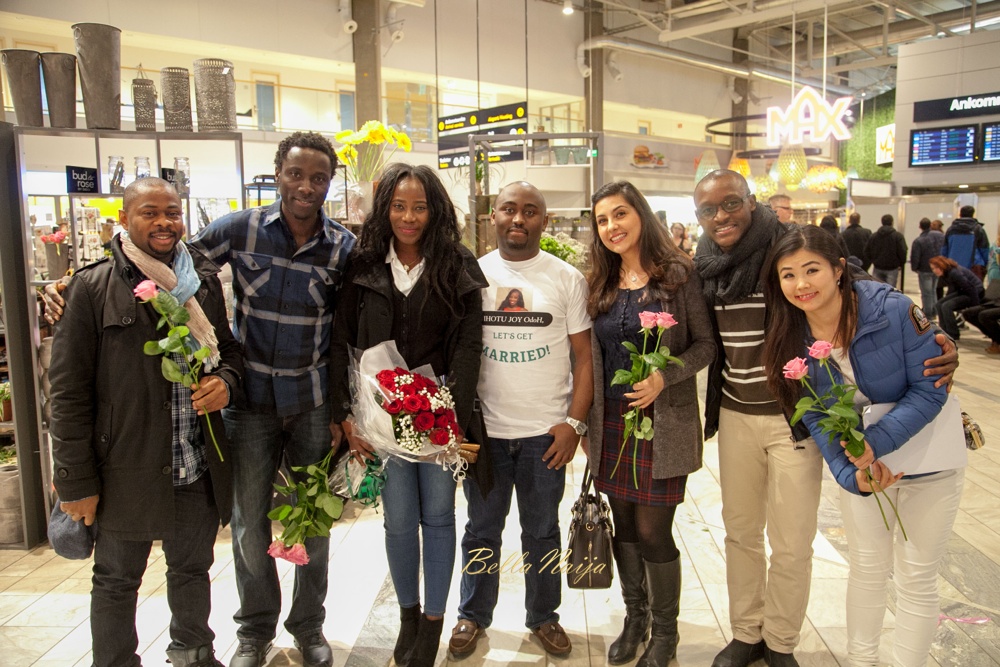 Proposal – it was so cute when she arrived and saw signs asking her to marry him! He gave a speech that had everyone at Arrivals whip out their phones, before he popped the question, then she said Yes!