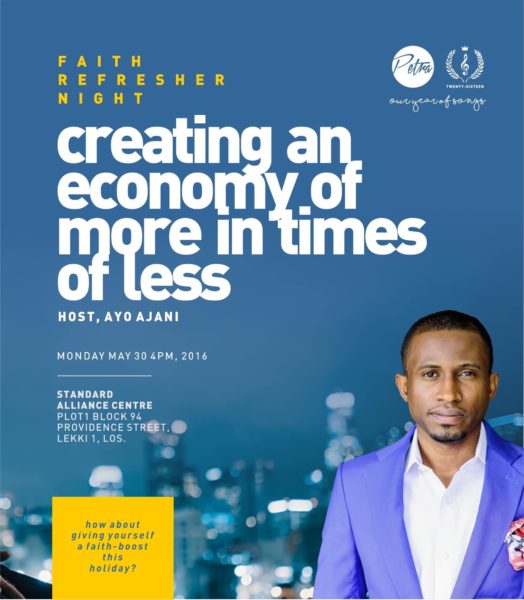 At the fall, what God described to be the most obvious physical manifestation of the curse was that man's labour will not yield his heart's desire. Instead of a rich harvest, he'd reap thorns and thistles. He was to be fed through the sweat of his face – which refers to tough, unpleasant, exerting, inevitable labour. That describes the condition of the average Nigerian Worker.
Through the cross, the effect of the curse was reversed. The Blessing has a definite impact on the work of our hands to make it productive and fulfilling. It works in such a manner as to create what Paul described as an Economy of Autarchy wherein regardless of what's going on around, through the blessing, the works of your hands always yield a rich harvest.
To live a fulfilled life, man was designed to receive deep satisfaction from the works of his hands and material reward in return.
When either of these is absent or not present in satisfactory measures, then frustration, pain and inner hurt sets in.
At the May Faith Refresher Night, Ayo Ajani will be teaching on a very timely subject:
'How to Create An Economy of More in Times of Less'.
Even if all heaven is brass, there are principles you can explore to pull open the clouds right over your own head. Plan to be there.
Date: Monday 30th May, 2016
Venue: Standard Alliance Centre, Plot 1, Block 94, Providence Street,Off Admiralty Road,Lekki One.
Time: 4pm
Please call 0701738722 for more information.
Visit petracc.org/faithrefreshernight  and follow @petra_cc for full event details.
______________________________________________________________________
Sponsored Content