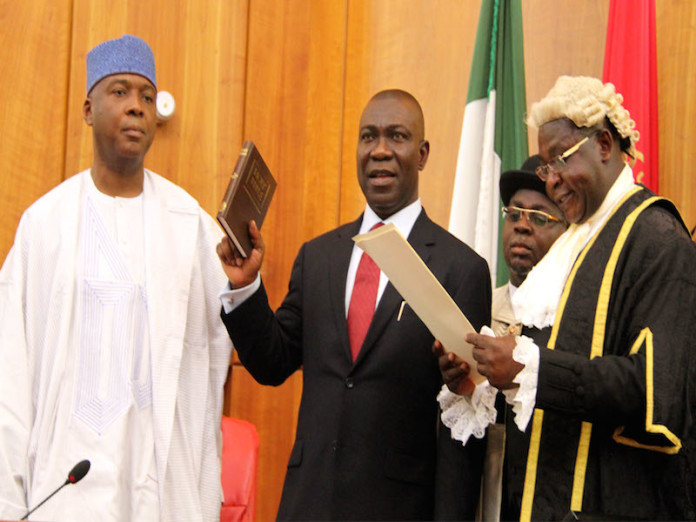 Court summon with suit number CV/219/16 inviting the President of the Senate, Dr. Bukola Saraki over alleged forgery of Senate Standing Orders was placed on the notice board in the National Assembly on Tuesday.
The summon also invited the Deputy President of the Senate, Ike Ekweremadu, former Clerk of the National Assembly, Salisu Maikasuwa and the Deputy Clerk of the National Assembly, Benedict Efeturi as defendants.
The summon read:
By oral application dated 21st June, 2016 moved by D.E. Kaswe, Principal State Counsel Federal Ministry of Justice in this case praying the court for:

An order of this Honourable Court granting leave to the complainant/applicant to serve criminal summon on the defendants by substituted means to wit by pasting it at the Notice Board of the National Assembly Three Arms Zone, Abuja.
The News Agency of Nigeria (NAN) reports that the notice was removed shortly after it was placed.