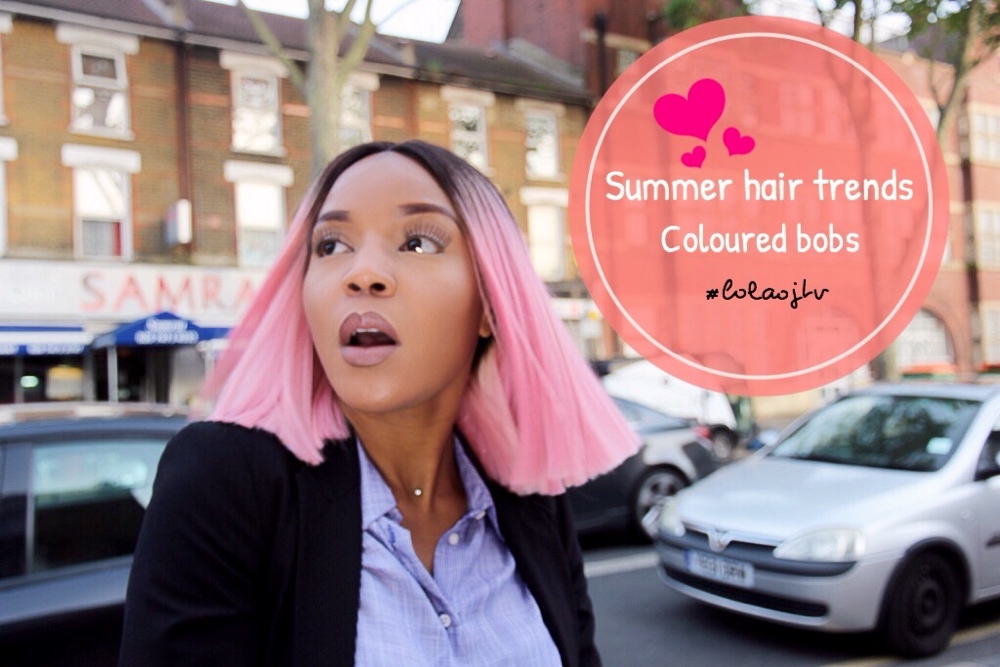 Beauty vlogger, Lola OJ is out with a new video about coloured bobs being summer's hottest hair trend right now. Here's what she has to say;
"Well you know I love my short hair! But, I also love transforming my look and thank goodness coloured hair is in trend! Last year I fell in love with a grey asymmetric bob, that to my surprise, seemed to trend quite a bit online. It was then I knew that I wasn't alone when it came to loving unconventional coloured wigs.
Well, its coming up to summer so I thought why not record a vlog about some hair colours that I think will look great this summer! I am aware that some times coloured hair can look tacky, but I think when done right, with good quality hair and a great stylist it can really look amazing!
I came up with some fun names… Just because lol
Pink Bombshell
Green with Envy
Tastes like Candy
Let me know which one you think I should rock this summer!!
Watch the Video