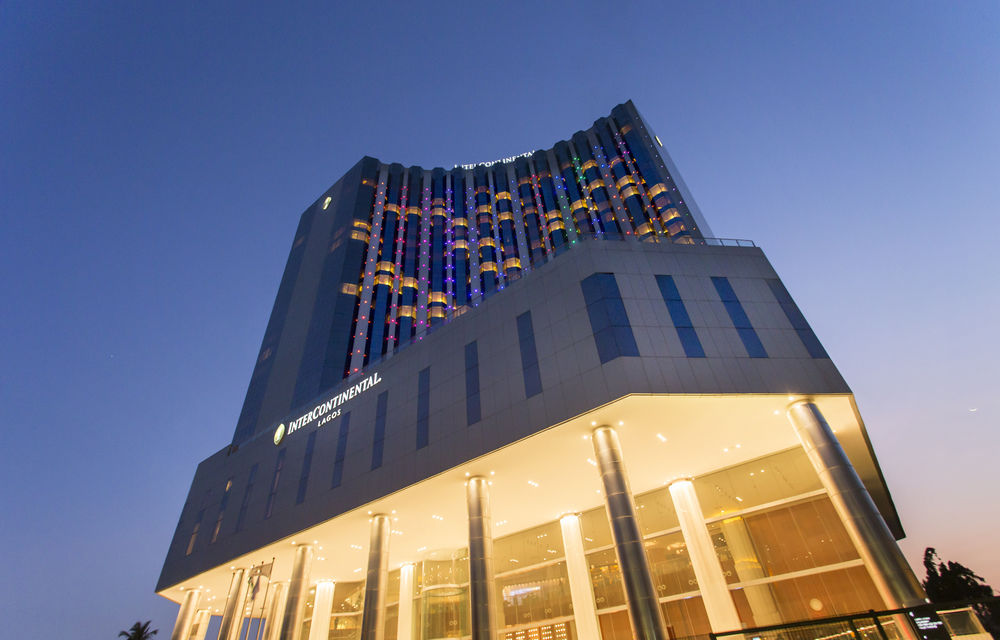 Hi BellaNaijarians, Eki here.
Last weekend I got the chance to be a guest at Intercontinental Hotel for the weekend, to experience their buffet dinner on Saturday night and Sunday brunch the next day. It was a weekend well spent and I left with a tummy well fed!
Getting there was easy as the hotel is located in one of the popular areas in Lagos, Victoria Island. The room was a dream especially with the great view from the 9th floor, it didn't feel like I was in Lagos anymore. The room also came with complimentary apples, tea and water, just in case I got a little hungry before dinner time.
My Home for the Night
I really liked the 'open bathroom' detail, it made the room look a lot bigger and brighter.
There's a switch to close the window to the bathroom as well, just in case you're not feeling that "open-window-while-bathing" situation, but don't knock it till you try it!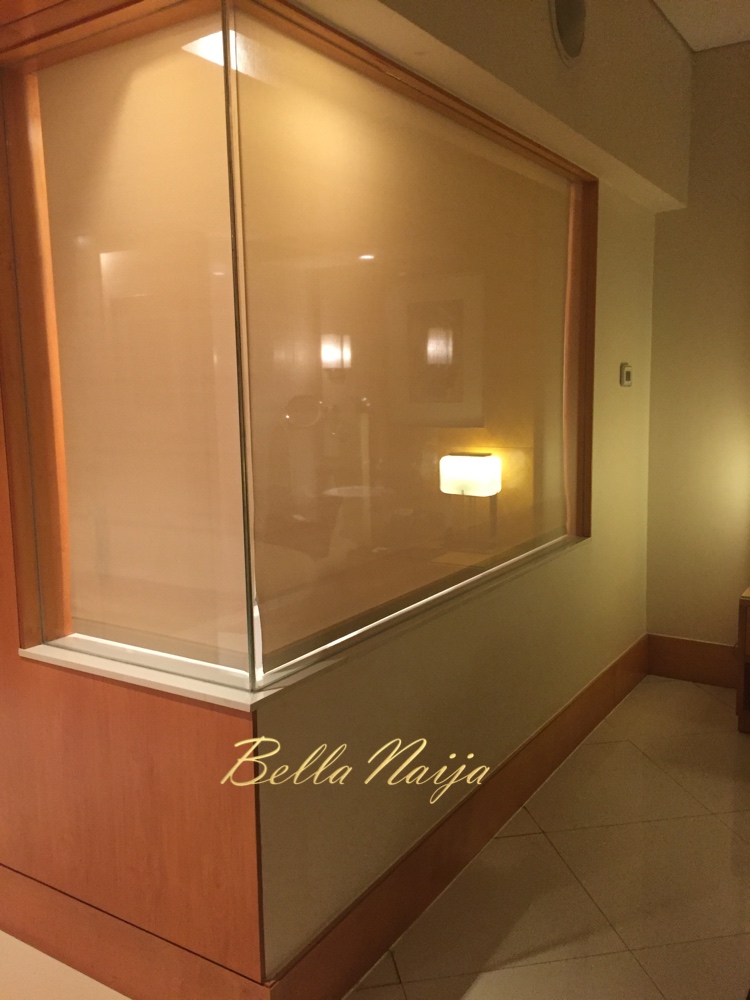 The Workspace 
The room also had a mini office with outlets for all your electronics.
Immediately I got in, the workspace was one of the first things I noticed and it made the room the perfect living space for both a leisure and business trip. Whatever the case may be, Intercontinental Hotel makes it easy for you to switch roles when you're a Boss on Baecation ?
Dinner time!
While making my way down for dinner, the service staff were so polite. The staff by the elevator and host at the hotel's Ekaabo Resturant made me feel like royalty.
At dinner there was a lot to choose from, I was so confused. From Naija dishes with Eba, Efo, Egusi, Jollof Rice, Yam and the rest of them to foreign dishes like Lasagne and a Potato Casserole.
Being a sweet tooth my favourite part was dessert and I was spoilt for choice. I'd say this was what I looked forward to the most, aside from sleeping in the gorgeous room, it was the all you could eat desserts that made my mouth water most!
I slept very well in my big bed after all the food. I get cold easily but the room temperature was perfect for me and I slept like a baby, after watching Dr. 90210 & E! News on TV for a few minutes.
The next morning I woke up just in time for a full English breakfast. Nigerian options were available with Pap, Akara, Yam and Egg alternatives but I was on a staycation so I went the Intercontinental route ?
Sunday Brunch with Taittinger Champagne
I didn't eat much breakfast because I was looking forward to brunch at the Intercontinental Hotel's Ekaabo Resturant and it was so yum! The selection of salads, breads and (of course) desserts was great, I even got complimentary glass of Taittinger Champagne which is a partnership they have with the hotel to give guests a complimentary glass of champagne every Sunday at brunch, so lush!
Every course was perfectly arranged at their different display stations and as guests dined, we were entertained by a live band playing all our favourite hits by Davido, Wizkid, Drake and even oldies by Tina Turner and Janet Jackson. It was a great experience, perfect for a family day out.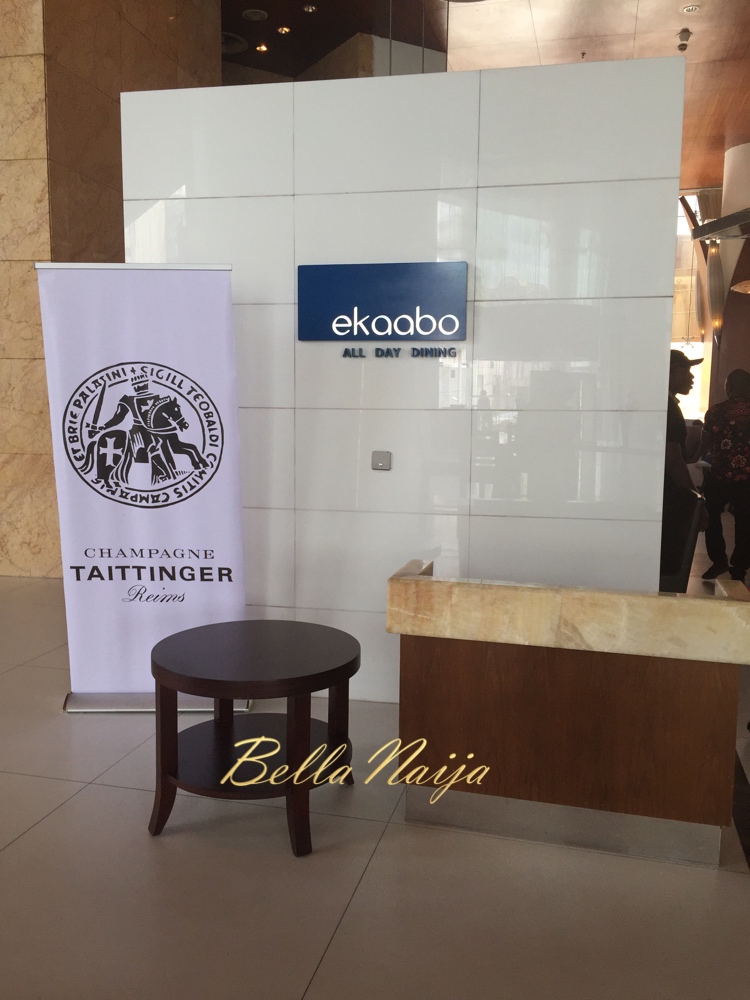 The Sunday brunch buffet had two 3 cooking stations. 1 for grilled meats outside, the other for stir-fry dishes and the last one for a Singapore noodle dish with a sauce, which is what I had.
Desserts!!!
This experience made my weekend extra special last week and I'd definitely be back for the Sunday brunch experience soon. Intercontinental Hotel is the perfect place for both business and leisure, a staycation when you need some time off alone with yourself, a baecation when you need time off with bae. For whatever reason, make it Intercontinental.
I'd like to say a huge thank you to Intercontinental Hotel for the opportunity and their great staff. It was clear that customer service is very important to them because the service was outstanding.
Hotel Photo: Hotels.com