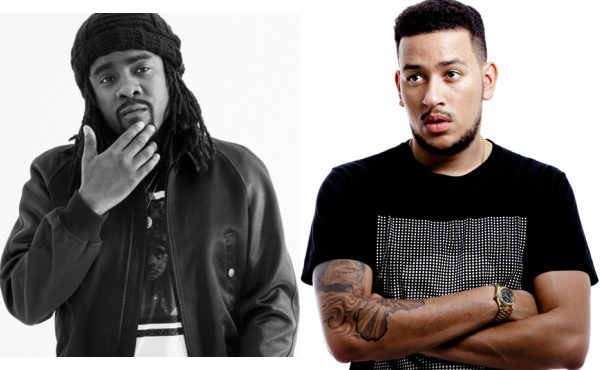 Nigerian-American rapper Wale had a show recently and South African rapper AKA and his band were supposed to be the opening acts. Things however did not go as planned as AKA pulled out of the show last minute.
In a series of tweets he has now explained what exactly happened that made him pull out of the show.
The show was in Cape Town and AKA felt slighted that an "international" artist was getting more respect that the "local" artists.
See below.
Anyways …. I promised you the WALE story so here we go ….

— AKA (@akaworldwide) June 21, 2016
We were booked to perform before Wale in CPT, full band, at the quarry or whatever ….

— AKA (@akaworldwide) June 21, 2016
We land, firstly they are late to pick us up from the airport … No stress I'm still in a good mood.

— AKA (@akaworldwide) June 21, 2016
We get to some nonsense hotel, my 1st question is … (Me being ME) … Is Wale staying here too?!?! ?

— AKA (@akaworldwide) June 21, 2016
The rooms aren't ready, the hotel is wack, they aren't even picking up our calls for us to complain ???

— AKA (@akaworldwide) June 21, 2016
Fast forward to 5pm, I've made myself comfy. I'm watching the United game … A call comes out the blue … WE NEED YOU AT THE VENUE NOW!!!

— AKA (@akaworldwide) June 21, 2016
I say, fuck this, I'm going to finish the game and this steak I just ordered …. THEN I'll make my way to your venue punk asses!!!

— AKA (@akaworldwide) June 21, 2016
Eventually after being ignored all day, we're rushed to the venue. When we get there, they start shouting at us like we're they're kids

— AKA (@akaworldwide) June 21, 2016
Now we must set up immediately!!! I'm like, where was all this urgency when we needed you?!?!

— AKA (@akaworldwide) June 21, 2016
These Castle Lite (or whatever company/promoter) people start screaming at us how we'll never be booked for Castle Lite again ???

— AKA (@akaworldwide) June 21, 2016
Long story short. I told them to go fuck themselves, called the band back and bounced.

— AKA (@akaworldwide) June 21, 2016
And that's the story of how I stopped "opening" for "international" acts. ? That was the last one.

— AKA (@akaworldwide) June 21, 2016
They had to turn that lil boat around. ?

— AKA (@akaworldwide) June 21, 2016
It was a big deal to do something like that to a brand like that at that time. Nobody fucked with me again.

— AKA (@akaworldwide) June 21, 2016