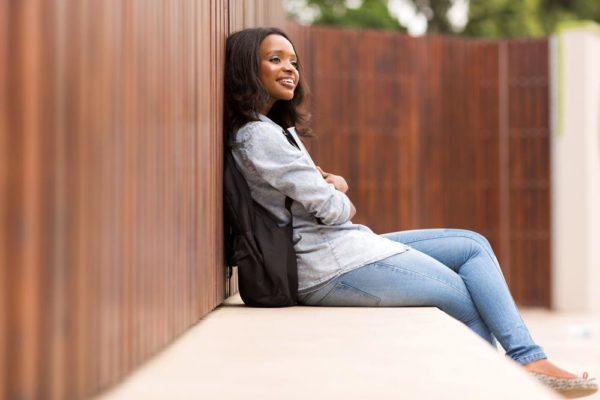 We are in the modern age where being trendy is cool and desirable. Everybody wants to be seen as being fashionable and stylish.
We spend a lot of money on items that will showcase our trendy status; the latest cars, the newest dresses, we download and listen to the most current tracks of our favourite singers and watch the latest movies. Our society is ever evolving with new innovations. What is considered vogue today would be discarded and referred to as old school tomorrow.
The fashion styles of yesteryears, the music of yesteryears, the gadgets and devices of yesterday are now obsolete today. So if you do not want to be left out in our dynamic society, you must flow along with the times. You must adapt in line with the times.
However, some people refuse to adapt. They remain stuck up in the old ways of doing things and find it difficult to function well in today's world. They are seen as non-conformists or as weird people.
For the young Nigerian on social media, being trendy is a necessity, or else you wouldn't know what the hell is happening and won't be able to follow and contribute to the conversations online.
Let us draw up a list of some items that are necessary for a young trendy Nigerian. This is a starter pack, the basic entry level, not a full exhaustive list.
In no particular order, here we go…
An android phone with social media and messaging apps.
A minimum of 1 gig data plan on sim card to surf Facebook, Twitter, Whatsapp, BBM, YouTube, Instagram and BellaNaija
Sunshades
Skinny jeans
Two pairs of canvas shoes
A girlfriend or boyfriend for companionship
A music playlist featuring contemporary Naija musicians
Nairabet ticket for weekend premier league games
A car or any contraption that runs on four wheels.
A bank account with at least N3000 cash balance
Three novels
A Jollof rice-loving stomach
An earpiece
Skin bleaching cream for the ladies
A laptop or tablet or notebook
A Bible or Koran
A wallet for stashing of Naira notes and ID cards
A make up kit and handbags for the ladies
A hair clipper for the guys
A few bottles of Orijin and Gulder beer in the refrigerator
Five packs of Indomie noodles
A desktop charger for charging multiple phone batteries
Three sim cards; one for calls, the others for browsing and downloading files.
Three ATM cards
Two pure water satchets in the fridge
A 21-inch tv set
A packet of condoms
A home theatre system for entertainment
A small generator
A small refrigerator
A sharp and sugarcoated tongue for talking your way out of a fix.
Aso ebi outfit for weddings and other ceremonies.
Add yours; let's see how long this pack would be.
Photo Credit: Dreamstime