K. Michelle mocks Dencia, calls her a Ghost & Allegedly threatened to Destroy her "Quick" in Leaked Messages | Dencia Responds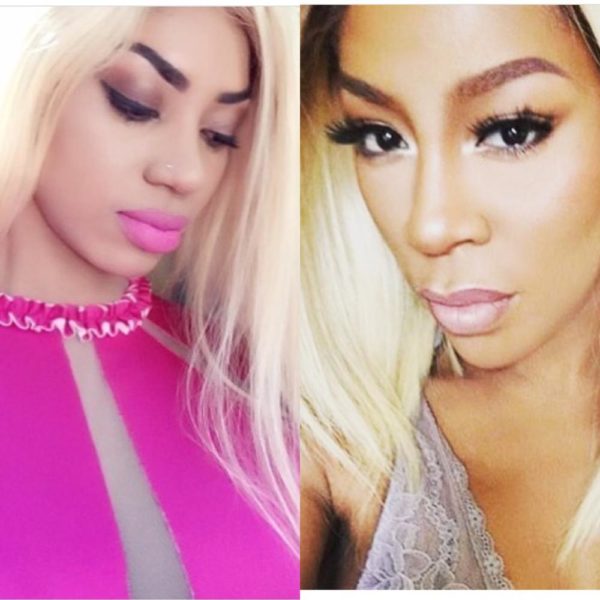 Dencia came out on Instagram to call attention to the fact that in a video posted on K. Michelle's Instagram page, the International singer had mocked her saying "No bleach like Ghost Dencia, no, too fine for that" in a mock African accent.
Dencia also revealed that via texts K. Michelle had allegedly threatened to destroy her while also insulting her.
To respond Dencia opted for the less messy route by simply stating that she doesn't know who K. Michelle is and that K. Michelle should keep her name out of her mouth.
See what Dencia posted on IG below:
So two days ago I get a DM about k Michelle taking about me.It's ok to talk about me but what followed after is what made me post this. Mind you I don't know this woman,never met her in my life,All I know is that she was on a reality show where she played the victim and after what happened she is clearly not a victim she is just a hoodrat who goes around looking for trouble. Unlike u who lightened your skin but u will deny it,i am proud of who I am,was,is and no you can never make me feel bad or bully me or anything because unlike most people I am way too tough.I think it has become the norm in the industry for women to try to attack me for publicity but I have ignored a lot of them but this one just bothered me cuz someone I don't know said she will destroy me.Do I have beef with you?i mean I don't eat beef so maybe we know each other somewhere and I don't remember.Confident women don't look in the mirror and compare with others.Now keep buying that whitenicious cuz your bleaching ain't turnt Up yet.I know you are trying to penetrate the African market and someone is in your ear telling you Dencia will make it happen but girl it's one show & nothing else.Never that deep.
She also added: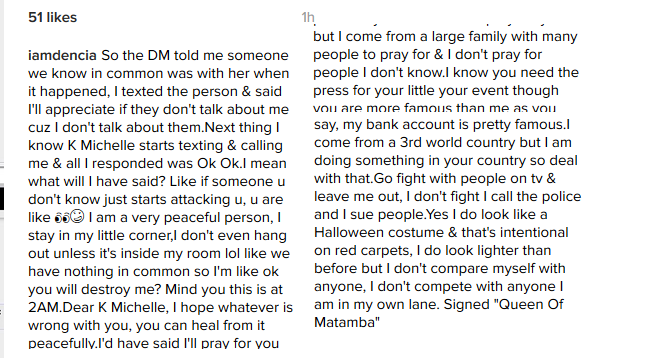 See the text screenshots and K. Michelle's video below. The video has since been deleted from K. Michelle's page.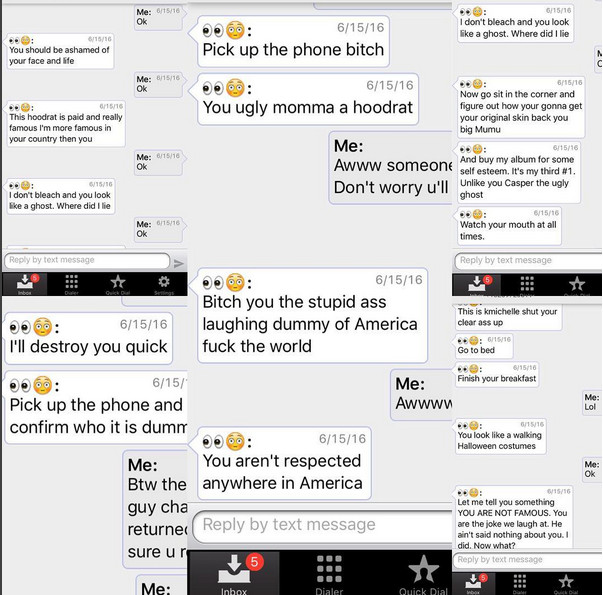 https://instagram.com/p/BGur_wVklcy/