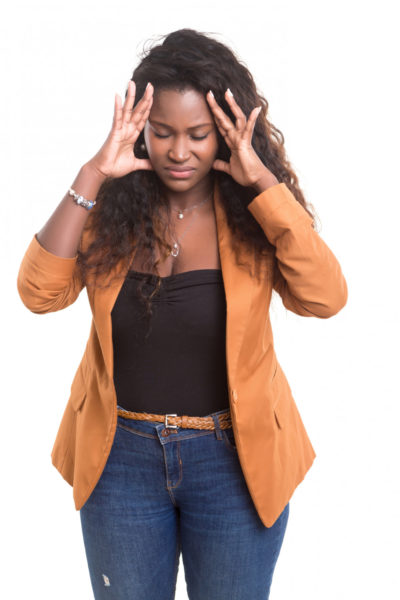 Aunty Bella is our  agony aunt column on BellaNaija. We launched this column in the early days of BN and periodically feature issues sent in by BN readers. 
We hope the BN family can offer insightful advice.
***
Please help! I am addicted to attention! Hi guys, I'm a 25 year old lady in a relationship with a 32 year old man, but I have a serious problem. I am addicted to attention from other men. I feel like an ungrateful person because I'm blessed with the most mature, kind, loving , understanding generous man; yet, I keep cheating on him.
We've been together for a little over a year now and in the course of our relationship I've cheated 3 times with 3 different men. I don't have any emotional attachment with these men, as I keep them only for the attention.
I have countless other men constantly calling me, taking me out and giving me gifts. I just love the attention and I know I need to end it, because my baby is talking serious talk.
He kinda suspects I see other people, but he has no proof. I've convinced him that it's just clients from work who call me late at night and because I work with a high end luxury company where most of them like to call at night due to their busy schedule. He believes.
We give each other the freedom to hang out with other friends and he feels when I am out,  I'm with my girlfriends. Recently he told me that he loves me soo much and that's the reason he doesn't check my phone or messages because he doesn't need a reason to distrust me.
I feel soo bad because he works really hard and even when I was faced with financial problems, he was there for me. I love him too much but I can't stop seeing other guys.
I'm not sleeping with anyone else now but I enjoy the multiple attention and I think this started as a result of my lifestyle in the university. Back in school I didn't have a boyfriend. I enjoyed being chased by multiple guys and making them prove their love but right now am stuck with this 'habit' and I need a way out. And it's not the money that's my problem, I don't even need their money but if it comes fine☺. Please advise this young girl as you would your sister. Thanks a lot, Fam!
Photo Credit: Hugo Felix | Dreamstime.com