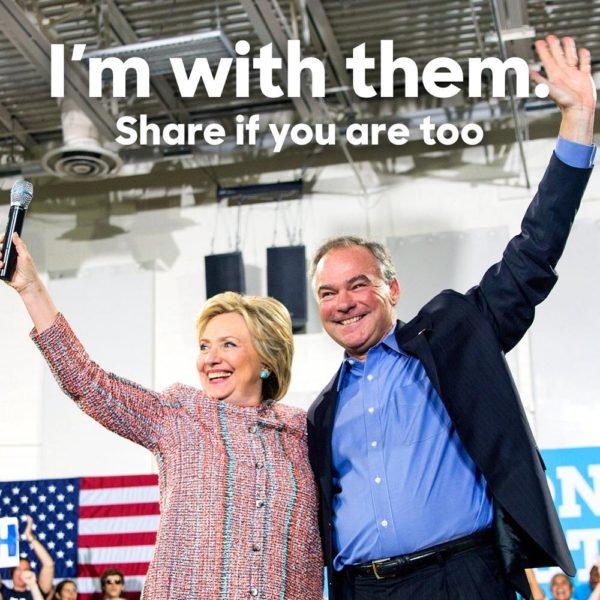 Presumptive Democratic Nominee, Hillary Clinton has named Senator Tim Kaine of Virginia to be her running. She chose a battleground-state politician with working-class roots and a fluency in Spanish, traits that she believes can bolster her chances to defeat Donald J. Trump in November 2016.
She announced her choice on Twitter & her website after months of deliberating on who could take the Democratic ticket in an unpredictable race against Mr. Trump.
.@TimKaine is a relentless optimist who believes no problem is unsolvable if you put in the work to solve it.https://t.co/pui1WFEVpS

— Hillary Clinton (@HillaryClinton) July 23, 2016
Tim Kaine, 58, is a former governor of Virginia who sits on the Senate Foreign Relations Committee, had the qualifications and background, and the personal chemistry with her, to make the ticket a success.
At a campaign stop with Clinton in Vancouver last week, Kaine even tried out for the role. "Do you want a 'You're fired' president or a 'You're hired' president?" he asked the crowd. "Do you want a trash-talker president or a bridge-builder president?" He compared Clinton's record of public service to that of his wife, Anne Holton, Virginia's secretary of education. In recent days, former President Bill Clinton and the White House had expressed support for Tim Kaine.
Hillary will formally introduce Kaine as her running mate at a campaign stop on Saturday at Florida International University in Miami, which has a large number of Hispanic students.
Photo Credit: Twitter/Hillary Clinton