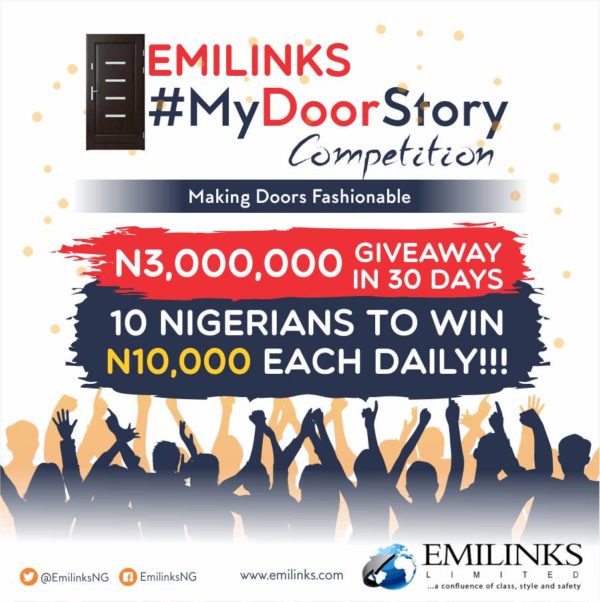 Catch up with the previous days of the Giveaway here. The #Emilinks #MyDoorStory N3,ooo,ooo Giveaway is still on where 10 people will be getting N10,ooo each day for the next 30 days.
Thank you so much for participating as we love the creative turn your short stories are taking and your creative photos. Please keep sending them in, it might be your turn to win today!
Emilinks is a global manufacturer of world class finishing and furnishing products such as doors, beds, kitchens, dining sets, wardrobes and shelves for homes, offices, hotels, royal palaces, presidential lodge, honeymoon suites and luxury villas. Emilinks uses a variety of innovative techniques blended with exclusive designs to build premium quality products.
With a record of excellence in all areas, Emilinks wants to empower Nigerians over the next 30 days!
MD/CEO of Emilinks Limited, Solomon E. Nwadiogbu, a very patriotic Nigerian is standing his ground to see that fake and substandard products are totally eliminated in Nigeria. He pioneered a campaign to eliminate fake and substandard products by crashing the prices of doors, wardrobes, kitchens and other furniture products in Nigeria.
We may have realized that doors play a huge part in our everyday lives. Ever wondered why there are so many philosophical sayings which include "Doors", now is your time to reflect on the role doors play in your life!
Enter the Emilinks presents #MyDoorStory giveaway
Over the next 30 days, 10 Nigerians will WIN N10,000 Daily!
Meaning a total of N3,000,000 will be WON.
How to participate
Take a clear photo of yourself featuring a beautiful door of your choice
Share a story about doors and their importance in your life and/or the society
We are looking out for creative, interesting, inspiring, intellectual and funny stories!
Creatively linking in the Emilinks brand will be a plus. The key word is CREATIVE.
Submit your entry via Twitter, Facebook, Instagram or onwww.bellanaija.com/tag/emilinks
For entries on BN, simply leave a comment on the post of the day. e.g Day 1
Remember to add the hashtags #Emilinks and #MyDoorStory to your post on social media or comment on BN
Unfortunately, we cannot view social media entries via private accounts and DMs will not be accepted
10 winners will be selected daily to win N10,000
Enter each day!
Be sure to find out more about Emilinks and explore the brand via the following channels.
Website – www.emilinks.com
Twitter – @emilinksng
Facebook – EmilinksNG
Abbreviated Terms & Conditions
Participants can enter as many times as possible
Entries reset each day at 10AM West African Time, therefore a new entry is required each day
10 Winners will be Chosen per Day
For social media entries, no Direct Messages permitted, only via Open/Public pages
For entries on BellaNaija, ensure you include an active email address in the email box
Winners will be chosen by an in-house judging panel
Assessment will be based on the photo and/or the story
Participants can only win ONCE during the 30 Day period
There is no entry fee for participation
Participants must be over 18 years old at time of entry
Winners can be based worldwide, however MUST have a valid Nigerian bank account
Money will be paid via local bank transfer
For due diligence, list of participants names confirmed via bank account will be kept on record
List of winners' social media handles and BN usernames will be published
Winners are encouraged to share news of their win via social media
****
Here's the list of our 10 lucky winners! You will be contacted today
1) Nerdu San – My dear ordinary door, it is with great intensity that as much as I love you, I love my ever faithful Emilinks doors more.
Please – don't be jealous. Fight those green-eyed-monster feelings boiling up inside of you. You can do it!
And yes, I know that it must be a blow to be sidelined by an infinitesimally beautiful chunk of wood coated with heavenly-looking polish, but baby – they have strength. They can take me all sorts of fun places in my mind unlike my relationship with you. I can envision sleeping and waking peacefully without regress or regrets, spending the night at my boo's place without worries, and several other things.
With you and I, the comfort and security is limited to an unbearable extent. Dear door, do you realize what I could do with that peace of mind? I could give a loving home to my beautiful bride.
A penny for your thoughts.
Sincerely,
Nerdu San
#Emilinks #MyDoorStory #Day4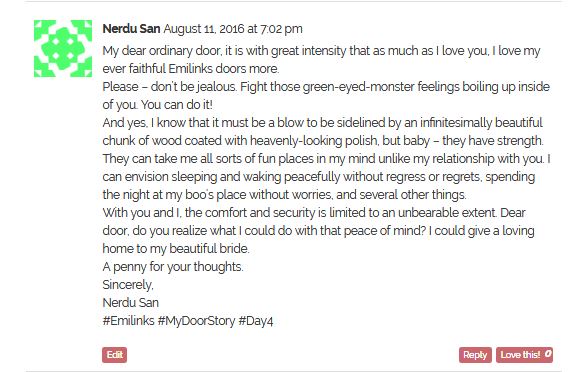 2) Bola – When my junior brother was trying to get the consent of his wife's family when they were still dating, her uncle who is her father figure was to visit Nigeria to supervise his building project and I was saddled with the responsibility of picking him from the airport and lodging him in a hotel. This elderly man is very principled and their family have always considered us as classless and I dread having to do things for people like that because you wouldn't know what will please them and at the same time I didn't want to ruin my brother's chances. I made sure I picked him from the airport with a very good car and drove him straight to a hotel I already booked (he was to spend 8 days). Our drive way silent after a few pleasantries and immediately we got to the hotel he asked, what hotel is this as the name did not really ring a bell to him. As I was about to respond, he sighted the doors (Emilinks doors) and said; "oh my! These doors are beautiful and classy…didn't know you have eyes for such quality products". That was my first time of noticing the Emilinks brand too. There and then our conversation livened up and he stayed in the hotel. He also insisted that the doors be used for his building. Now my brother is married to his niece…thanks to Emilinks doors. If you want class, style and affordability then go for Emilinks doors. #Emilinks #MyDoorStory #Day4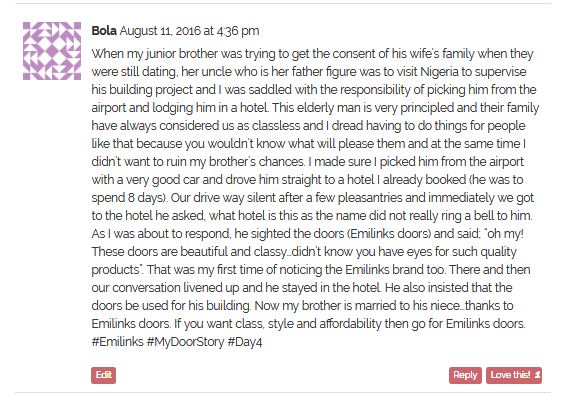 Facebook:
3) Sunny N. –  "Gbam, Gbam, Gbam, Gbuaaah". That was the sound coming from the banging of my neighbour's door. And in less than 2 minutes, the beatings and shouts coming from the next flat woke my whole family up.
The men of the under world were at it again.
My kids were all wild awake and shivering. My wife was already on her knees crying and praying to the high heavens. But their greatest surprise was that I wasn't even bothered. Deep within me I knew what was before me. Armed with no weapon but with the best technology of our time. As I was calming my family down, I heard a voice shouting, "Open this door before I break it. Una no the hear? We go shoot o… " And their banging on my door "Gbam Gbam Gbam Gbuah Gbim Gbam Gbam Gbam……………", struggling to either force the door open or break it down.
And that was how we woke up the next morning realising we had all slept off while the robbers were busy banging our door.
#Emilinks #MyDoorStory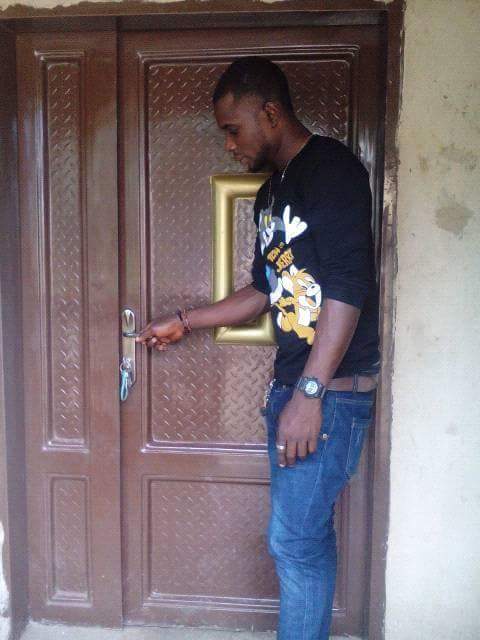 4) Kayode S. – As I drove by Evo road looking for a beautiful new apartment, I noticed a simple yet beautiful compound that was not fenced what caught my attention was that Gorgeous entrance door! Yes it was Gorgeous I drove in met the agent, and all he bragged on was the Strong door fittings from Emilinks limited furniture store classy,strong,yet beautiful I couldn't help but marvel at them Gosh no thinking I am taking this house! Doors are the first impression to a house for me the moment I see a beautiful entrance door it means 'welcome' it means warm reception! #Emilinks#MyDoorStory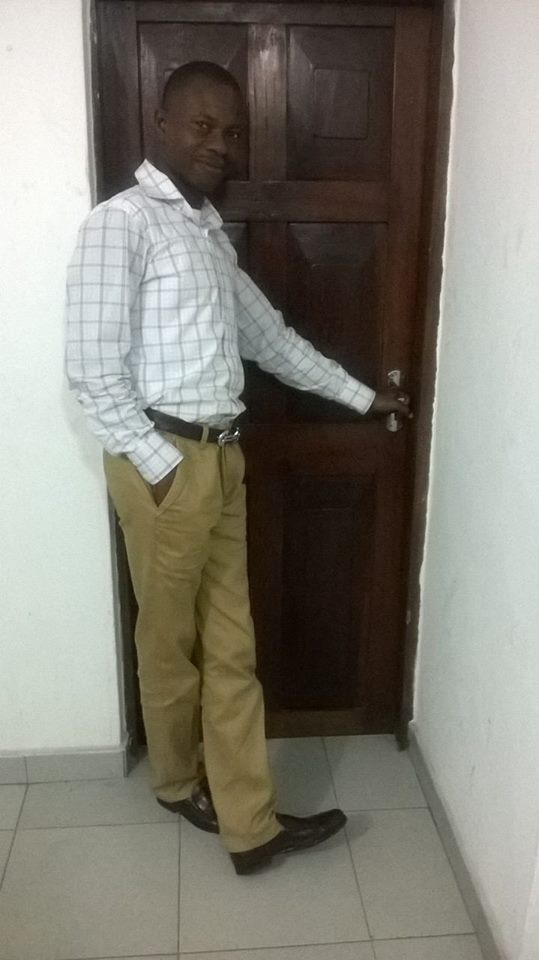 5) Mayowa F. – Day 4 – Not many people do, but when I think about doors, I see them as guardian angels in structural form. They not only keep things out, they also shut in things. We don't really know the value of a door until the need arises. I have this door at home that only opens from inside with the handle or with the key but from the outside can only be opened with the key, so no one on the outside without it can get in. I feel safe with this door knowing that when trouble from the outside comes, it would keep me and my loved ones safe inside. I'm pretty sure Emilinks NG provides such doors. My dream is that all Nigerians are able to afford such doors so as to be safeguarded from danger and live well guarded and unharmed lives. #MyDoorStory #Emilinks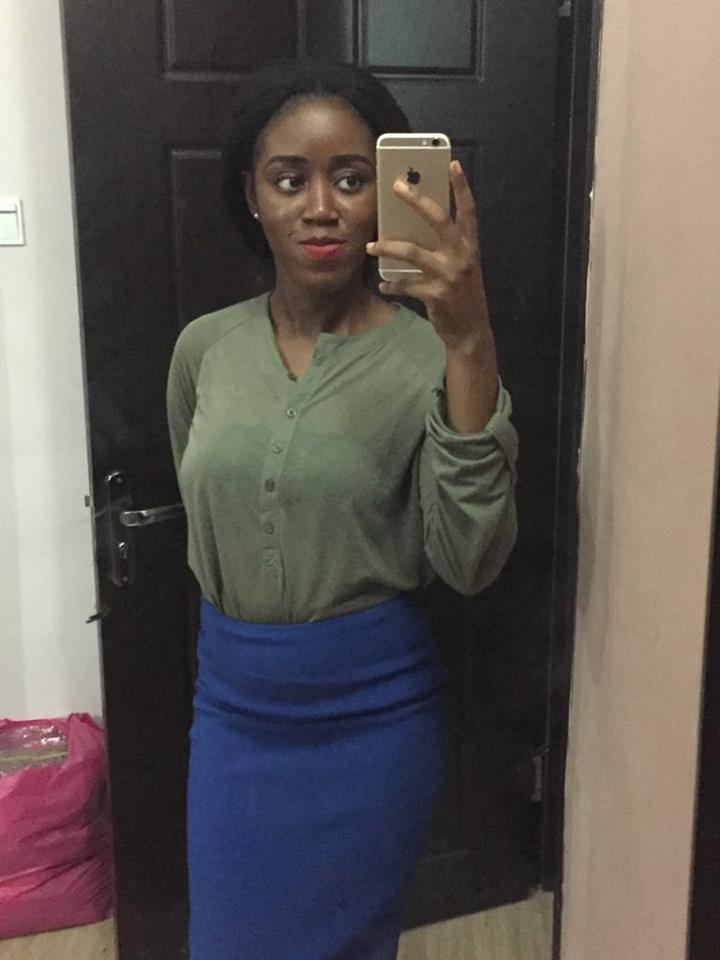 Twitter: 
6) @Perrydhot – @EmilinksNG Decisions we make daily either opens doors for us or shut doors against us #Emilinks #Mydoorstory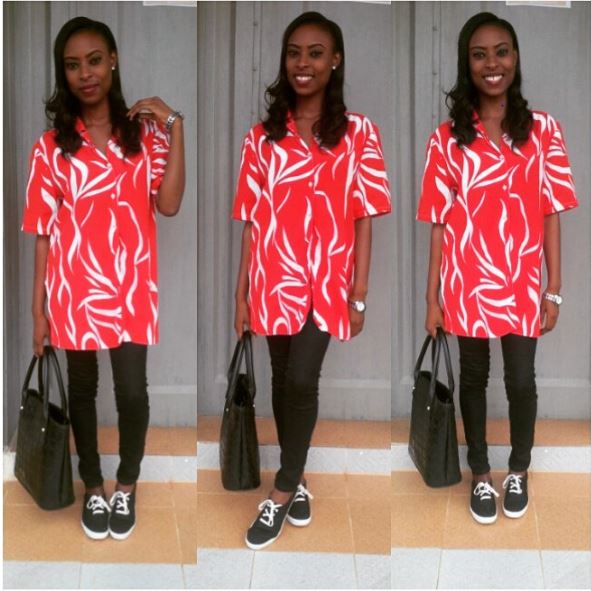 7) @tosyn_ademi – I love to smile and strike different poses at the front of the doors like that of #Emilinks #MyDoorStory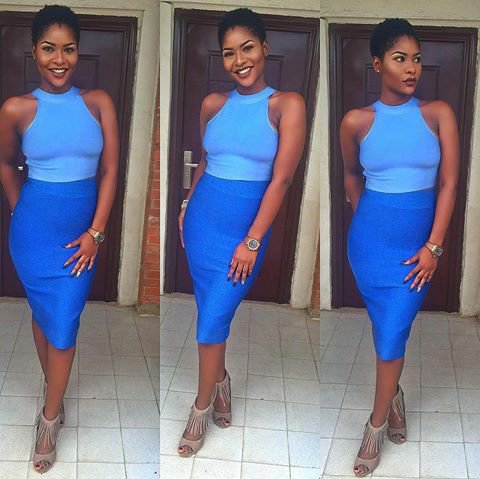 Instagram:
8) Kendraloops – #emilinks As a child, I was used to having doors slammed in my face by adults telling me "go and play, I want to sleep /rest" which resulted in me having to play by myself most times. This made me resent closed doors in the house. Recently I saw my son sulking by my closed room door, asked him why and he said "mummy, you're always closing your door against me, telling me to go and play". My childhood memories came flooding back and I pulled my son into a tight embrace promising never to close the door against him again. Now, he has a good impression about doors. Go for the best, go for #emilinks #bellanaijarians #emilinks #mydoorstory @bellanaijaonline Day 5
9) @dellacute– So today @bellanaijaonline has made me remember something that happened to me a long time ago. Believe me, if you stay in a house without a good door even in your dreams your mind will be thinking about your door. It happened years back when we built our house, only two people stayed around that area. One fateful night, thieves entered the compound. I was still a small girl, my parents and siblings we crawled to the backdoor and locked ourselves there. The thieves broke the front door and gained entry into the house. They later came for us at the back because they already heard sounds that we ran to the backside. Thereafter, a solid door was placed at the front and up till today no thief has dared to come close. Doors are very important, for me it's the best security a house can get, and that's why am urging you to make the right choice to get a good and solid door. Think doors, think Emilinks #emilinks #mydoorstory
10) @mz_uddie – #mydoorstory #emilinks I don't know which is worse, being attacked by gunmen or machete brandishing men. In the dead of a very rainy night my mum wakes up to a very funny disturbing noise downstairs. My dad goes to check it out closely escorted by my mum. Half way down the stairs they are greeted by 3 men brandishing well sharpened machetes. Mum and dad turned around dashing back up the stairs with the men in hot pursuit. The first man takes a swing with his machete and just as the shiny metal is about to dig into my dad's back he slams the door and it locks automatically. As hard as they tried the door didn't budge. This is what I called 'saved by the door'. The men fled through the same way they came in (the window). For high security doors go for #Emilinks.