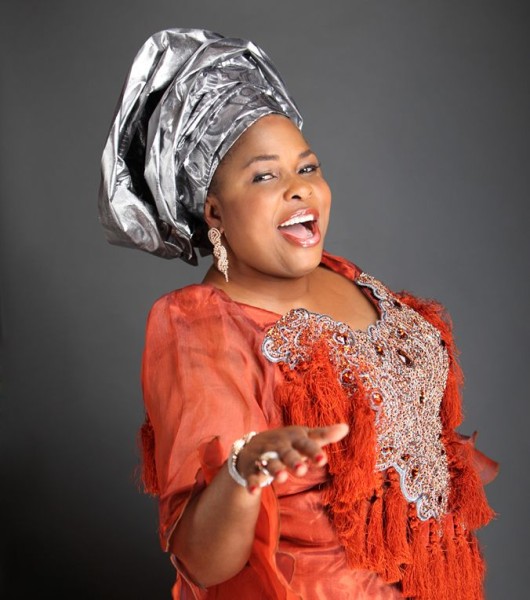 Remember Mummy Patience?
Our Patron Saint of Unfortunate First Ladies was dragged through mud for defending the President when he failed to attempt to find the Chibok girls. In 2014, Mrs. Patience Goodluck Jonathan summoned to a meeting leaders of the Chibok community including the school principal, the gateman, and the washerman, and wailed about how they were to blame. She then implied that the whole jihadist child sex trafficking ring had been engineered to embarrass her husband. Educated Nigerians and some government officials went off on social media and in the press. They marveled, how could our first lady be so unintelligent?
Two years later, people are chomping at the bit to get at Aisha Buhari. Did you see that $70,000 birkin bag? She sounded so slow in the press conference. This woman is so unintelligent, she must have masterminded a contracting scandal between Halliburton and a U.S. Congressman. Personally, I think this pastime of first lady bashing is hypocritical.
What do know about our two recent examples? Patience Jonathan was born in 1957. I don't know what kind of education her parents had. She received a bachelor's degree in Biology at the University of Port Harcourt. She was a teacher, then a community banker. She worked at the Bayelsa State Ministry of Education, but it is not clear what she did there. I couldn't find a specific date for when she married Mr. Jonathan. All I know is that after her husband became deputy governor of Bayelsa state she achieved her most note-worthy job as permanent secretary of Bayelsa. She has two children.
Mrs. Aisha Buhari is much younger – she was born in 1971 in northern Nigeria. Her father was a minister and civil engineer. It's not clear if her mother was educated. Aisha was 18 years old when she married Mr. Buhari, who was 47 years old. At the time, Mr. Buhari already had five children from a previous marriage. Aisha proceeded to get a BA from Ahmadu Bello University in Public Administration – I assume with the sponsorship of her former head of state husband. This must have taken place in the 1990s. She gained a Masters degree from "Nigerian Defense Academy" in Kaduna. Aisha has several diplomas and certificates in beauty. Since she owned a spa and salon up till recently, and wrote a book on the subject, I assume that beauty and fashion are her true passions. Aisha has five children. In a profile published by an international newspaper, our Nigerian journalists described her as "calm, patient, beautiful, soft-spoken and unassuming."
When I look at the life arch of Mrs. Jonathan and Mrs. Buhari, I see two normal, traditional women of average intelligence who were smart to marry presidents of Nigeria. These are not women who are prepared to engage in reasoned, rational discussion about pressing social issues in a complicated, taxing country like ours. Frankly, Nigeria's first ladies are not chosen for their wit, intellect or achievements. Their husbands choose them, and Nigerians accept them because they are "good women," dress well, raise children, create a calm (or fun) household and happily support whatever agenda the man has.
Everything that people who dismiss gender equality should want is embodied in our first ladies.
Oh, I'm sure someone will say, we're not asking her to be the most intelligent person in the room, we just want our first lady to string together a coherent sentence in English on camera, to not retreat into insults and religious entreaties in a socio-political crisis, and to be able to provide a reasonable justification for actions like travelling to the U.S. with an entourage during an economic recession. We just want the First Lady to not embarrass us. We're not asking for much.
Actually, you are. You are surprised that a beautician who married a man 29 years her senior at age 18 for god's sake does not speak like a person who put herself through Lagos Business School.
You want coherent articulation in English? That requires years of reading books in English, writing arguments in English, and discussing social and political issues in English with someone who will call you out if you are wrong. You want a little bit of critical thinking? That demands the courage to sometimes disagree with elders, husbands, the Bible or the Koran. You want the ability to forsee the political implications of an individual action? That takes knowledge of the power of the photograph in the age of social media, and curiosity about the behavior of admired First Ladies like Michelle Obama.
Well, you say, "why can't people advise her?" Do you really believe the kind of person who gets close enough to the First Lady's trusted circle can do any of the above? Ask yourself, does our culture encourage people to challenge or advise those who are senior to them in age or rank?
Our First Ladies are a product of that which is valued in our society. If we don't like our First Ladies, we better change our society.