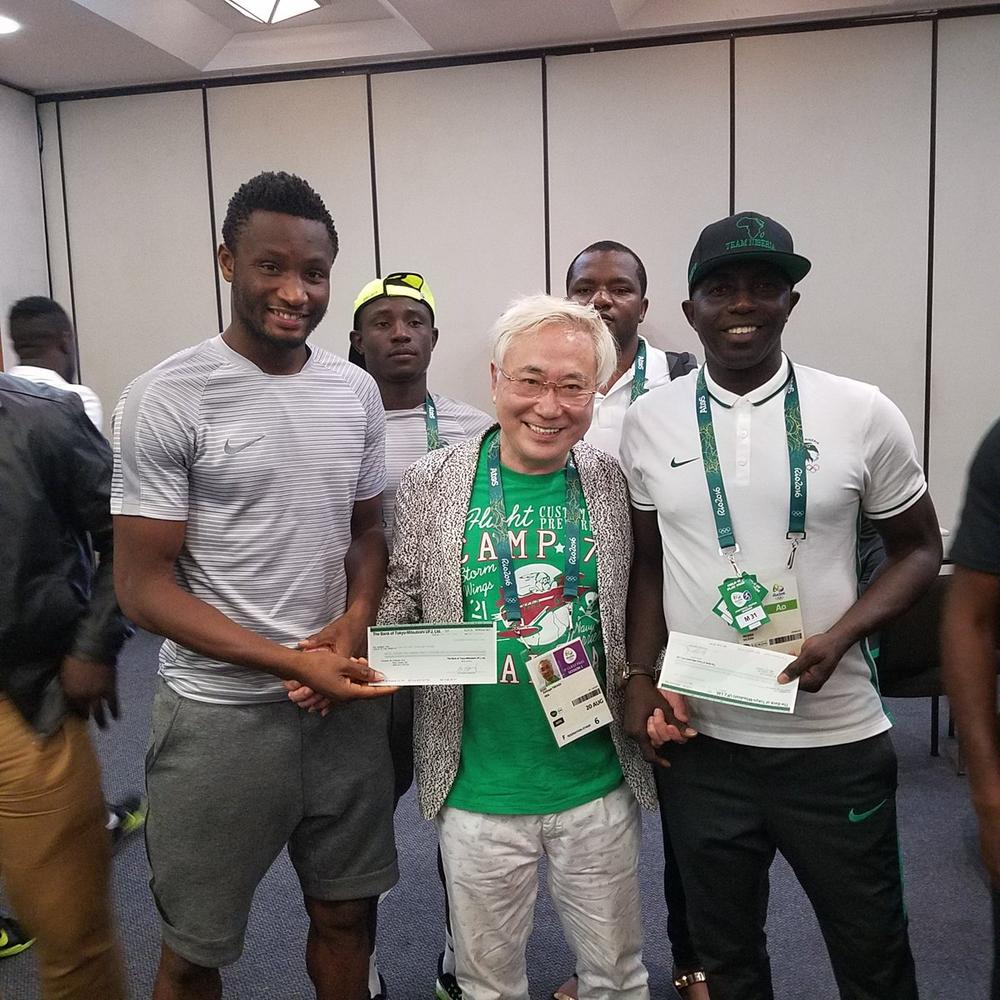 The Dream Team won Nigeria's first medal at Rio 2016, also the first medal for the country since 2008. Click here to see photos of them celebrating the bronze!
Japanese surgeon, philanthropist and world record holder Dr. Katsuya Takasu has made good on his promise to reward the team coach Siasia and Captain Mikel Obi with $200,000 and $190,000 respectively.
Here's the initial letter, and photos of the check presentation.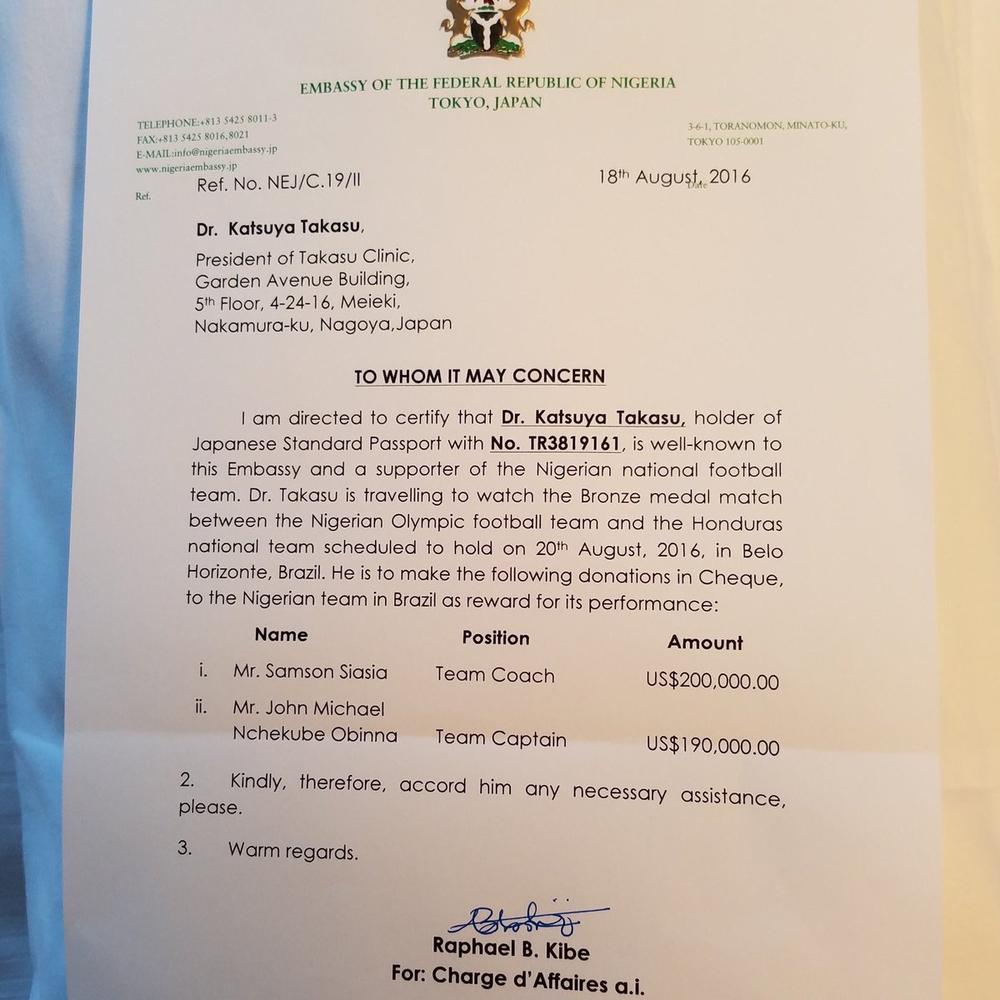 Thank you Dr. @KatsuyaTakasu for showing love to Nigeia…….Promise kept…You will go to heaven in Jesus name!!! pic.twitter.com/LrQUS9AQlB

— Last Man Standing (@mitchokonta) August 20, 2016
We appreciate your love for the Dream team. Thank you for the motivation. #NGR NFF failed but you appeared ??? https://t.co/rOSzUPI6LA

— Yusuf Adeyemi (@officialyemi) August 20, 2016
シンシアとミケルにボーナスやったぜ??たちまちなう pic.twitter.com/Wu9tHE0zNr

— 高須克弥 (@katsuyatakasu) August 20, 2016
ミゲルが来たぜなう pic.twitter.com/V81MhP12y0

— 高須克弥 (@katsuyatakasu) August 20, 2016
わしのお見送りなう pic.twitter.com/RjwlGMRQY6

— 高須克弥 (@katsuyatakasu) August 20, 2016