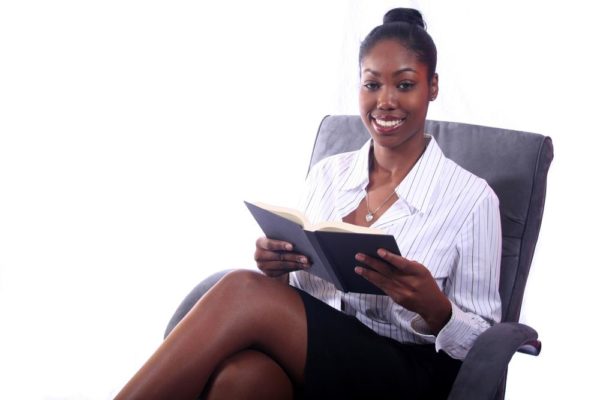 I am a feminist!
Quite interestingly, in the past, I tried to play safe by not regarding my line of thoughts and essentially my actions as being feminist.
For not wanting to come across as having strong opinions which were and still remain random, I would even take offence if someone referred to me as a feminist.
Not only is the topic highly controversial, but the narratives are often misunderstood. I have a Kenyan friend who recently met a fellow researcher. She mentioned to him that her current research is on Feminism in Kenya, and my brother said and I quote, 'I didn't see feminism in Kenya, I only saw beautiful women in Mumbasa'.
While this statement may come across as a joke, it made me wonder in what light people have deemed the notion of feminism to be. Arguably, words like: violent, selfish, irrational and so on are often associated with 'feminism' and 'feminist movement'.
Although, we cannot separate feminism from gender ascribed roles, it summarily boils down to women being inferior to men. Feminism calls for fairness and equality. Men and women can be equal within the context of society.
This is how I interpret this: I teach my sons and daughters to give respect to whom respect is due, regardless of whether male or female. I teach my sons to respect women the same way my daughters should respect men. I would not restrict household chores to my daughters alone, knowing that even my sons ought to learn to cook, clean and take care of the home.
I would tell my sons, 'crying does not make you weak', and never insinuate that only women are allowed to express pain. If I say to my son, 'be a man', I will also say to my daughter 'be a woman' without the statement meaning because you are a woman, you are to tolerate any or everything a man (and probably, a woman) does to you.
Likewise, I accord respect to whom it is due, I deserve to be given all the opportunities that a male counterpart would enjoy, my choice to identify as a woman should not limit me in anyway possible and much more.
The problem is, we blame society for defining what becomes our life's pattern without questioning who society really is. Gender ascribed roles, are sometimes misunderstood religious and cultural beliefs. If we acknowledge that culture is dynamic, why do we not allow it reflect in every facet of life? Man determines culture, then why hold on to value which are not in line with the changing world. Besides, if an issue is controversial, why don't we address it? i.e The gender equality bill, and eventually move on with our lives.
As a disclaimer, I am in no way fighting for 'woman' rights. I am arguing for 'human' rights. People, in general should be given the same opportunities. Changing the wrong notion about feminism begins from the home. This is because boys become men, girls become women and are made to follow the patterns of society that exists.
One common argument often raised based on the subject is, 'must a woman cook?", I'm sure you would want to know how I feel about this? Well, this is my answer and would continue to remain my answer for a very long time, 'responsibilities should be ascribed to who is better proficient in them'. It is, however, on this note that I would like to open the floor for discussion. What and who defines gender roles really?
Photo Credit: Bobby Flowers | Dreamstime.com