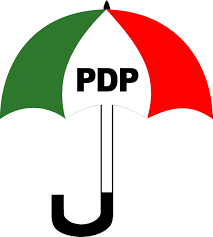 The Independent National Electoral Commission (INEC) has said that it is confused as to which court order to obey concerning the planned Peoples Democratic Party (PDP) convention scheduled to hold today (Wednesday) in Port Harcourt.
Justice Okon Abang of the Federal High Court in Abuja, had ruled on Monday, and reaffirmed on Tuesday that the Party should stop the proposed convention. He ordered the Inspector General of Police to enforce the ruling, and warned INEC not to flout his orders.
However, Justice Ibrahim Watila of the Federal High Court in Port Harcourt had also ruled that the National Caretaker Committee of the PDP, led by Senator Ahmed Makarfi, remained the executive authority in all matters concerning the party. Watila directed the IGP and INEC to monitor the convention.
Speaking to PUNCH, INEC's Director, Publicity and Voters Education, Oluwole Osaze said that the commission is in dilemma over which order to obey. Osaze however, added that INEC has not been served the order of the Abuja division of the Federal High Court.
"We are in dilemma over which order to obey for now. One order asks us to go, another says we should not. We are waiting to be served with the order of Justice Abang before knowing what to do."
Nick Danzang, a deputy director in the same department, said the officials of the commission were on standby in Port Harcourt.
"Although the commission has been served the Port Harcourt court judgment, it has yet to be served the Abuja court judgment by Justice Abang. In the meantime, our monitoring workers are on standby," Danzang said.