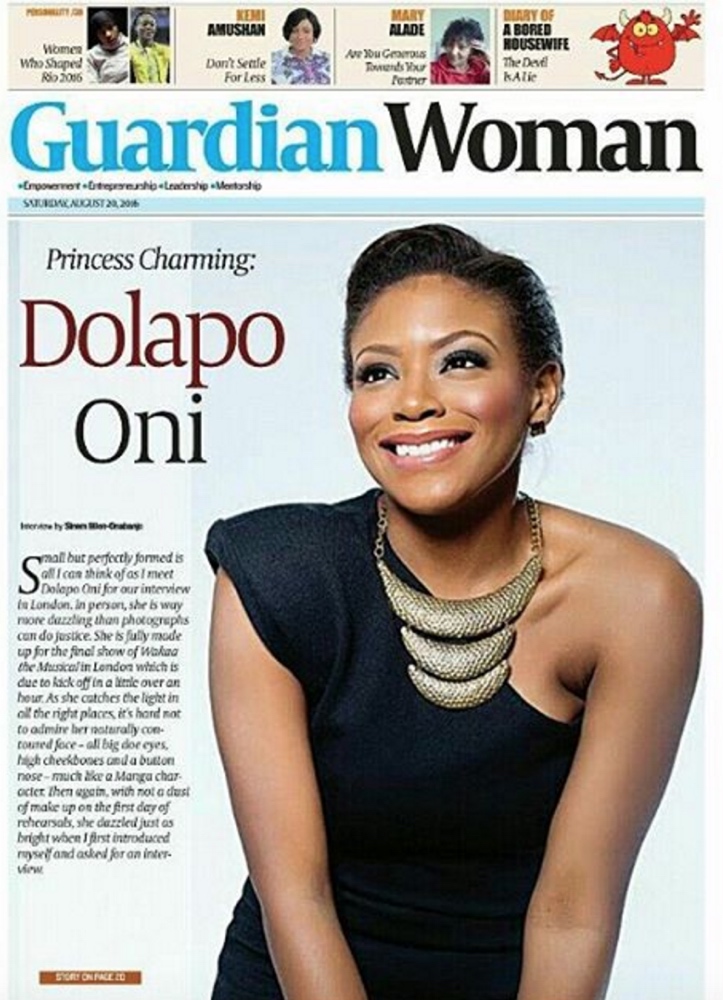 Dolapo Sijuwade was on the cover of Guardian Woman today, and in it she shared an anecdote about how she randomly discovered her passion for drama, talked about her family keeping her grounded and her dream leading man, amongst other topics.
On acting –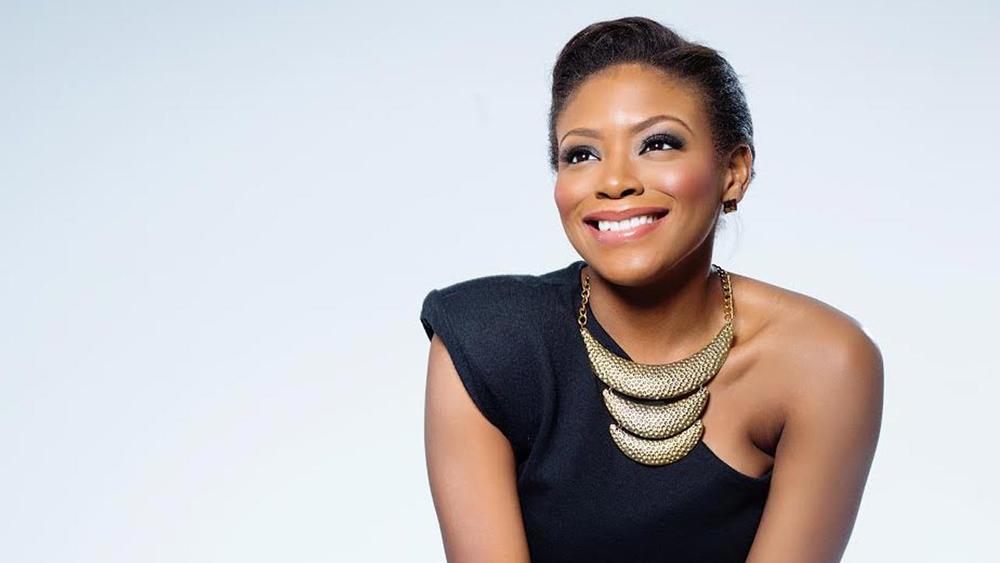 "Growing up I always said I wanted to be a doctor as it sounded amazing, but of course as time went on I realised I didn't want to do that.

We had a career fair at school when I was doing my GCSEs," she reminisces,

"My mum was over in the UK for the weekend and asked me if I talked to the medics for a career in medicine, and I said, 'Mummy, the queue was really long but I did go to the drama queue!' and she literally just went ballistic."

Hence, as any dutiful Nigerian offspring, she had to wait until after university to pursue her passion. "I sort of suppressed it a little bit because my parents had spent so much money sending me abroad to go to boarding school and I didn't want to disappoint them," she adds.

She put dreams of acting on the backburner, completed her A levels and a degree in chemistry from University of Bristol, and then decided "I wanted to do something for myself." With that came applications to various drama schools and a place to study for an MA at the Academy of Live and Recorded Arts (ALRA) in Wandsworth, London.
On her relationship with her husband, Prince Adegbite Sijuwade –
"He supports me by just being a great sounding board, if ever I am thinking of ideas for a show" Dolapo muses, "He loves entertainment as well so he is a great person to give just a different kind of perspective, especially as someone who is not in the entertainment industry as well, who is technically the consumer, the person you are trying to get across to so it is great to have his point of view."
On balancing her busy schedule with married life –
I cherish my downtimes then I can spend more time with my husband," before she confides, giggling, "When I am really really busy he remembers the down time when I was there and at his beck and call… That's how I juggle it!"
On not getting carried away by fame or fortune –
"First of all, I have to thank you for saying that," Dolapo says, ever so humble, "You are right, some people do really get cocky but I think it's a personality thing. Money and fame show people's true colours, in my opinion.

That means they were like that, they just didn't have the tools to show it. For me it's my upbringing, it doesn't matter if I am a billionaire tomorrow or if I am the next Beyoncé; if I am acting like an idiot, my sister and my brothers and my parents would tell me to shut up and I am the youngest so I have been told to shut up for most of my life.

Maybe because I started doing this later on or I started to get recognised later on in my career, I was more mature. I don't take anything for granted; I am just happy I am doing what I like. I am not doing it to become famous; I am doing it because I enjoy it. If you're doing it for the wrong reasons, it's going to show."
She also answered some fun questions –
Dream lead in a movie?
Idris Idris Idris [Elba]… My husband's going to kill me. Yeah. Cause he is a great actor of course.
Dream role ever?
Cersei – the king's mother. She is so bad, she is good. Honestly! I am in awe. She is major, love it! I would love to play a role like that.
Best advice you've had?
To be patient.
Best thing about Lagos?
It's energy – it is so electric. Lagos puts a fire up your backside because everybody is so quick; nobody's waiting for you to do anything so you just have to get things done yourself. Electric!
Worst thing about Lagos?
Traffic. It's horrific!
Source: Guardian Nigeria