The #Emilinks #MyDoorStory N3,000,000 Giveaway is still on and each day for the past 20 days, 10 lucky people have gotten N10,000 for sharing photos of doors and the importance of the doors. More winners will be picked before the end of the month!
You can catch up with the previous days of the Giveaway here.
Thank you so much for participating as we love the creative turn your short stories are taking and your creative photos. Please keep sending them in, it might be your turn to win today!
It's a new week and we are switching things up! So instead of sharing a photo of the doors in your home, we want to hear about the Good Kitchens (plus the aromas if you want) and your good wardrobes. So get snapping!
***
About Emilinks
Emilinks is a global manufacturer of world-class finishing and furnishing products such as doors, beds, kitchens, dining sets, wardrobes and shelves for homes, offices, hotels, royal palaces, presidential lodge, honeymoon suites and luxury villas. Emilinks uses a variety of innovative techniques blended with exclusive designs to build premium quality products.
With a record of excellence in all areas, Emilinks wants to empower Nigerians over the next 9 days!
MD/CEO of Emilinks Limited, Solomon E. Nwadiogbu, a very patriotic Nigerian is standing his ground to see that fake and substandard products are totally eliminated in Nigeria. He pioneered a campaign to eliminate fake and substandard products by crashing the prices of doors, wardrobes, kitchens and other furniture products in Nigeria.
We may have realized that doors play a huge part in our everyday lives. Ever wondered why there are so many philosophical sayings which include "Doors", now is your time to reflect on the role doors play in your life and the disadvantage of having bad doors!
***
How to participate in the N3,000,000 Giveaway
Take a clear photo of yourself featuring a good kitchen or a good wardrobe
Share a story about the importance of having good kitchens and wardrobes in your home and/or the society
We are looking out for creative, interesting, inspiring, intellectual and funny stories!
Creatively linking in the Emilinks brand will be a plus. The key word is CREATIVE.
Submit your entry via Twitter, Facebook, Instagram or on www.bellanaija.com/tag/emilinks
For entries on BN, simply leave a comment on the post of the day. e.g Day 8
Remember to add the hashtags #Emilinks and #MyDoorStory to your post on social media or comment on BN
Unfortunately, we cannot view social media entries via private accounts and DMs will not be accepted
10 winners will be selected daily to win N10,000
Enter each day!
Be sure to find out more about Emilinks and explore the brand via the following channels.
Website – www.emilinks.com
Twitter – @emilinksng
Facebook – EmilinksNG
Abbreviated Terms & Conditions
Participants can enter as many times as possible
Entries reset each day at 10AM West African Time, therefore a new entry is required each day
10 Winners will be Chosen per Day
For social media entries, no Direct Messages permitted, only via Open/Public pages
For entries on BellaNaija, ensure you include an active email address in the email box
Winners will be chosen by an in-house judging panel
Assessment will be based on the photo and/or the story
Participants can only win ONCE during the 30 Day period
There is no entry fee for participation
Participants must be over 18 years old at time of entry
Winners can be based worldwide, however, MUST have a valid Nigerian bank account
Money will be paid via local bank transfer
For due diligence, list of participants names confirmed via bank account will be kept on record
List of winners' social media handles and BN usernames will be published
Winners are encouraged to share news of their win via social media
****
Here's the list of our 10 lucky winners! You will be contacted today
Post on BN:
1) Mary – #Day 20
In my home, we have changed the Wardrobes to our house for 3 consecutive times. We got so tried and I really felt pity on my parents because they kept on wasting money on wardrobes that are not durable and such money we could have used in doing something much more reasonable.
With this burden in my heart I paid a visit to my neighbor Maman Aisha one evening without mincing a word to any member of my family.
"Asalamalaikum" (peace be unto this house) I greeted.
"Maman Aisha na zo da damuwa" (Maman Aisha I have some worries).
"Haba mai ya faru"? (Really, what happen?)
"Wardrobe din mu na bamu matsala, dan Allah Ina kuka siya naku, kuma wanna kampani ne"? (Our Wardrobes is a thing of concern to us, please where did you get yours and from which company?)
That was how she took me into her room and showed me the new one her husband just bought again, in addition to the previous one.
My dear readers that was how this nice neighbor of mine told me all I needed to know about #Emilinks product.
Without hesitation, i ran home, told my Dad about it. He was like which one is #Emilinks again? I told him, its the reigning global manufacturer of world-class finishing and furnishing products such as doors, beds, kitchens, dining sets, wardrobes and shelves for homes, offices etc.
I convinced my Dad, that we should give it a try, we did and we never regretted it.
No doubt Emilinks products are the best.
@EmilinksNG @bellanaija
#Emilinks #MyDoorStory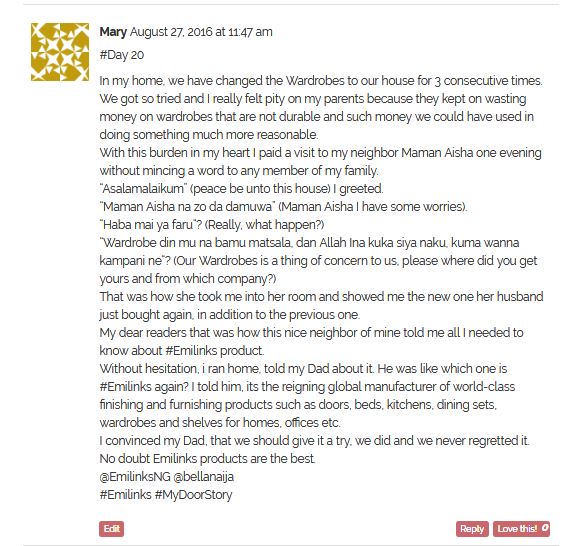 2) Anita – Having wasted soo much money in cooking soups at least three times in a week, I wondered the reason why the soup I cook get sour in less than 24hours.
I love my home made soup and can't imagine not having any in my kitchen. So, I had to run to my neighbour who lives a flat away from mine. I complained to her and she laughed out loud. She told me how she experienced the same issue until she caught one of the neighbour's kids stealing meats from her pot. "I never wanted to make an issue out of it, so I had to keep quiet about it" she said.
"I had to take a drastic step. I had to change my door immediately." I didn't wait for her to say more, I thanked her and headed straight to the nearest emilinks shop. I got a new door for my kitchen and protected my food.
This time around, "I am the only way through which anyone can enter my kitchen" I said when I open my kitchen and confirmed my soup was still in good condition after two day of making it.
#Emilinks #MyDoorStory #Day20.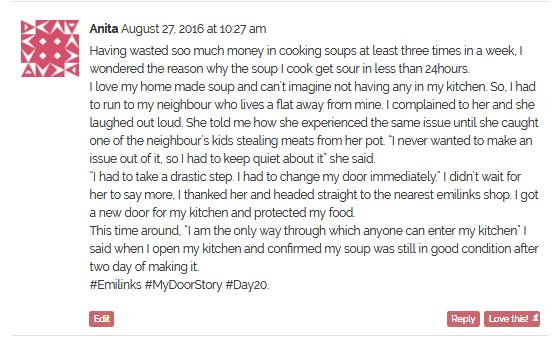 Twitter:
3) @ErnestChinedu9 – Day20 Our kitchen door help to prevent visitors from knowing what is happening in our kitchen #MyDoorStory #Emilinks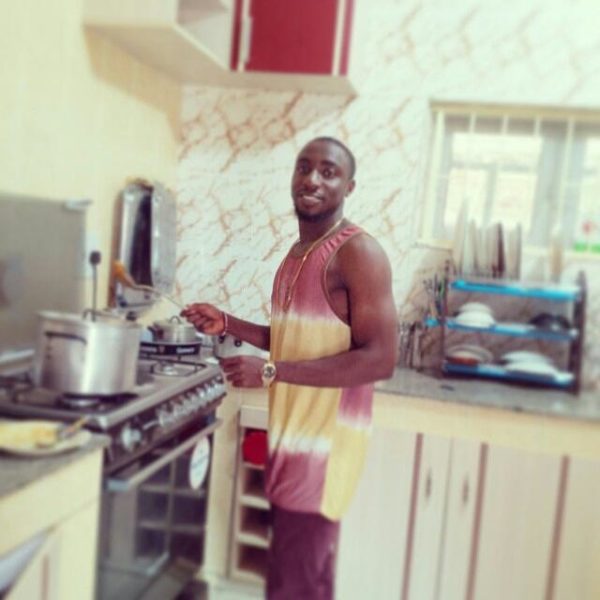 4) @nikkyfash1 – @bellanaija #MyDoorStory The joy of having a good wardrobe means your clothes are safe @EmilinksNG #Emilinks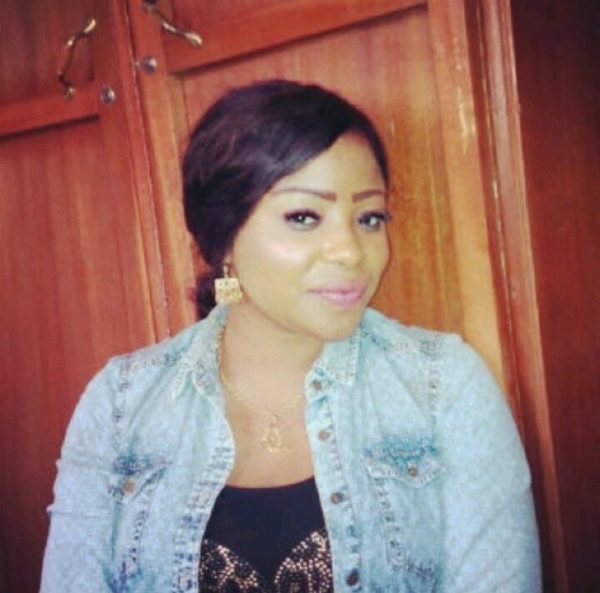 Facebook:
5) Chioma E. – IMPORTANCE Of A GOOD KITCHEN TO THE SOCIETY.
Felt flaggerbasted about how people treat their kitchen especially mothers and young youth. Most family care about home sitting room more than the kitchen probably because visitor don't enter there ..
As a microbiologist I know the importance of this part of the apartment knowing full well that the kitchen can make or man you. For Christ sake this is where food are being prepare and if not well taken care of can attract microbes causing disease like balatidiasis ,Gandiasia or even amobiasis just to mention a few thereby risking our children health and reducing their immune system which may in some case death. However most parent don't know their are the primary cause of this.
W.H.O should take noted of this and control this dilemma which is silently reducing our population.
CONTROL MEASURES :A seminar should be organized in most society and our parents tutored this will go a long way in helping to reduce flea . Most of the kitchens lacks door and food are being exposed for contamination using a good kitchen door like emilinks will also go a longway, social media is also a platform where this info can also be shared since most youth are alway online. Let's put our hands together to fight this fight.
#emilink #mydoorstory #day20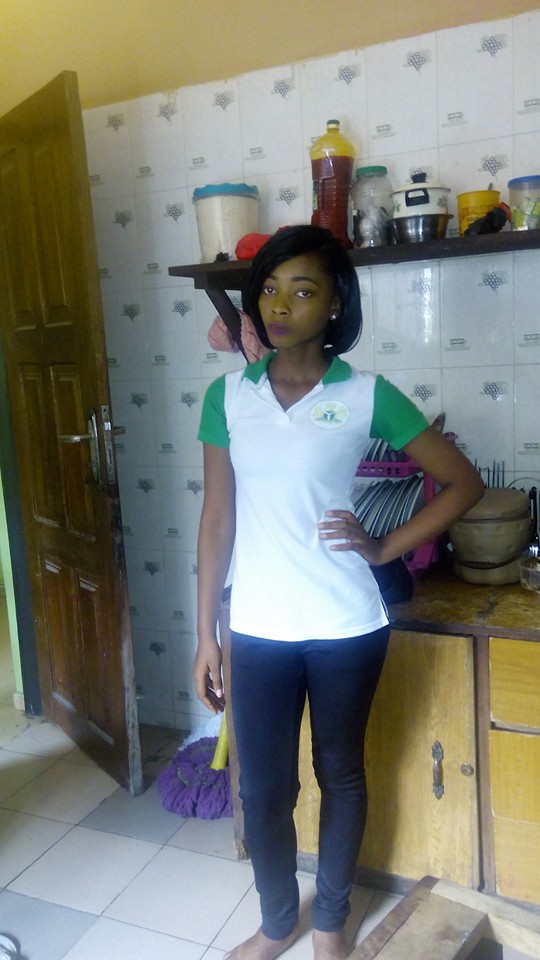 6) Ibidun I. -Day 20
#Emilinks #MyDoorStory #Bellanaija
I live in a two room self contain with my little brother. on a Friday evening i was resting on my bed while chatting with my friends when suddenly i heard a rattling sound in the room at first i thought it was the air but then again i heard it so i stepped down to see what it was only to find two rats running and playing around in the room.
As a girl in fear i ran into the kitchen and locked myself in.shortly after this my brother came in,he saw the rats, pick up the broom and killed them.After killing them he called out to me and i answered from the kitchen. Moments later he asked why i was hiding away from rats in the kitchen i replied with a smile that the kitchen is the only place in the house where rats has no access to because it is secured with emilinks door.
7) Kelvin A. – Day 20
#Emilinks #MyDoorStory
It was exactly 6yrs since my mom died and my dad told us he was ready to take a new wife so I and my siblings could have a normal life like other teenagers our age. At first it was difficult but we adjusted, our new mom was lovable, sweet and caring… She provided us everything we needed, we had access to everything, the kitchen, the master bedroom, the store, anything… We figured she was letting us get everything, so we wud easily like her. Trust us na, Nigerian children, Lolzzzzz. We wud wait till she and my dad were asleep, then sneak into the kitchen and of course visit the pot of soup and stew… This continued for a quite a while until one day, my Dad got a new door installed at the kitchen… He was tired of hearing how meat grew legs and walked out of the kitchen! Guess wat, he got an Emilinks door! The door was impenetrable,no matter how much my elder brother tried his lock picking skills, we just couldn't invade the kitchen.With a good door like Emilinks door, Meat can no longer walk out of the kitchen!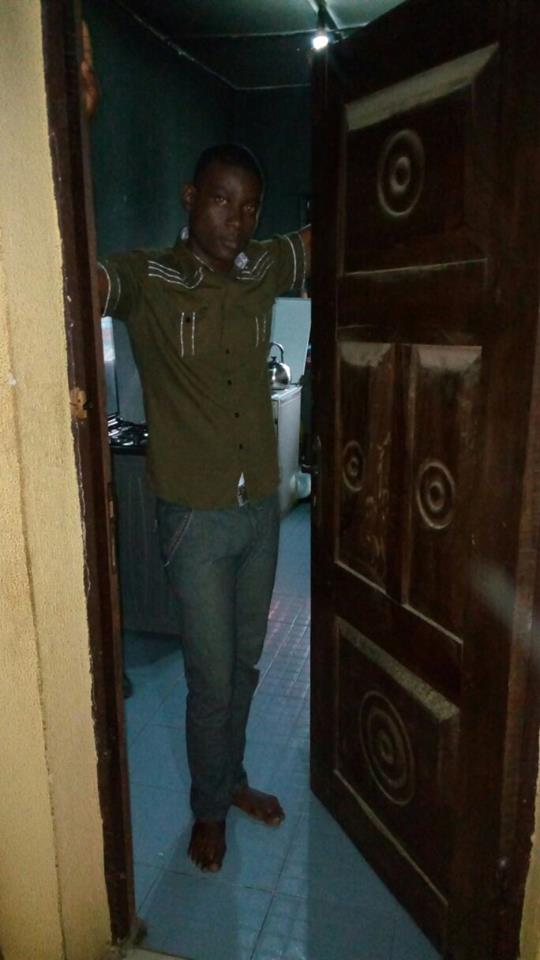 Instagram:
8) @pieso22 – #Emilinks #Mydoorstory #bellanaija
Chirp! Chirp!chirp! Am sure some of us has one way or another heard this high pitch annoying sound before.
I was at a friends house last week for the weekend,after going out,having fun and playing all sorts of games we decided to go home since its already so late to rest for the day. On getting home i offed my clothes and slip into my pyjamas,saying good night to each other we both laid down quietly. Moments before i close my eyes fully to sleep this annoying sound started chirp! chirp! chirp!. It was so loud that My eyes became wide open,i was sobered,my friend on the other hand has slept off. I hurriedly woke him up and asked "what is that sound" he replied with a word "crickets" from where i asked he replied again "wardrobe" and slept off i couldnt sleep with this chirping sound till it was daybreak. My friend waking up in the morning and saw how agonized i was apologized and complained to me that he didnt know what to do about the wardrobe so he just got used to the sound. I told him i couldnt get use to this so he opted to change the wardrobe only confused who to patronize as to there are many fake brands out there this days. Proudly i suggested emilinks wardrobe because this is what i use in my room and crickets has no way in not to talk of rats or termites. Being a computer literate we searched online through emilinks website and select the one of our choice and paid for it. The following day i slept like a baby he even mentioned that i was snoring that he thought his new wardrobe now house a pig. Smiles [email protected] @bellanaijaonline
9) @busayooyewole5 – @bellanaijaonline#mydoorstory#emilinks Day 20
Words can't be really use to qualify my beloved kitchen, but I will give it a try,my kitchen is where I prepare delicious meals,you know food is the essence of life .Therefore it is important that where my food items are stored is with the best fittings especially a good door to prevent rats from spoiling the food items, but unfortunately my kitchen door lack that,it had being easily chopped off by rats at the lower part creating an entrance for easy access to my food items, until my nagging was on bearable ,my husband decided to get Emilinks door. A sure way to peace of mind.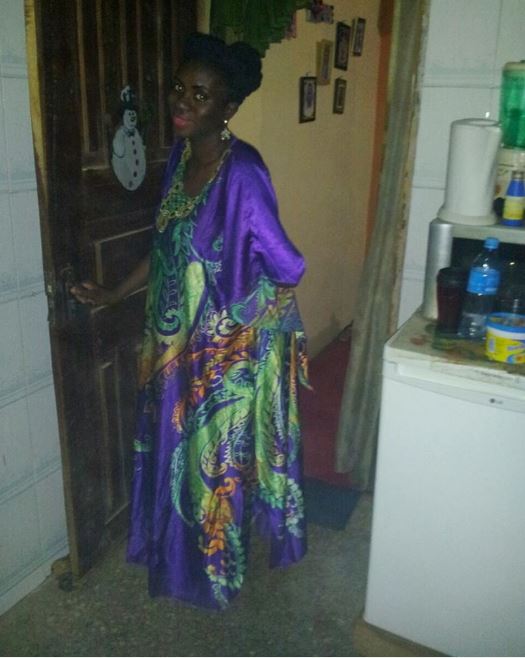 10) @shollycutie – @bellanaijaonline #Emilinks #MyDoorStory #BellaNaija
I remember the day mummy packed all of my Owambe native clothes and give to people that do exchange clothes for big cooler, laundry basket etc just because they were all scattered in the room. She thought I don't need them again. After work that day, on getting home, my mummy said to me that shola your native clothes which you scattered in room as been exchanged for this big cooler. I scream and was mad. I said to her that just because I scattered them in the room does not mean I don't need them any more. I cried and cried and blamed myself for not getting a wardrobe.
The next day which was Saturday, I went out to visit a friend and told her everything that happened. She also blamed me as well and introduce her Emilinks Wardrobe to me. All her clothes are well arranged and neat. The Emilinks Wardrobe also beautify her room and make me fall in love for it.
I did not allow that day she introduced her Emilinks Wardrobe to me to pass me by. I quickly make more enquiries on the Emilinks Wardrobe by Google it and order for one immediately.
I sowed new Owambe clothes and keep them in my Emilinks Wardrobe for safety. The Emilinks Wardrobe keeps all my casual and Owambe party clothes neat and secure.
Now I'm ready for this Saturday Owambe party.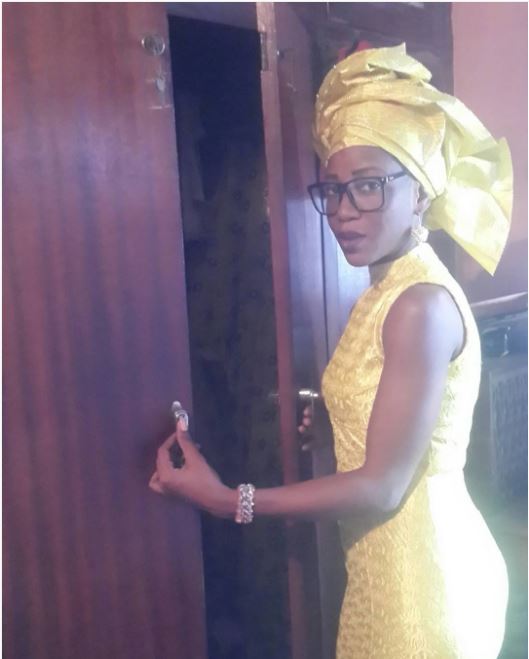 ____________________________________________________________
If you were announced as a winner on previous days of the giveaway, please check your Inbox/Message requests/Spam for all the details we need to process your reward.