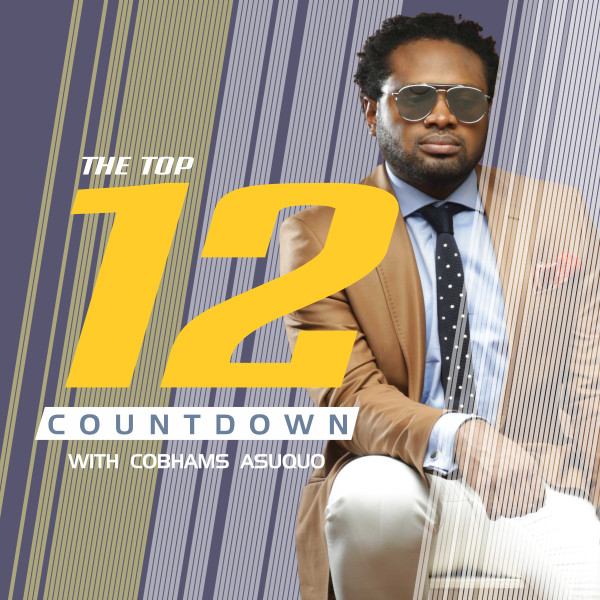 Hey #Obhamas! That's what Cobhams Asuquo calls the Top 12 Countdown lovers these days (we're still taking a poll to agree on a name).
It's the 25th episode guys, Yaay! On this silver anniversary episode of the Top 12 Countdown with Cobhams Asuquo, everyone gets gifts in the form of brand spanking new music, a surprise guest in the studio and a surprise bonus episode coming out this Thursday!
The special episode has been specially packaged to celebrate how far Nigerian music has come over recent years. Watch out for the Retro Countdown episode because you do not wanna miss it.
Cobhams speaks to a rising musician who says she has never had any major challenges and talks about her back up plan (or lack of it). She also gives us a snippet of her powerful voice before leaving the studio. You's have to listen to know who she is!
Here's a quick look at the songs on the countdown, you'll have to listen to know who is at the number one spot:
Adekunle Gold feat. Simi – No Forget
Illbliss -Fortem (Freestyle)
TJan – Meji
Sister Wisdom feat. Johnny Drille – Mr John
Funbi – Hallelujah
Eclipse – What's Really Going on?
Wati – Abeg
Brymo – Alajo Somolu
Legendary Beatz feat. Ceeza – Love at First Sight
M.I feat. 2Baba – Babylon
Lola Rae – One Time
Korede Bello – Do Like that
Listen here: