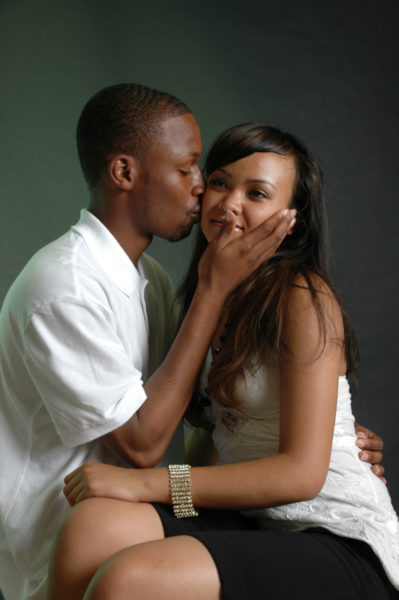 On a slow Saturday afternoon, I decided to watch 9ice's interview on Moments Girl Talk as they addressed the issue of polygamy and divorce. I had so many thoughts on my mind after this particular episode. Our generation is one that is pretty determined to challenge and correct most of the cultural norms, but we would soon find out that most of these beliefs are deeply rooted in our psyche that it would indeed take much more than a revolution to combat them. Polygamy is an interesting topic because it is culturally accepted, and some religions even sanction it. It is still unclear whether the concept of polygamy is endorsed by Christianity, or if its alternative monogamy, is reinforced by civilisation. After all, all the cool people amongst us know that there is some kind of un-nuanced perception towards polygamy today.
I know a lot of polygamous families might seem fine on the outside but I reckon there is bound to be some level of competition, envy and pain underneath. My mother keeps recounting how her late mother struggled to come to terms with the idea of abhorring a 'junior wife' for many years. My father, on the other hand, narrates how his mother was married to his father by the Senior wife. The latter narrative could be one out of a million cases!
Today, polygamy masks itself in different forms. From the man who marries a woman and proceeds to acquire a younger wife half way into the marriage, to the one who never let go of his side chics although he had muttered the words 'I do' , to the Babyboy who wants to be a single 'jaiye jaiye' boy and a married man all the same time. Infact, the choices are indeed tough. One would think this mentality should have died with our fathers at least. For where? Don't let the phonetics and fine boy swag fool you. On two different occasions, I have had some guys rationalise polygamy to the point of asking me to reason it out.
The first was 'Mr X', a potential suitor who started a conversation one day about my views on relationships. 'Your views are too strong', he said. As for me, I don't want a mechanical marriage but if you are willing to let me sleep with someone else, maybe we can be cool. O si o da ni ile pako!'
Sorry if you are non-yoruba, but I honestly cannot translate this quote'. Wetin, I wan talk for this matter again because clearly it has come to this?  The other one was an ex of mine, who in his own wisdom started narrating how his new girlfriend said it was ok for him to cheat – as long as she doesn't know about it. To be honest, I cannot recall what led to this conversation but this particular response stunned me. Clearly, this life is not a Disney movie o!
Mr X misunderstands my person because I am pro-faithfulness and all things idealistic. Another part of me is a realist who is not oblivious to the fact that life is not divided into black and white especially when it comes to all things relationships. I see two categories of men; Category A will cheat/ or slip up, will be remorseful and repent. Category B, will do the same, albeit over and over again and damn the consequences. Infact, they will be disrespectful with it! To fall into the hands of Category B is slow suicide. My issue with Mr X is that I don't know if it is politically correct to endorse adultery/cheating yet I applaud his honesty as it gave me clarity. At least it is only a good thing for me to expect the best out of a relationship/marriage as negativity breeds unnecessary trust issues that will eventually kill a relationship. It is rather interesting to see that too much optimism can 'apparently' be a bad thing.
Women are not exempt on the other side of these arguments too… afterall, it takes two to tango. Some years ago, I read 'The Secret Life of Baba Segi's Wives' by Lola Shoneyin and although fictional, it was interesting to read the narrative of an educated young woman, Bolanle who was Baba Segi's third wife. Clearly, there are women who will bid over and over again to be second choices and options. Sadly, we would have zero control over their decisions.
Yes, there will be men who at some point would like to take a younger wife and I don't have a problem with that… Your Life, Your values! However, I think it is best you communicated that to whoever you intend to marry or be with. It is only ideal that you give her the fair chance to think her options through. And as for the ladies, I guess there is no question that is too small to ask an impending suitor, polygamy and cheating beliefs included… at least, you will know what to expect.
Though, I still think this is an awkward topic to discuss with a suitor but mr X has opened my eyes ooo. How do you even go about it sef? Do you say something like… Toye, are you going to cheat on me in the next 15 years? *hot tears* Or better still, you cling to your faith and choose to believe the best (without being naïve), as per… war room mode activated! If you have a better method of circumventing these muddy waters, please comment below. Finally, to the other guys out there like 'Mr X', it is never politically correct to endorse cheating or adultery but if somewhere down the line you find yourself in a sticky situation, please be willing to make the necessary adjustments out of respect for your commitment rather than giving ridiculous excuses.
Photo Credit: Les3photo8 | Dreamstime.com