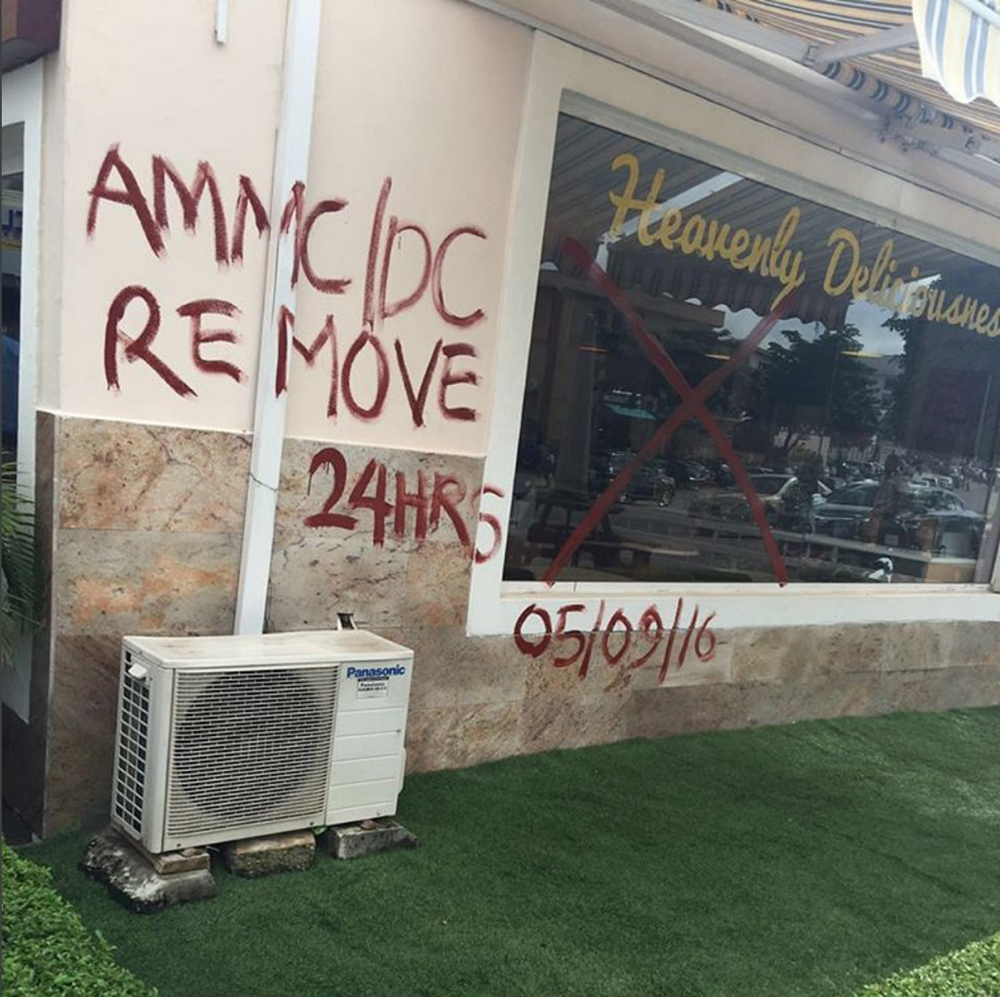 Last week, a part of the shopping complex that housed Nuli Juice and Nuts About Cakes in Ikoyi, Lagos was broken down.
The tenants said it was done without prior warning, while the government claimed their landlord was warned about the illegal structures, and it was a story that trended throughout the week.
Today, Abuja baker Chloe's Cupcake Heaven is complaining of a similar act about to take place tomorrow.
Here's what she posted this evening –
So in the wake of the demolition of @nulijuice and other small business trying to make a difference in our economy, we got this marked on our wall today with a lot of officials and soldiers in tow. This marking says 24 hours notice. 24 hours notice?????

We've been in this building doing business for 5 years and you give us 24 hours notice at almost the close of business for demolition. I don't get it Nigeria! how much more are entrepreneurs supposed to take in this country?

Our country is in a recession and this is what the Govt deems necessary at this point in time. A lot of other buildings were marked but how do you mark a building at the close of business for demolition the next day and don't even give the affected parties a listening ear???

What is the justification for this sort of animalistic behaviour in this country? #smallbusinessesmatter
Photo Credit: Instagram.com