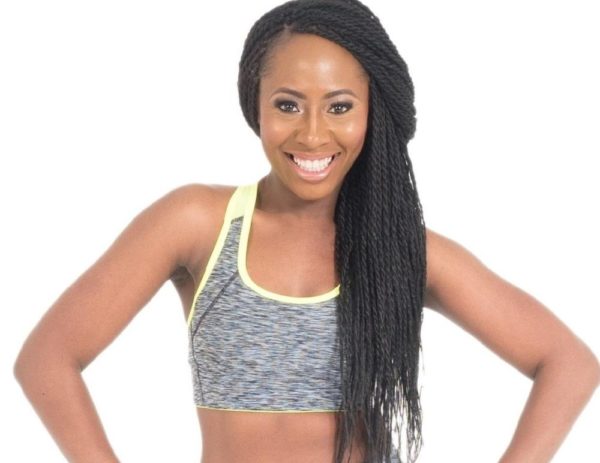 Move Back to Nigeria is a series on BellaNaija which aims to encourage young and not-so-young professionals in the diaspora who are trying to make the decision of whether to move back to Nigeria. In collaboration with the brilliant team at MoveBackToNigeria.com, we hope to bring you regular interviews with individuals who have successfully made the leap, so you can learn from their experiences and make a success of your move back.
***
My name is Rachael Okesola. I'm a qualified fitness instructor and nutritional advisor. I studied Business Administration at University, then went on to work in digital marketing, working for companies like Grant Thornton, ICAEW and QA. I was born in Ibadan, Nigeria and moved to the UK with my family when I was 4. I'm the third of three children, and had a very traditional Nigerian upbringing. After graduating from University, I realized that my health had suffered due to my lifestyle in university; I gained a fair bit of weight and it really bothered me. One day I was having a conversation with my eldest brother who embarked on his own fitness journey and that inspired me to take on my own fitness journey. As I went on my weight loss journey, people started to ask about what I was doing to lose the weight, so I decided to start helping people by training to be a fitness dance instructor and then started Afrifitness in 2014.
Lovely introduction, can you please walk us through your educational background. 
I went to school in London. When I finished my A-levels, I went to study Business Administration at the University of Hertfordshire and graduated in 2008. In 2013, I went on to dance fitness and studied advance sports and nutrition to pursue my career in health and fitness.
Great! After your educational pursuit, what came next for you? 
After University I went on a 3-month body transformation, which surprised not only myself, but a lot of my friends and family. This was around the time Instagram became popular. Before I knew it, I started getting fairly popular, and people started reaching out for advice. I wanted to give people the right information, so I started to educate myself on fitness and nutrition.
In the same period, I started working as a data analyst but found the job wasn't suited to my creative streak, so I decided to pursue a career in digital marketing. I was hired by Grant Thornton, one of the top accountancy firms in England, as a Digital Marketing Executive, then later on when to work for the ICAEW. I then qualified as a digital marketer trainer and worked with clients such as BT, Microsoft and Accenture. After an 8 -year career in marketing, I decided to trade-in the corporate life for a more active and adventurous lifestyle back home.
How did you know the time was right to move back?
My moving back to Nigeria story was not like the typical story we hear about over and over again. For most people it was like they planned on moving to Nigeria in advance, but my decision to move back was in the spur of the moment. Visiting Nigeria was something that I liked to do and I always knew at some point I could see myself living back in Nigeria but I didn't know when.
In February 2016, I planned a trip to Nigeria to hold a fitness event, which was only supposed to last two weeks. While I was in Nigeria and after a successful event, I started seeing more opportunities and networked with other fitness professionals. The passion that Nigerians now have for fitness made me fall in love with the idea of living in Nigeria so I extended my stay for another month, which gave me the opportunity to partner up with a well-known spa. Plans were then in motion, the excitement grew but then with most entrepreneurs, you soon realize that not every opportunity is what it seems. What I thought was going to be my big break, ended in a moment before my eyes. I was very disheartened and almost gave up on my dream until a close friend of mine explained to me that if you're going to do big things in Nigeria, you have to persevere. I didn't really have a plan, it just felt right at that time. Sometimes in life we don't have to plan every detail, when it feels right within your heart, take action as life is too short to keep saying one day.
The first few months back in Nigeria, how did they go?
The first few month were a roller coaster. If we could put it in three words it would be bumpy, disheartening but exciting at the same time. I had a few setbacks mainly because of the nature of my business. Afrifitness started off as an online business, but moving back to Nigeria made it very difficult to run my business online. The slow internet meant videos that would normally take 15 minutes to upload in the UK now took up to 8 hours in some occasions. Then there was constant battles with NEPA. So I had to make a few changes to my business, but I was able to get around certain challenges that I faced.
Good for you! So, how do you feel about pursuing your passion as a business in Nigeria?
It's been fairly mixed. On one side it is good. When I told people I was moving back, I was met with a lot of positivity and excitement that I was coming back, but at the same time, people haven't really adjusted to my online business model. My background is in digital marketing, that's where I perform best. I've had to change my working habits to suit my Nigerian audience more, which I think is getting a much better reception.
So, are you back in Nigeria for good?
I gave myself a year to really analyze whether I could live here indefinitely, so to answer your question I don't know. But so far, I'm feeling positive about staying.
Has the current recession affected your business in any way and what are you doing to mitigate the effects
Without a doubt. When I came in March to hold my three day fitness event, people were a lot more willing to spend money without much hesitation. I think this gave me the false sense of security and I assumed that people would still be willing to invest money in their health and fitness. Due to the recession, I think people are being a lot smarter with their money. Some even see fitness as a luxury as opposed to a necessity or look for free ways to keep fit. Let's be honest, keeping fit and eating healthy can definitely hurt the pocket of someone living on a tight budget. My online presence has fortunately allowed me to serve customers outside of Nigeria. In fact, majority of my clients are based in America which is great for me.
What do you do for fun/relaxation in Lagos?
I like to hang out with friends. I know a few people here from London; some of my favorite spots to chill at are Bay Lounge, Churasscos and Sailors. I'd highly recommend those places when you're visiting Lagos
Do you have any advice for prospective returnees? 
Based on my own personal journey, you need to weigh the pros and cons and understand what your dream is. Don't be led by fears, forget your fears, If it feels right for you, then just do it. You're going to live with consequences, but you'll also be the one living with the regrets of not pursuing the things you wanted.